Brett Kavanaugh, wife and Christine Blasey Ford all receiving death threats: GRAPHIC LANGUAGE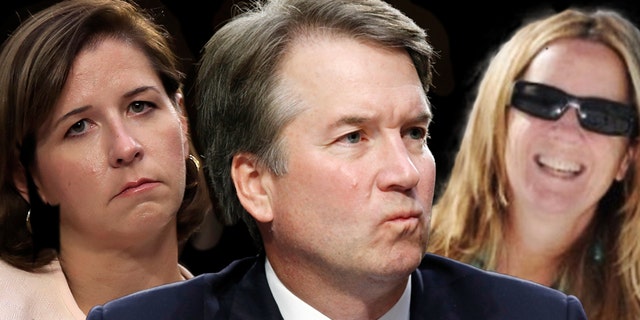 Supreme Court nominee Brett Kavanaugh's wife, Ashley, has been receiving graphic and violent threats, according to emails obtained by Fox News, following reported harassment also directed at accuser Christine Blasey Ford and Kavanaugh himself.
WARNING: GRAPHIC LANGUAGE BELOW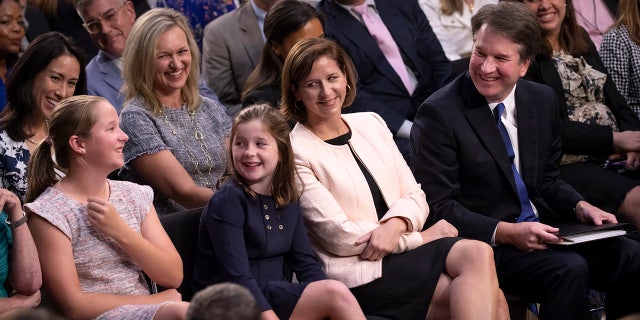 "Please tell your rapist, lying, cheating, corrupt b---h of a husband to put a bullet in his ugly f-----g skull," one email to Kavanaugh's wife read. "My condolences to you for being married to a rapist. Although you probably deserve it."
Another email, with the subject line, "Did your know your husband is a rapist?????" stated: "Hey b---h, did you know your husband was a rapist before you married him? F--k you and your f-----g family."
A third email, typed entirely in capital letters, read, "F--K YOU AND YOUR RAPIST HUSBAND."
"F--K YOU, RAPE ENABLING C--T. YOUR HUSBAND IS A LIAR, THIEF, RAPIST AND PROBABLY A PEDOPHILE. BURN IN HELL YOU WORTHLESS F-----G C--T," the email stated. "MAY YOU, YOUR HUSBAND AND YOUR KIDS BURN IN HELL YOU F-----G PIECES OF TRASH. EAAAAATTTTT S-----------T!!!!!!!!!!"
Ashley Estes, who served as George W. Bush's personal secretary during his years in the White House, married Kavanaugh in 2004. She works as a town manager in Chevy Chase, Maryland.
WHY STATUS OF KAVANAUGH CONFIRMATION PROCESS COULD BECOME MORE CLEAR ON FRIDAY
Kavanaugh, the nominee, is himself receiving death threats, a senior source told Fox News. He has adamantly denied Ford's allegations against him.
In the days after she accused Kavanaugh, 53, of pinning her to a bed in the 1980s and trying to forcibly remove her clothing, Ford, a college professor in California, has reportedly received threats against her life.
WHO IS CHRISTINE FORD, THE PROFESSOR WHO ACCUSED BRETT KAVANAUGH OF SEXUAL MISCONDUCT?
Ford's lawyers told The New York Times that in addition to threats, her email account has been hacked and she's been forced to leave her home.
Ford's attorney on Thursday said the professor "would be prepared to testify" to the Senate Judiciary Commmittee about her accusations against the nominee next week, as long as senators provide "terms that are fair and which ensure her safety."
Fox News' Kristin Brown and Gregg Re contributed to this report.