Security concerns interrupt filming of NBC's cop drama 'Shades of Blue'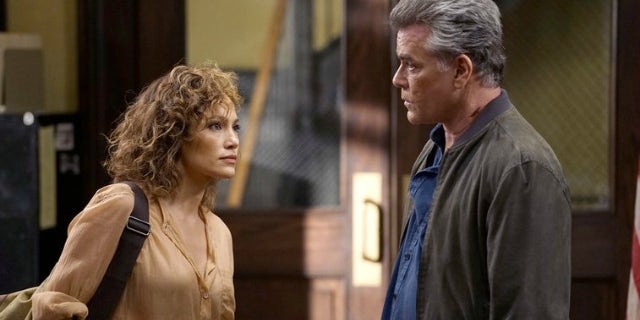 NEWYou can now listen to Fox News articles!
NBC's cop drama "Shades of Blue" got a taste of some real-life danger on Wednesday during two separate, scary incidents, FOX411 has learned.
An NBC rep told us that shots were fired nearby the show's filming location, in New York's Bedford-Stuyvesant area, but security evaluated the situation and determined "everyone was fine and we were good to go we continued [filming]..."
But later Wednesday evening, actress Kathryn Kates, who is not a regular on the series, told us she was in her trailer when another security issue arose.

"We heard a commotion outside, then banging on my door and female voices pleading to let them in," Kates told FOX411. "[A woman from the wardrobe team] opened the door and quickly locked it... [two production assistants] rushed in and, had [the wardrobe person] not locked the door, whomever was outside would have gotten in. They started banging on my door."
'Law & Order' actor slashed on subway
Kates said she was then transferred to another area in a van as the security team spoke with producers on walkie talkies.
The actress said she was set to film a scene outside with actor Warren Kole but the shoot was changed so Kole did not have to be outside. Kates said she and Kohl were the only two actors on the set at the time.
A spokesperson for the NYPD told us on Thursday he was unaware of any issues on the set.

"I have nothing on this," the spokesperson said. "I've had nothing shown to me [on this]… nothing presented to me, so I can't comment on something that hasn't been presented to me."
Big news for 'Lethal Weapon' cast
The NBC rep told us of Kates' story, "We did investigate that... because of the way [the set] is set up...our trailers are located right on the street. We have security around but we can't always prevent people from banging on trailers and whatnot. I know that they're…trying to get some further clarification on that but in terms of the overall scheme, it was fine the security looked into it."
"Shades of Blue" stars Lopez, Ray Liotta and Drea de Matteo. The series follows a close group of Brooklyn cops who often bend the rules.