Rosie O'Donnell calls President Trump a 'child rapist' after Matt Lauer firing tweet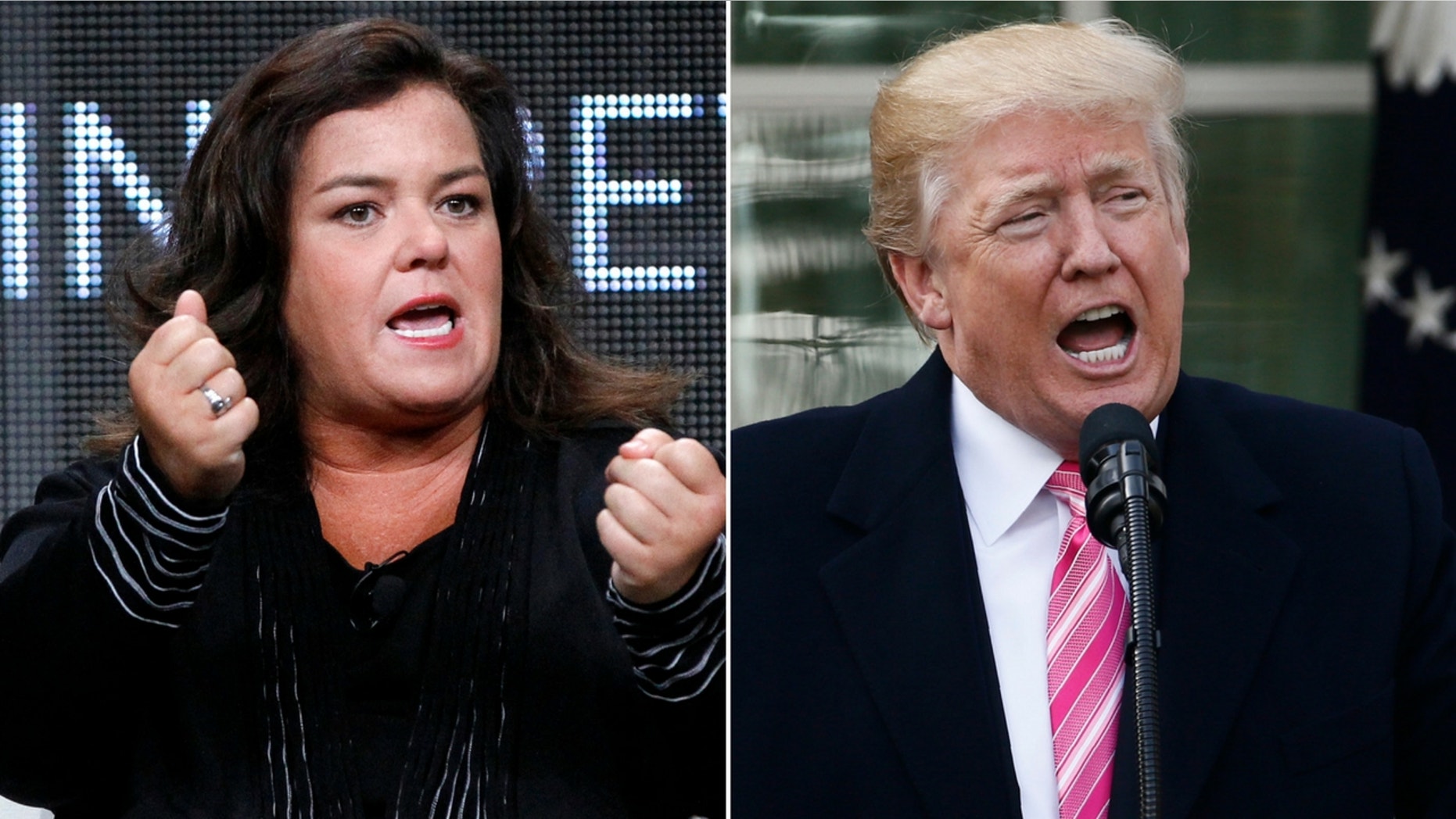 Rosie O'Donnell hit back at President Trump on Wednesday after he tweeted about Matt Lauer being fired for "inappropriate sexual behavior."
The 55-year-old comedian, who has a long-standing feud with Trump, tweeted just before 8 a.m. a screengrab of Trump's tweet with "CHILD RAPIST" scribbled over it.
"glass houses…#trumpRAPES," she tweeted with the photo.
Matt Lauer's career: From rags to riches to what now?
Trump tweeted shortly after the news broke the "Today" host was fired due to inappropriate sexual behavior in the workplace: "Wow, Matt Lauer was just fired from NBC for "inappropriate sexual behavior in the workplace." But when will the top executives at NBC & Comcast be fired for putting out so much Fake News. Check out Andy Lack's past!"
NBC News Chairman Andy Lack said in a statement the network received a "detailed complaint from a colleague about inappropriate sexual behavior in the workplace by Matt Lauer."
"It represented, after serious review, a clear violation of our company's standards. As a result, we've decided to terminate his employment," Lack said, adding that this was the first complaint of Lauer the company has received "in over 20 years [Lauer has] been at NBC News."
"We were also presented with reason to believe this may not have been an isolated incident," Lack added.
Lauer's stunned co-anchor Savannah Guthrie was joined by Hoda Kotb to announce the news Wednesday morning on "Today."