Rosanna Arquette says FBI now involved after she tweeted she's ashamed to be 'born white and privileged'
Actress Rosanna Arquette took to Twitter to apologize to her followers for being "born white and privileged," prompting her to lock her account after heated backlash and an alleged FBI warning.
"I'm sorry I was born white and privileged. It disgusts me. And I feel so much shame," the "Pulp Fiction" actress wrote on Wednesday.
PATRICIA ARQUETTE TAKES ON SHOCKING GYPSY ROSE CRIME IN 'THE ACT': THE MOM-DAUGHTER RELATIONSHIP WAS 'TOXIC'
It's unclear what prompted her to release that message to her roughly 89,000 followers. Since posting the tweet, the 59-year-old actress made her account private and only accessible to select followers.
But she told The Wrap on Thursday that she was allegedly instructed to lock her account by the FBI. She declined to elaborate on the agency's involvement with her and the account but noted that it was an effort to protect herself from "threatening and cruel" online responses to her tweet.
Representatives for Arquette did not immediately respond to Fox News' request for comment. The FBI had no comment when reached by Fox News.
PATRICIA ARQUETTE APOLOGIZES FOR 'UNPLANNED' GOLDEN GLOBES F-BOMB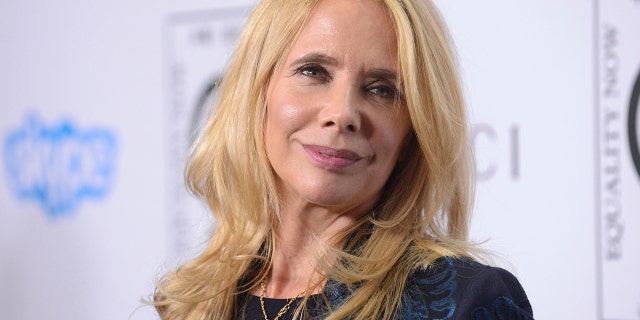 "There are toxic and very vicious people on social media. Threatening and cruel," Arquette told the outlet. "I said yesterday the I am ashamed of the color of my skin. I am privileged just because I'm white. I feel shame. Because of all the violence that is happening in America and other racist countries."
She continued: "I was not raised to be racist. In fact my mother took me to Harlem to integrate and all black nursery school when I was 4. I feel truly desolate at the bigotry. and severe racism that we are witnessing in 2019."
The star, who is the daughter of producer Lewis Arquette and siblings with fellow actors David and Patricia, is best known for her roles in "Desperately Seeking Susan," "Pulp Fiction," "Crash" and "The Whole Nine Yards." However, her name gained new relevancy in 2017 when she became one of the first women to publicly speak out against now-disgraced movie mogul Harvey Weinstein.
DAVID ARQUETTE SUFFERED HEART ATTACK BEFORE 2018 RETURN TO WRESTLING, SISTER PATRICIA REVEALS
"On top of being one of the women who came out about [Harvey] Weinstein. The Boy's Club is bigger than it ever [has been], so the attacks are really actually dangerous right now," she explained. "But that's what they want to put me in a state of fear. And I say no. I will not be afraid so I will protect myself and I do have people around me who are ready to protect me if someone goes after me. Don't f--- with me is where I'm at."
In a recent interview with Variety, Arquette opened up about the backlash she faced for going after one of Hollywood's biggest and most powerful men.
"I think the people that have protected him all these years, that have known that he's done this that have covered [it] up, who've paid off people to shut up, shut down stories that were coming out, threatened people — and they all know who they are — they're complicit," she explained. "At some point they have to look at themselves in the mirror and say, 'Is this who I wanna be?'"
The actress caught backlash earlier in the week for posting a note of herself kneeling in front of several American flags noting that she doesn't plan to stand for the flag anymore.
CLICK HERE TO GET THE FOX NEWS APP
"I'll never stand for the flag again," she wrote.