Ring of Honor COO Joe Koff and World Champion Jay Lethal discuss 'G1 Supercard' days ahead of event
For Jay Lethal, co-headlining Madison Square Garden as the first and only African-American Ring of Honor (ROH) World Champion marks a major triumph in the grizzled veteran's almost 18-year career.
"I think not only myself but everyone on the show has tunnel vision," he told Fox News. "We can't even think about our matches — all we can see is getting to wrestle in MSG. It's definitely something to check off of our bucket list. To me, there's no preparing," he said.
History will be made this Saturday, when wrestling companies Ring of Honor and New Japan Pro Wrestling (NJPW) take on MSG in an unprecedented megaevent that features professional wrestlers from around the world.
RING OF HONOR STARS SAY THEIR WRESTLING IS 'AUTHENTIC'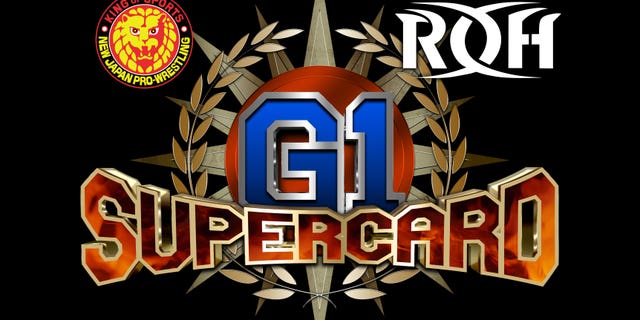 Selling out in just 19 minutes, the two companies sent shockwaves throughout the wrestling industry when they announced their partnership for the "G1 Supercard" on what is historically WWE's turf.
"There is a reason we have gotten this far. There is a reason we're about to wrestle in a sold-out MSG and now is not the time to change anything up. I think what we have been doing has led us to this point, so I think it's time to just deliver what we normally deliver, which is what is expected," Lethal pointed out.
A native of New Jersey, Lethal spent his formative years catching two-hour train rides to Long Island to train with wrestling legend Mikey Whipwreck. "As far as wrestling goes, the Northeast for anyone trying to break into the wrestling business is a very ideal location," he said. "In the Northeast tristate area, there's anywhere between 50 and 100 wrestling organizations. In order to make it in this business, you got to get that experience under your belt."
RONDA ROUSEY DROPS HER OWN PIPE BOMB IN VIDEO: 'F--K' THE WWE UNIVERSE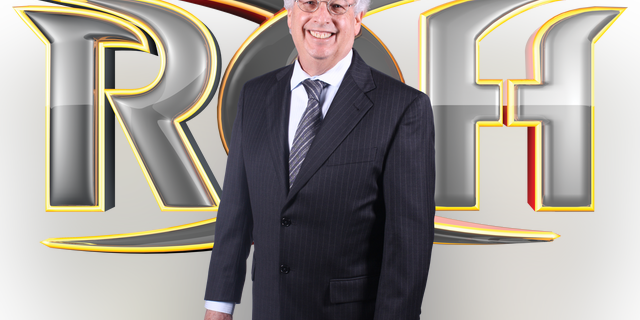 Breaking into the business at the age of 16, Lethal spent countless hours honing his craft and eventually parlayed that experience into a near-two decade career that saw him win 12 championships across ROH and Total Nonstop Action Wrestling (TNA).
"It was much the same as doing any other high school sport," he said. "For me, it was something I absolutely loved. I dreamed of being a wrestler, so that two-hour train ride was nothing."
For years, Ring of Honor has been known for its innovation and ability to produce new wrestling stars.
"I think the reason that [people are fans] is because the quality of the brand and the quality of the product, no matter who's been wrestling, that brand or that product has been very consistent over the years — if not constantly improving in what's presented," said ROH's Chief Operating Officer Joe Koff.
WWE SUPERSTARS FINN BÁLOR AND ELIAS PERFORM LADY GAGA AND BRADLEY COOPER'S 'SHALLOW' AT LIVE EVENT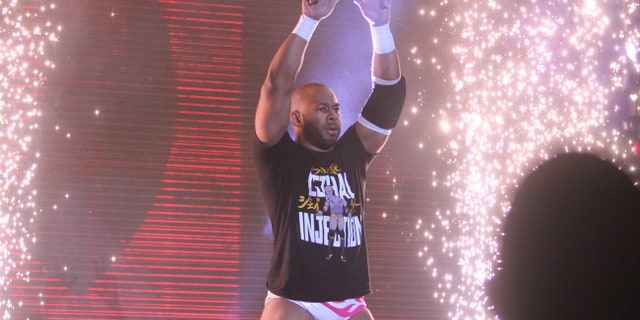 "We're very singularly focused to our own promotion and what we present and how we present it. We're fortunate enough to be innovative and environmentally engaging to the performers to create an experience for them and the fan, which I'm very proud of," he added.
Some of the Ring of Honor wrestling stars have gone on to win world championships in WWE and/or main event WrestleMania in the past decade and a half, like Daniel Bryan, CM Punk and AJ Styles.
"ROH has always had one of the best rosters in the world," Lethal said. "When you compare the roster and the quality of matches they put out to other companies, and I'm not saying any other companies have less of a product, but how do you compare when ROH is giving you matches like Samoa Joe versus CM Punk and AJ Styles versus Bryan Danielson?"
BECKY LYNCH BASHES RUMORS THAT ROB GRONKOWSKI IS JOINING THE WWE WITHOUT HAVING TO WORK FOR IT
"When someone gets plucked from [ROH's] roster, they don't cry about it – of course we miss anyone who has to leave – but we don't try to find a replacement. How do you replace AJ Styles? You can't do it. You just have to pick up and move on. Add some new players on the end of your rope to make your rope a little stronger, but there's no way you can replace some of these guys," Lethal added.
ROH and NJPW's alliance dates back to 2014 when the two companies began exchanging talent. The announcement of the joint event, however, marked an unprecedented landmark in professional wrestling history.
"We've been working with New Japan for as long as I've been in ROH," Koff stated. "I think it comes from a mutual respect for the organizations and how the organizations operate, how the organizations think and their philosophy of wrestling. There's a lot of commonality, much more commonality that exists through other promotions."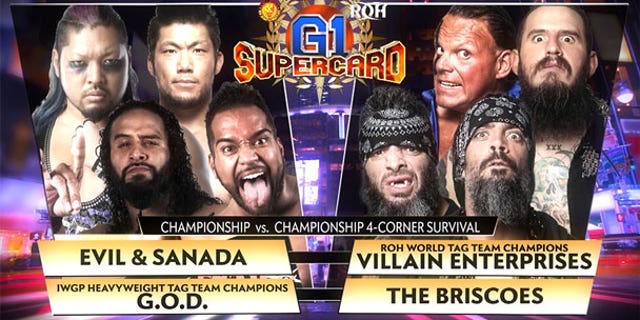 ROMAN REIGNS DISCUSSES HIS RETURN TO THE WWE AFTER LEUKEMIA FIGHT: 'I WAS NERVOUS THAT I WOULD HAVE RING RUST'
"To join up with another company so that ultimately the fans can win and get some new interesting matches they never thought were possible, that is what I believe to be another winning formula," Lethal noted. "Our joint venture with New Japan has really helped with this wrestling boom period in doing something that everyone thought was impossible — which is not only another wrestling company running in MSG but selling it out."
In selling out MSG in 19 minutes, Koff noted that he was "speechless."
"I was speechless when our Honor Club was responsible for 62 percent of the tickets. The next day, MSG's VIP list took another 20 percent of the tickets… It was so impressive to me because I always felt that we would fill the Garden by April 6th from the time it went on sale. I didn't realize it would be by the weekend," said the elated Koff.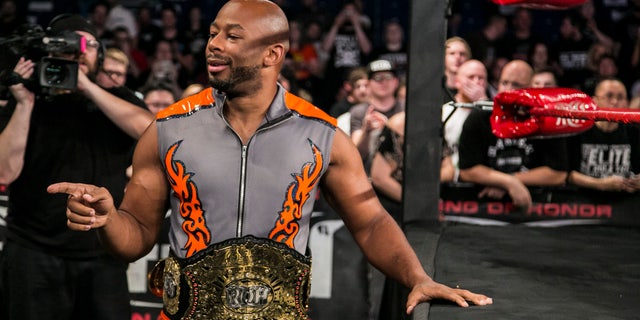 WWE ANNOUNCES RONDA ROUSEY FOR FIRST-EVER ALL-WOMEN'S MAIN EVENT FOR WRESTLEMANIA
On the changing social norms in the wrestling industry, Lethal stated, "To be the first and only African-American ROH World Champion, I'm honored and I'm so proud. I'm proud that the times are changing and an African-American doesn't have to portray a certain type of role in professional wrestling and I'm proud of ROH. There hasn't been many African-American's given the opportunities to become the number one champion holder or held in a higher esteem and I've got to say it feels great."
Regarding ROH's position in an ever-changing social landscape, Koff noted, "I think ROH will always be based on the talent that's available. I don't think anybody's looking with any kind of prism as to who they are, what they are, where they come from. I think if they're talented and they can wrestle a ROH style and they can engage the fans and the fans are engaged by them, I don't see why there wouldn't be a place for them. We've never looked through any type of prism."
Moreover, Lethal even addressed the WWE Championship match at WrestleMania and expressed his excitement for potentially getting an African-American WWE Champion. "One of the big storylines that I'm very excited about – I am still a wrestling fan deep down inside – is Kofi Kingston's angle that led to him getting that world title shot at WrestleMania. Hopefully, fingers crossed, because times are changing, he gets his big opportunity to be the champion."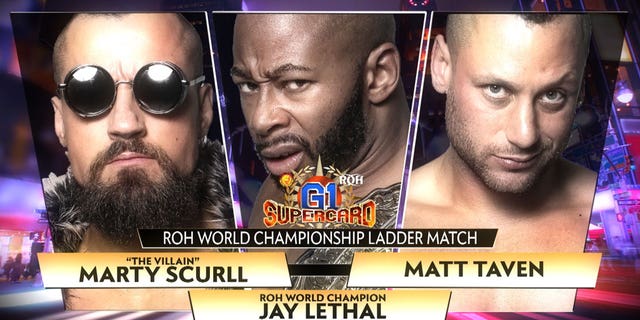 JIM ROSS, VETERAN WWE COMMENTATOR LEAVING COMPANY AFTER 26 YEARS: REPORT
"You've got to be at the top of your game. You have to be an athlete. It's not just something that anyone can do," said Lethal on his 60-minute World Championship match against Matt Taven last month.
In his current reign as ROH World Champion, Lethal has successfully defended the title 14 times against very formidable opponents including Cody, Will Ospreay and former ROH World Champion Dalton Castle. In March, Lethal wrestled Taven to a 60-minute draw, which ultimately led to their match-up at the "G1 Supercard" — a match that also features England's Marty Scurll.
"Both guys – Marty Scurll and Matt Taven – I am honored and it is a pleasure to share the ring in such a spotlighting occasion as the World Championship match for one main reason and that's because of both those guys' work ethic. As the World Champion, you know you've got to deliver and you got to give every match 110 percent to carry on the legacy of ROH," Lethal humbly noted.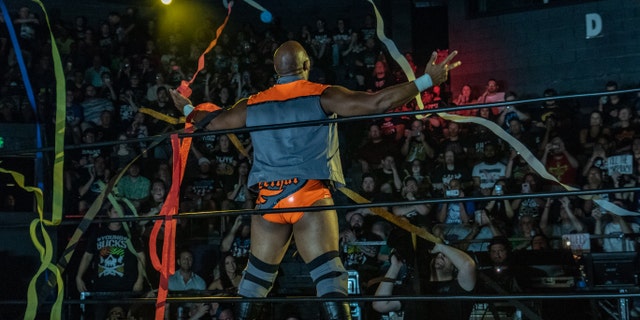 CLICK HERE TO GET THE FOX NEWS APP
ROH & NJPW present G1 Supercard on Saturday, April 6 from sold-out Madison Square Garden in New York City. The historic event airs LIVE at 7:30e/4:30p on traditional pay-per-view and streaming FREE for all HonorClub members. HonorClub content can be streamed via the ROH and FITE apps and at ROHHonorClub.com.