Report: Tiger Woods Passes Time With Cartoons, Night Golf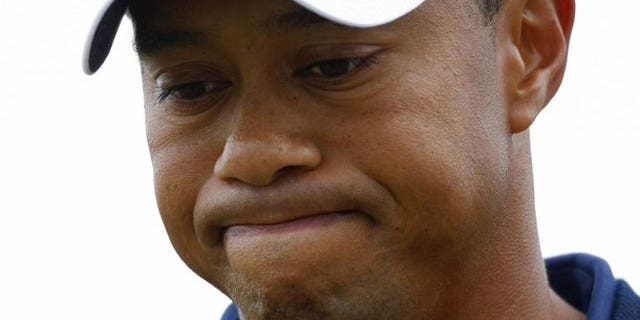 After all that time cavorting with an endless stream of floozies, Tiger Woods is now just a sad lone wolf.
The golf great has been spending his days in seclusion -- eating cereal and watching cartoons -- and his nights hitting golf balls to clear his head since his carefully crafted world unraveled following revelations of rampant womanizing that drove his wife out the door, it was reported yesterday.
Woods has isolated himself from even his closest friends since wife Elin Nordegren learned of his philandering ways, leading those close to him to worry he might be "cracking up."
Fox411 Exclusive: Inside the World of VIP Hostesses
There is a real concern among his friends that he is dealing with the situation in a very unhealthy way," a source told the London Sun.
RELATED: Sources Say Elin Nordegren Moving Out of Woods' Home
Former NBA star Charles Barkley -- a close Tiger friend -- said he had been reaching out to Woods but had no luck contacting him.
"I've been trying to get to him and can't. It's very frustrating," Barkley said. "Hey, man, we love you. If you need anything, pick up the phone."
SLIDESHOW: The Women Linked to Tiger Woods
Woods has not been seen in public since a bizarre Thanksgiving-weekend car crash outside his Florida home led to an endless stream of stories about steamy affairs, several of them long term.