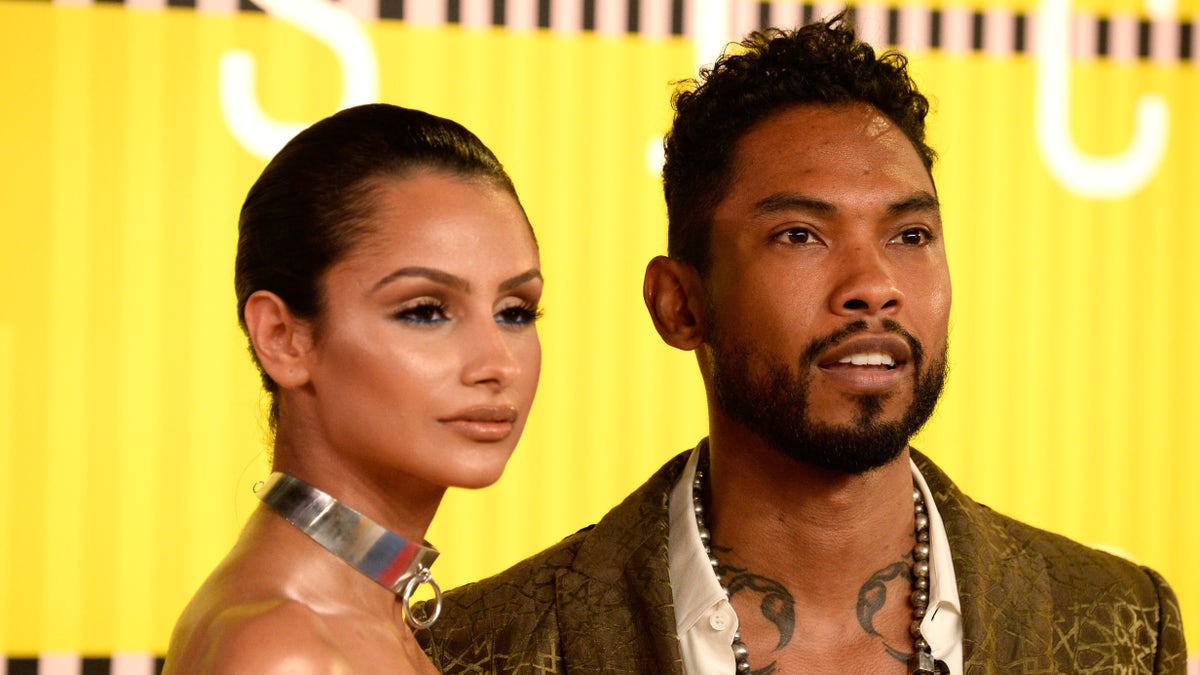 Singer Miguel and longtime girlfriend Nazanin Mandi are reportedly tying the knot.
Mandi sparked engagement rumors when she shared a selfie on Monday that revealed an enormous diamond ring on that finger.
"… When you get all dolled up but decided to stay in … Eat … And what A Haunting," she captioned the picture. "Thank you for the Trim @1littlemonster @carltonhairmdr."
A source confirmed to E! News that the couple – who has been together since Miguel, 30, was 18 years old – is in fact ready to head down the aisle.
"Nazanin and Miguel are really excited to get married! They've been together for some time and knew that they were going to spend their lives together," the source said. "All of their friends and family think they are the best couple and really complement each other."
Last year, during an interview with Hot 97, the singer opened up about why he hadn't proposed yet.
"I think I've come so far as a man and I'm just starting to feel solid where I can be like, 'You know what? I think I can hold this down legitimately.' I think now people throw things around like marriage. I just wasn't raised like that," he said. "I just follow my instincts. I think she's learned that and she's had to adjust and had to learn and also embrace. And I love her more for that."
Neither Miguel nor Mandi have confirmed their engagement.
And in a later picture on Instagram on Tuesday, Mandi did not have her ring on any more.