Prince William, Kate, Prince Harry and Meghan gather for Prince Louis' christening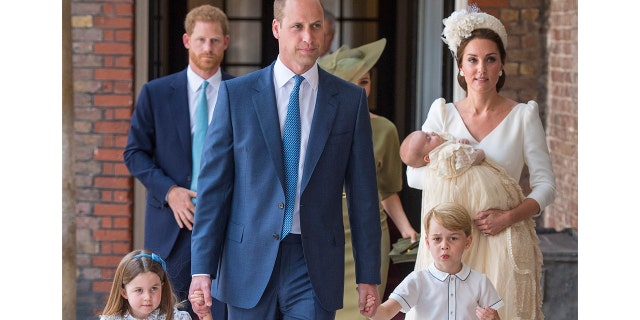 Prince Louis had a big day on Monday as family and close friends gathered for his royal christening.
Prince William and his wife, Catherine, were present for their third child's ceremony, which took place at the Chapel Royal in St. James' Palace. Guests included Prince Charles and his wife Camilla as well as Prince Harry and his new wife Meghan Markle.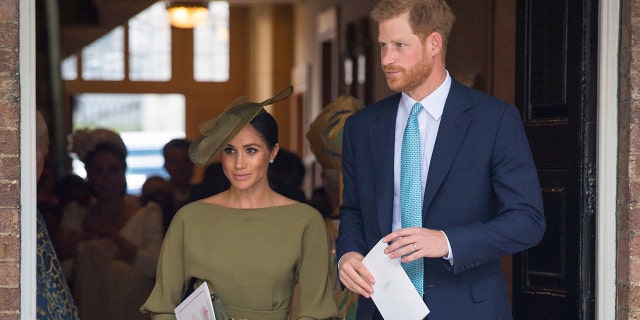 Unfortunately, as previously reported, Queen Elizabeth II and her husband Prince Philip decided a while ago that they would not be able to attend. Kensington Palace noted that the reason had nothing to do with the health of either of them.
The 11-week-old child was fortunate enough to have six close friends and relatives act as godparents. Nicholas van Cutsem, Guy Pelly, Harry Aubrey-Fletcher, Lady Laura Meade, Mrs Robert Carter and Lucy Middleton all agreed to the honor prior to the ceremony.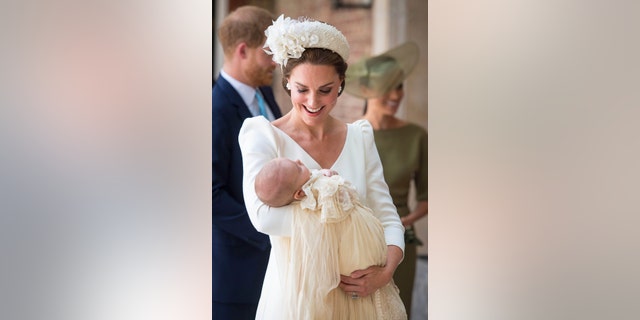 The prince can be seen in photos from the big event asleep in his mother's arms. Kate, meanwhile, donned an elegant white dress and matching headpiece. Prince William spent the event holding hands with Louis' siblings, Prince George, 4, and Princess Charlotte, 3.
The event was special because it marked the first time the family has appeared in public together since Louis' birth.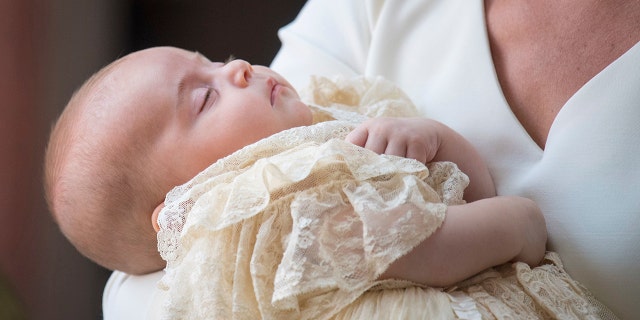 As People notes, the ceremony was conducted by the Archbishop of Canterbury, the Most Reverend Justin Welby. His recent work includes not only Louis' siblings christenings, but he officiated the high-profile royal wedding between Prince Harry and Meghan Markle.
Prince Louis currently sits at fifth in line to take the throne after his grandfather Prince Charles, father Prince William, big brother Prince George and big sister Princess Charlotte.
You can see some of the royal arrivals in the video, provided by Kensington Palace, below.
This Associated Press contributed to this report.