Photos Of Oscar De La Hoya On A Coke Binge Reportedly Shopped Around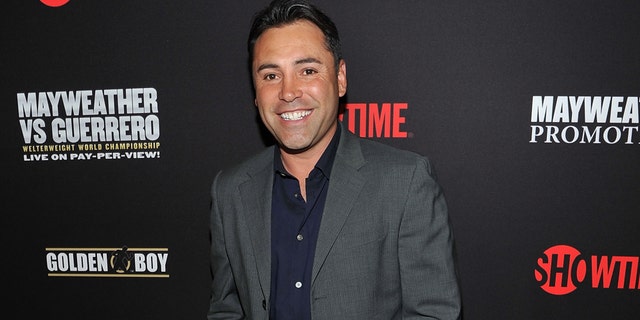 Graphic photos of famed boxer of Oscar de la Hoya on an apparent cocaine binge at a party are reportedly being shopped around.
The gossip website TMZ says the photos of De La Hoya at a Las Vegas party "show just how scary his addiction had become."
The website also says the photos were shot a few weeks before the boxer announced he was back in rehab. The photos reportedly show the ex-champ using a rolled up bill to inhale lines of a white substance off a plate on a table.
The seller told TMZ the substance is cocaine.
TMZ confirmed it has seen the photos and that they "offer a possible explanation for why Oscar suddenly checked into rehab just four days before what was, arguable, the biggest fight of this career as a boxing promoter" — the Floyd Mayweather v. Canelo Alvarez bout.
De La Hoya admitted himself to a treatment facility earlier this month, two years after admitting his drinking, drug use and womanizing got so out of control that he considered suicide.
TMZ says the former boxer is aware of the pictures, but there has been not word from his rep.
De La Hoya won world titles in six classes and an Olympic gold medal in 1992. He retired in December 2008 after being stopped by Manny Pacquiao in his last fight.
Follow us on twitter.com/foxnewslatino
Like us at facebook.com/foxnewslatino