Pauley Perrette returning to TV in CBS comedy pilot 'Broke'
Pauley Perrette shocked fans last year when she announced she would be leaving "NCIS" after 15 years on the CBS procedural drama.
But now, almost a year since her departure, Perrette is returning to the small screen in a new comedy pilot, "Broke," from the eye network.
She's landed the lead female role opposite "Jane the Virgin" star, Jaime Camil. The sitcom pilot hails from "Jane" creator Jennie Snyder Urman and was written by Alex Herschlag.
PAULEY PERRETTE'S EX-HUSBAND UNABLE TO FILE SUIT ALLEGING SHE STALKED HIM AND BROKE INTO HIS HOME
"Broke" follows a crazy rich trust fund baby (Camil) who, after being cut off by his father, is forced to move into his wife's estranged sister's condo. Perrette will play the sister, Jackie.
Jackie is described as a "feisty, not easily cowed, sometimes hot-headed, the kind of woman who knows her way around a toolbox and an acetylene torch. She's not thrilled when her snobby rich sister and husband suddenly show up on her doorstep, but she comes to remember how much she loves her sister and learns to appreciate them both in her life," according to The Wrap.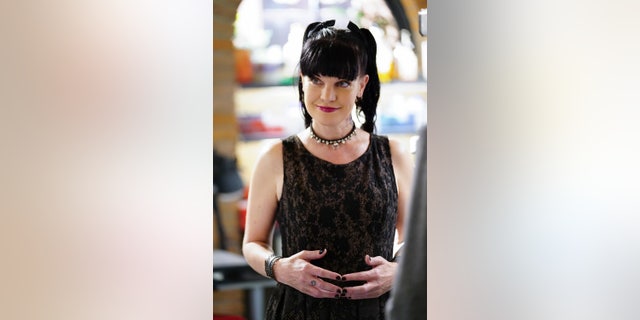 Camil will executive produce along with Snyder Urman, Joanna Klein, Ben Silverman, Guillermo Restrepo, Gonzalo Cilley, and Maria Lucia Hernandez Frieri.
CLICK HERE TO GET THE FOX NEWS APP
Perrette and CBS have seemed to have smoothed out their once-rocky relationship. Last year, the actress claimed she was the victim of "multiple physical assaults" and that "a very rich, very powerful publicity machine" was keeping her from speaking up.
CBS responded in a statement saying, "Over a year ago, Pauley came to us with a workplace concern. We took the matter seriously and worked with her to find a resolution. We are committed to a safe work environment on all our shows."
Perrette then tweeted: "I want to thank my studio and network CBS They have always been so good to me and always had my back."