Oscar-Winning Director Alfonso Cuarón Blasts Mexican President On Energy Reform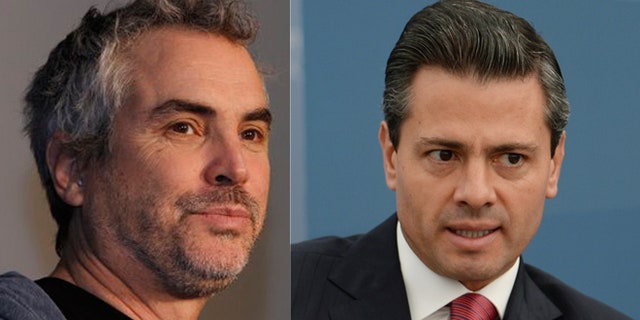 Oscar-winning director Alfonso Cuarón may still be riding on a high from his win earlier this year, but it does not mean he has forgotten about his home country.
The "Gravity" director published an open letter Monday in a full-page ad in Mexican newspapers questioning President Enrique Peña Nieto's plans for energy reform.
After thanking the president for congratulating him on his Best Director nod, Cuarón got straight to the point – he called out Peña Nieto and made it clear that he doesn't agree with the way the constitutional reform was passed last year.
"The legislative and democratic process through which the reforms were approved was poor, lacking any discussion in depth. And the measures were announced in the context of a propaganda campaign that evaded public debate," he wrote in the letter.
"If I am not sufficiently informed, it is because the government you lead had not shared with me – with all of us Mexicans – crucial elements that are necessary to us to understand 'the extent and significance of these reforms,'" Cuarón continued.
He wrote: "I am aware that this is a far-ranging issue. Therefore, I would like to ask ten questions, the answer to which could dispel some of the doubts that have collected around these reforms."
The questions Cuarón posed included how Mexico would protect its environment, fight endemic corruption and reign in the power of private oil companies.
"I ask not as an expert, but as a citizen concerned with the destiny of Mexico and I speak from a position of absolute political independence," Cuarón wrote.
Energy reform was signed into law in late December 2013. It allows private companies to drill for oil and gas and end a seven-decade-long monopoly held by the state oil company.
Mexico's previous law restricted work to Petroleos Mexicanos, or Pemex, in constitution articles that were once considered sacred. Peña Nieto argued that Pemex's outdated and poorly maintained equipment hindered Mexico's chances of dredging up oil in the Gulf of Mexico.
Enabling legislation for the reform still needs to be passed by the Mexican congress.
Follow us on twitter.com/foxnewslatino
Like us at facebook.com/foxnewslatino