New Zealand paper mixes up Stan Lee with Spike Lee in obituary headline
A New Zealand newspaper made an unfortunate slip-up on its front page when they tried to honor Marvel comic book mastermind Stan Lee.
The Gisborne Herald's website posted a picture of Tuesday's newspaper showing a picture of Stan Lee with text reading: "Spike Lee dies at 95."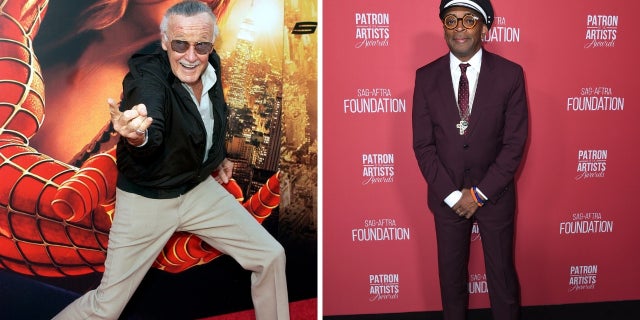 The "Blackkklansman" director appeared to be OK and was recently spotted at the SAG-AFTRA Foundation's 2018 Patron of the Artists Awards. Stan Lee, the man behind countless beloved characters, including Spider-Man, died Monday at the age of 95. He was declared dead Monday at Cedars-Sinai Medical Center in Los Angeles.
STAN LEE, LEGENDARY MARVEL SUPERHEROES CREATOR, DEAD AT 95
Social media users immediately noticed the flub.
"RIP … checks notes … SPIKE LEE," a social media user tweeted.
"Don't fire copyeditors," another person tweeted with a picture of the front page.
"I'm sure Mr. Stan Lee would have gotten a kick out of that lol," a social media user wrote.
The Gisborne Herald did not immediately respond to a request for comment.
Fox News' Tyler McCarthy contributed to this report.