Stan Lee, legendary Marvel superheroes creator, dead at 95
Stan Lee, the comic book mastermind who changed the landscape of the superhero genre by creating countless beloved characters, has died at age 95.
An attorney for Lee's daughter, J.C. Lee, said the creative dynamo who revolutionized the comic world by introducing human frailties in superheroes such as Spider-Man, The Fantastic Four and The Incredible Hulk, was declared dead Monday at Cedars-Sinai Medical Center in Los Angeles.
In a statement to Fox News Shane Duffy, CEO of Stan Lee's POW! Entertainment, said: "We at Stan Lee's Lee POW! Entertainment are saddened by the loss of our friend and mentor Stan Lee, the father of pop culture. His passing today marks a devastating and painful moment in time, but the legacy of Stan Lee, through his creative genius and his universes of characters, will continue to reach the world of true believers for generations to come.
"Our thoughts and prayers are with his family and the fans of not only his work, but of him, as a friend who made the world a better place," the statement continued. "He was a true iconic pioneer with no comparable second. It has been an honor to work beside him."
Lee had experienced several health issues throughout the past year including a battle with pneumonia as well as issues with his vision.
As the top writer at Marvel Comics and later as its publisher, he revived the industry in the 1960s by offering the costumes and action craved by younger readers while insisting on sophisticated plots, college-level dialogue, satire, science fiction, even philosophy.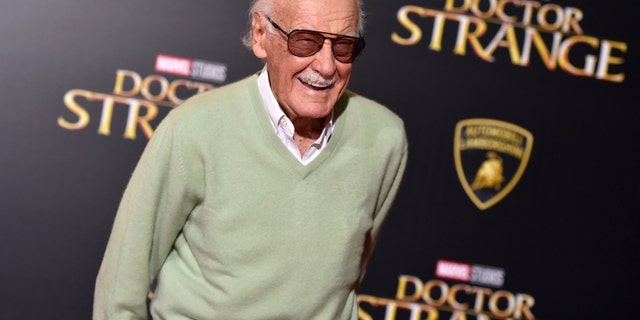 Marvel Chief Creator Office Joe Quesada shared his condolences on Twitter.
The official DC Comics Twitter account, known as the rival of Lee's Marvel Comics, posted its condolences to the late creator as well.
Millions responded to the unlikely mix of realistic fantasy, and many of his characters, including Spider-Man, the Hulk and X-Men went on to become stars of blockbuster films. Recent projects he helped make possible range from the films "Black Panther" and "Doctor Strange" to such TV series as "Agents of S.H.I.E.L.D." and "Guardians of the Galaxy."
"I think everybody loves things that are bigger than life. ... I think of them as fairy tales for grown-ups," he told The Associated Press in a 2006 interview. "We all grew up with giants and ogres and witches. Well, you get a little bit older and you're too old to read fairy tales. But I don't think you ever outgrow your love for those kind of things, things that are bigger than life and magical and very imaginative."
Lee considered the comic-book medium an art form and he was prolific: By some accounts, he came up with a new comic book every day for 10 years.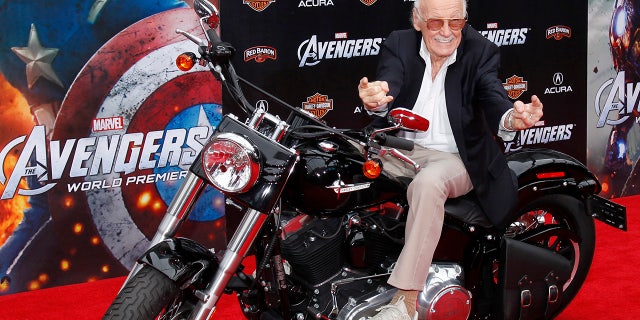 "I wrote so many I don't even know. I wrote either hundreds or thousands of them," he told the AP in 2006.
He hit his stride in the 1960s when he brought the Fantastic Four, the Hulk, Spider-Man, Iron Man and numerous others to life.
"It was like there was something in the air. I couldn't do anything wrong," he recalled.
His heroes, meanwhile, were a far cry from virtuous do-gooders such as DC Comics' Superman.
The Fantastic Four fought with each other. Spider-Man was goaded into superhero work by his alter ego, Peter Parker, who suffered from unrequited crushes, money problems and dandruff. The Silver Surfer, an alien doomed to wander Earth's atmosphere, waxed about the woeful nature of man. The Hulk was marked by self-loathing. Daredevil was blind and Iron Man had a weak heart.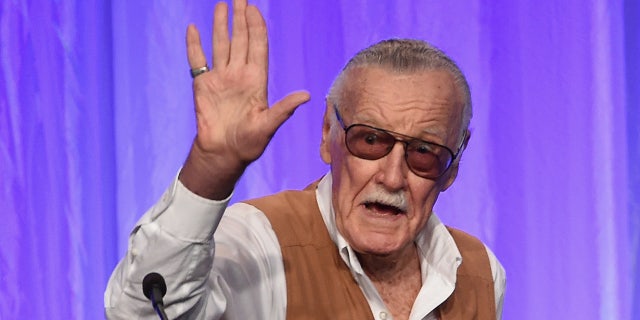 "The beauty of Stan Lee's characters is that they were characters first and superheroes next," Jeff Kline, executive producer of the "Men in Black" animated television series, told The Blade of Toledo, Ohio, in 1998.
Some of Lee's creations became symbols of social change — the inner turmoil of Spider-Man represented '60s America, for example, while The Black Panther and The Savage She-Hulk mirrored the travails of minorities and women.
Lee scripted most of Marvel's superhero comics himself during the '60s, including the Avengers and the X-Men, two of the most enduring. In 1972, he became Marvel's publisher and editorial director; four years later, 72 million copies of Spider-Man were sold.
"He's become our Mickey Mouse," he once said of the masked, web-crawling crusader.
Lee also published several books, including "The Superhero Women" in 1977 and "How to Draw Comics the Marvel Way" the following year, when he was named publisher of the year by the Periodical and Book Association of America.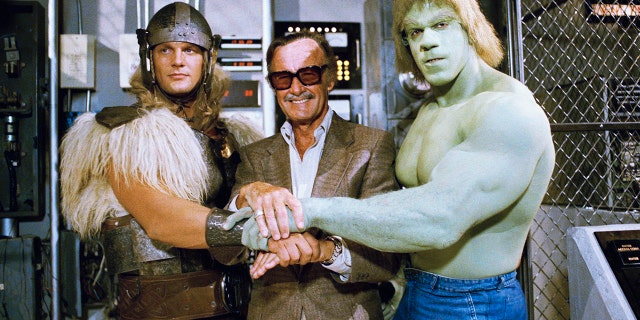 CBS turned the Hulk into a successful TV series, with Bill Bixby and Lou Ferrigno portraying the doomed scientist from 1978-82. A Spider-Man series ran briefly in 1978. Both characters were featured in animated TV series as well.
J.C. Lee, his daughter, told TMZ, "My father loved all of his fans. He was the greatest, most decent man."
J.C., 67, and Lee's relationship was strained earlier this year when he addressed allegations of elder abuse against his daughter. She was named in a declaration signed by Lee alleging that she was being manipulated by people out for his money. He also claimed a former publicist, Jerry Olivarez, stole $1.4 million from him. Lee also had a judge extend a restraining order against Keya Morgan, his former business manager. He alleged at the time that J.C. was working with them against his best interests.
The comic book giant eventually sided with his daughter.
"She is a wonderful daughter. I like her. We have occasional spats. But I have occasional spats with everyone. I'll probably have one with you, where I'll be saying, 'I didn't say that!' But, that's life," he told The Daily Beast in an October interview.
The first big-budget movie based on Lee's characters, "X-Men," was a smash in 2000, earning more than $130 million at North American theaters. "Spider-Man" did even better, taking in more than $400 million in 2002.
The same year he saw "X-Men" rise to new heights for the superhero genre, he partnered with POW! Entertainment.
Unfortunately, Lee's relationship with POW! grew somewhat contentious in 2018. He filed a $1 billion lawsuit against the company for allegedly fraudulent use of his likeness. However, he later dropped the suit and told The Hollywood Reporter that he wanted to put it behind him to continue doing creative work.
"The whole thing has been confusing to everyone, including myself and the fans, but I am now happy to be surrounded by those who want the best for me," Lee said in a July statement to THR. "I am thrilled to put the lawsuit behind me, get back to business with my friends and colleagues at POW! and launch the next wave of amazing characters and stories!"
Lee's death falls on Veterans Day, which is fitting as he served in World War II with the U.S. Army Signal Corps from 1942 to 1945. Lee reportedly enlisted in the military shortly after hearing about the attack on Pearl Harbor.
In his final post to social media, he wished fans a happy Veterans Day while sharing an image of himself from his army days.
In 2017, Lee's wife of almost 70 years, Joan, died at age 93.
The Associated Press contributed to this report.