Michelle Williams to daughter: Late Heath Ledger 'loved me before anybody thought I was talented, or pretty'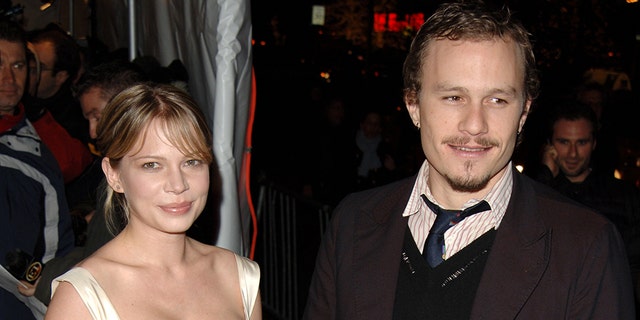 Actress Michelle Williams said she told her daughter Matilda that her father, Heath Ledger, loved her before she was famous.
Williams, 37, who is known for her maintaining her privacy, did an in-depth interview with Vanity Fair published on Thursday. Williams discussed a range of topics from her secret marriage to indie musician Phil Elverum and the report that her "All the Money in the World" co-star Mark Wahlberg had been paid 1,000 times more than she was for movie reshoots. Wahlberg donated his $1.5 million paycheck to the Time's Up Legal Defense Fund in Williams' name.
However, the Academy Award-nominated actress choked up when talking about her late partner Ledger and their daughter.
BOBBY BROWN TO OPEN DOMESTIC VIOLENCE SHELTER IN HONOR OF LATE DAUGHTER BOBBI KRISTINA
"I never gave up on love," Williams told Vanity Fair.
The "Venom" star said she spent 10 years since the "Dark Knight" star's death "looking for the kind of radical acceptance" she felt from him.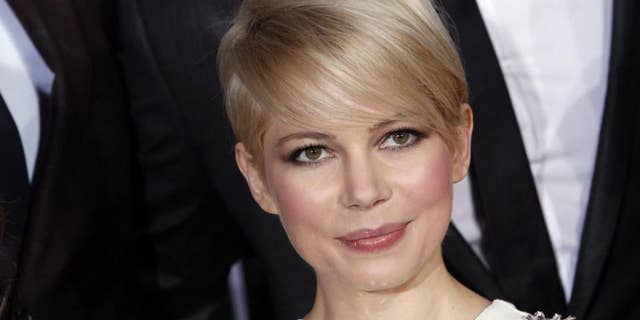 "I always say to Matilda, 'Your dad loved me before anybody thought I was talented, or pretty, or had nice clothes,'" Williams said as her voice cracked.
Williams said she believed she found love again with Elverum.
LINDSAY LOHAN'S STEP-MOTHER KATE MAJOR ARRESTED IN FLORIDA
"Obviously I've never once in my life talked about a relationship, but Phil isn't anyone else," Williams explained. "And that's worth something. Ultimately, the way he loves me is the way I want to live my life on the whole. I work to be free inside of the moment. I parent to let Matilda feel free to be herself, and I am finally loved by someone who makes me feel free."
Williams opened up about raising Matilda as a single mother.
"When you're a single parent, and that element of provider and protection is missing, it's scary," she said.
Elverum, like Williams, also lost his partner. His wife died after she was diagnosed with stage-4 pancreatic cancer. Ledger died in 2008 after being found dead of a drug overdose in a New York City apartment.
Williams and Ledger were together for three years after meeting on the set of "Brokeback Mountain." They split about five months before his death.
Fox News' Nicole Darrah contributed to this report.