Mueller's office shoots down key claim in Michael Wolff's new book 'Siege'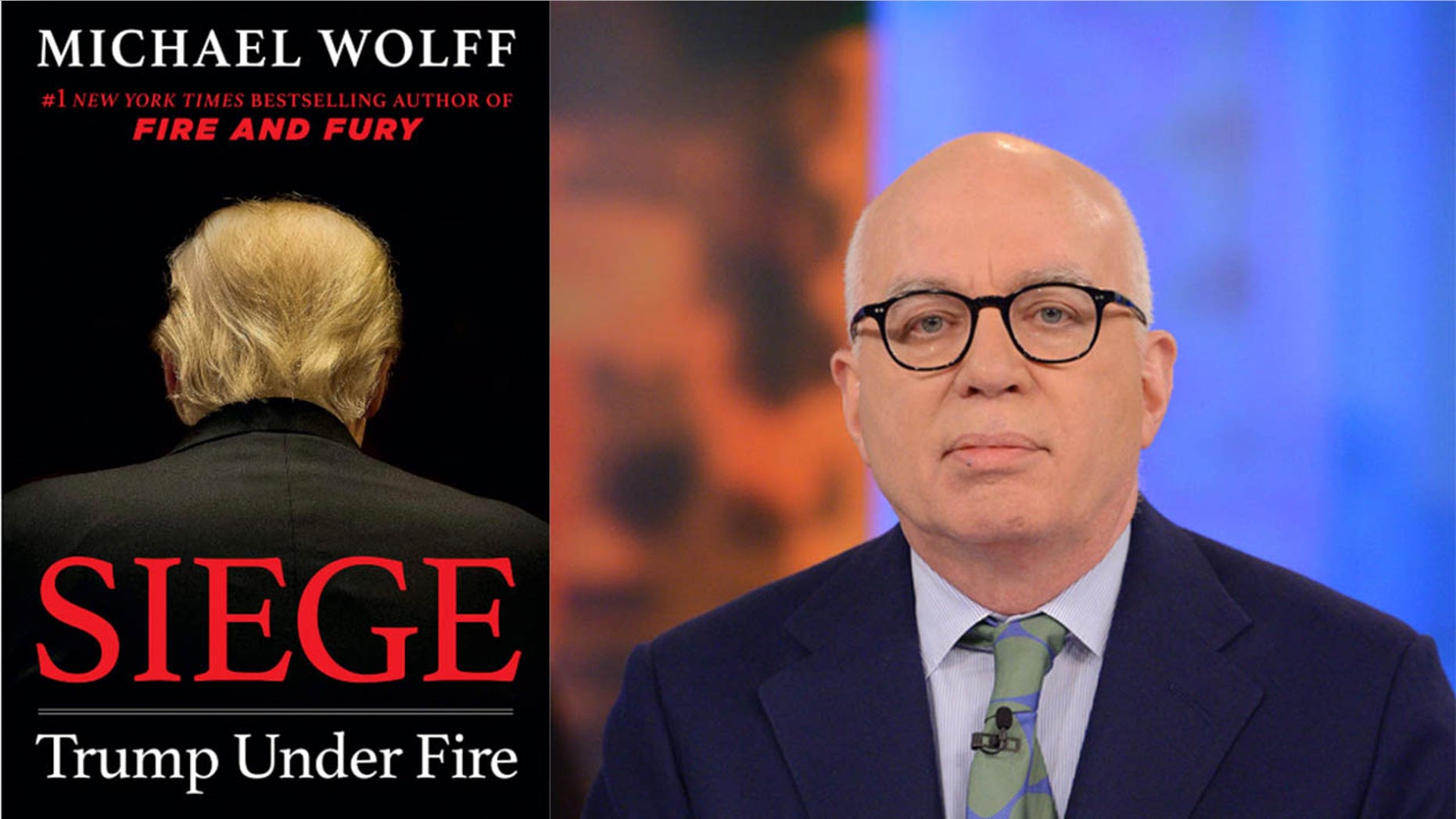 Controversial author Michael Wolff's upcoming book, "Siege: Trump Under Fire," reportedly claims that Robert Mueller drew up an obstruction of justice indictment against President Trump – but a spokesman for Mueller says the claim is wildly inaccurate.
Now "Siege" already has something in common with its predecessor "Fire and Fury," the 2018 best-selling book about the first year of Trump's presidency, which came under fire both for its sourcing and claims.
MICHAEL WOLFF MAY HAVE FAKED TECH ISSUE TO AVOID QUESTION ABOUT TRUMP AFFAIR RUMOR HE STARTED
Wolff's follow-up anti-Trump book is scheduled to hit book stores on June 4 but The Guardian obtained an early copy. "Siege" claims that Mueller "drew up a three-count obstruction of justice indictment against Donald Trump before deciding to shelve it," according to The Guardian's Edward Helmore.
According to Helmore, Wolff reports that Mueller's office planned to charge the president with "influencing, obstructing or impeding a pending proceeding," "tampering with a witness, victim or informant" and "retaliating against a witness, victim or informant" but eventually decided to "shelve" it. While The Guardian reporter says he viewed the document, Mueller's office denies that it even exists.
"The documents described do not exist." 
"The documents described do not exist,"  Mueller spokesman Peter Carr told Fox News.
LIBERAL MEDIA FINALLY TURNING ON 'DISGRACEFUL' ANTI-TRUMP AUTHOR MICHAEL WOLFF
Wolff was accused of misrepresenting his levels of access and fabricating events for "Fire and Fury," and it appears "Siege" will face similar accusations as Mueller's team claims a key document isn't authentic.
The Special Counsel's report did not make a traditional prosecutorial judgment on the obstruction investigation and did not try to determine whether or not the president committed a crime, so documents claiming otherwise are presumably fabrications.
"Questions over the provenance of the documents will only add to controversy and debate around the launch of Wolff's eagerly awaited new book," Helmore wrote. "The document is the most significant aspect of Wolff's new book."
Wolff's first book ignited a media firestorm as it included negative claims about the president and his family -- namely that some in the administration questioned his mental fitness. At the time, both Trump and White House press secretary Sarah Sanders blasted the book, describing it as a "complete fantasy" and "work of fiction."
"I never spoke to him for book," Trump tweeted in Jan. 2018. "Full of lies, misrepresentations and sources that don't exist."
MICHAEL WOLFF WASN'T WITH TRUMP ON ELECTION NIGHT. THOSE WHO WERE PROVE HIS BOOK WRONG
Sanders said during a 2018 press briefing, "The book is mistake after mistake after mistake… I'm not going to waste my time or the country's time going page by page correcting [the book]."
While promoting the first book on HBO's "Real Time with Bill Maher," Wolff said he was "absolutely sure" that President Trump was currently having an extramarital affair and teased that his book reveals the mistress if you "read between the lines."
Internet sleuths quickly pointed to then-United Nations Ambassador Nikki Haley, who was forced to deny the speculation and many media members seemed to turn on the author because of the speculation after initially treating him like an anti-Trump hero. Wolff eventually admitted he didn't know if Trump was having an affair and once appeared to pretend his audio malfunctioned to avoid the topic during an interview.
It will be interesting to see how seriously the mainstream media takes "Siege" with all the baggage that now surround claims made by Wolff, who was initially the toast of the industry when promoting "Fire and Fury."
Fox News' Sam Dorman contributed to this report.