The attorney representing Megyn Kelly in her exit talks with the Peacock Network slammed embattled NBC News chairman Andy Lack for allowing "completely false and irresponsible" rumors to circulate and called for parent company NBCUniversal to step in.
"Despite my efforts to handle this process confidentially, NBC News is allowing the media to run with completely false and irresponsible reports that disparage Megyn by erroneously claiming she has ever asked for more money than her contract requires," Kelly's attorney Bryan Freedman said in statement to Fox News. "If NBC News is not the source then they have a responsibility as a news division to correct these false claims. Or are they somehow attempting to use these fabrications for some fictitious advantage in the discussions we're having?"
One of the rumors circulating is that Kelly wants an extra $10 million – on top of her three-year contract worth $69 million, of which she has completed roughly half – to go away. Freedman – who did not immediately respond to Fox News' request for additional comment -- ended his statement with a jab at Lack himself, insinuating that his boss needs to step in.
"If Andy Lack has lost control, my hope would be that [NBCUniversal CEO] Steve Burke can step in and not permit blatant lies about our discussions to remain uncorrected," Freedman said.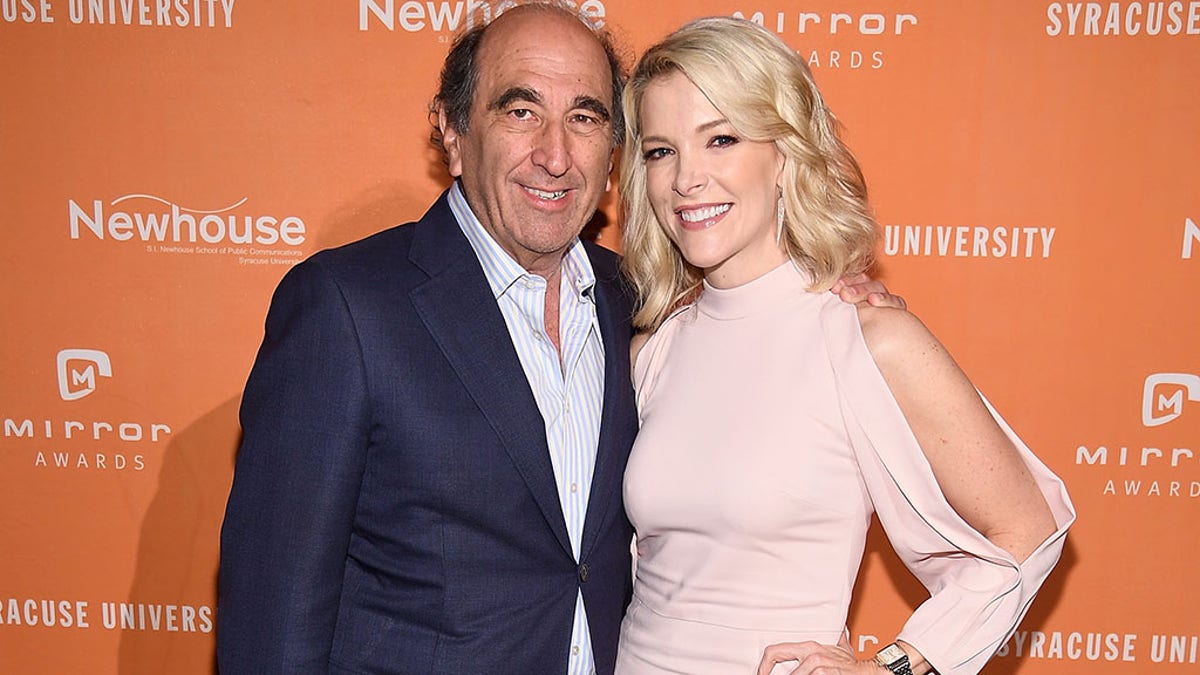 "Unlike Mr. Freedman, who has repeatedly commented to the media throughout the negotiations, we respect the confidentiality of the process, and will have no comment until it reaches its conclusion," an NBC News spokesperson said.
NBCUniversal did not immediately respond to a request for comment.
Lack has been clinging to his gig atop NBC News amid numerous scandals and embarrassments, including refusing to run Ronan Farrow's award-winning report on Harvey Weinstein and allowing the infamous "Access Hollywood" tape of Donald Trump making lewd comments about women to leak from within his department. Lack also remained stone silent when Joy Reid claimed hateful rhetoric on her pre-fame blog was planting by hackers – a claim that quickly fell apart. Lack came under fire just last week for sitting on information that would have cast serious doubt on wild claims about now-Supreme Court Justice Brett Kavanaugh.
"If NBC News is not the source then they have a responsibility as a news division to correct these false claims."
This is all in addition to refusing to hire an outside investigator to determine who knew about former NBC News star Matt Lauer's sexual misconduct. Instead, Lack allowed NBC executives to proclaim that management was oblivious to Lauer's behavior. Kelly had enraged NBC executives by calling for an outside investigation on her now-canceled morning show "Megyn Kelly Today."
As the talks between Kelly's team and NBC drag on, a source close to the situation told Fox News that a non-disclosure agreement is among the hold ups.
"Megyn won't sign an NDA if NBC News keeps spreading lies about her," a friend of Kelly told Fox News.
Kelly was no stranger to negative information being leaked to the press from within NBC's headquarters, even long before rumors about the exit negotiation started to surface.
NBC News canceled "Megyn Kelly Today" last week after the show's namesake made comments about whether or not "blackface" is racist. Many industry insiders feel Lack is using the "blackface" comments to terminate Kelly, who wore out her welcome with disappointing ratings and her emphasis on combatting sexual misconduct.
It's unclear why NBC News wants Kelly to sign an NDA, but she has implied that she knows about some of the skeletons in NBC's closet.
"I know too much that others don't know," Kelly said in an interview with Us Weekly when asked if Lauer could make a comeback.