Megyn Kelly debacle puts new spotlight on embattled NBC News honcho Andy Lack
Megyn Kelly's disastrous tenure at NBC News is coming to an end as her low-rated "Megyn Kelly Today" was canceled Friday following the backlash she received for questioning if "blackface" is racist.
Now the pressure is on NBC News chairman Andy Lack, who handed Kelly a three-year contract worth $69 million in the first place.
Lack – who has been clinging to power amid a series of scandals and embarrassments - now oversees a network that is in the process of cutting ties with its polarizing star who is only halfway through the lucrative contract he used to recruit her to the Peackock Network.
Kelly's tenure at NBC News was rocky from the start, beginning with a short-lived Sunday night newsmagazine program that was rolled-out with a widely panned interview with Russian President Vladimir Putin. Lack's news division was then criticized for the way the network promoted her next interview -- with controversial "Info Wars" host Alex Jones, who infamously called the 2012 Sandy Hook Elementary School shooting a hoax.
NBC marketed the interview in a way appeared favorable to Jones – resulting in calls for the network to scrap the interview and infuriating Sandy Hook parents who threatened Lack not to run the interview. Instead of spiking it, the sit-down was re-edited and aired, but the damage was done and Jones even revealed audio of Kelly promising not to portray him as a "boogie man." NBC's Connecticut affiliate – which serves the Newtown area – refused to air the episode. Kelly's Sunday show eventually vanished altogether.
'MEGYN KELLY TODAY' CANCELED BY NBC, CO-ANCHORS TO TAKE OVER
Things didn't exactly improve once Kelly's hour of NBC's flagship "Today" show kicked off in the fall of 2017. "Today" loyalists were furious that fan favorite Tamron Hall was shown the door to make room for Kelly. Then "Megyn Kelly Today" made early headlines when the high-paid host asked Hollywood icon Jane Fonda about her plastic surgery – which resulted in a public feud.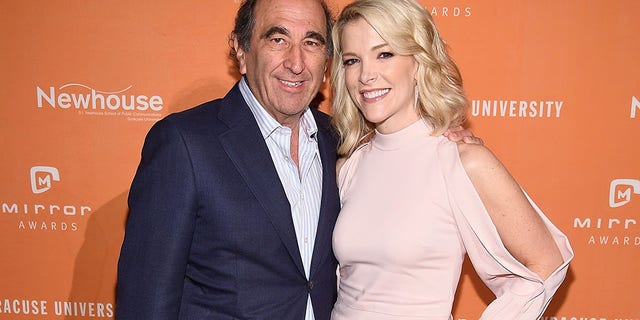 Kelly also came under fire for declaring that some women want to be fat shamed and asked a guest if he "became gay" because of the sitcom "Will & Grace." Kelly's first season averaged nearly 2.4 million viewers, 375,000 fewer than the "Today" show 9 a.m. hour had before she arrived.
Kelly's recent comments about blackface were the last straw for the troubled "Megyn Kelly Today," which was canceled by NBC News on Friday.
"But what is racist?" Kelly asked in a live panel discussion. "Because you get in trouble if you're a white person who puts on blackface on Halloween, or a black person who puts on white face for Halloween… back when I was a kid that was OK, as long as you were dressing like a character"
Kelly offered a heartfelt apology to open her show on Wednesday and received a standing ovation from the in-studio audience. But Lack condemned Kelly's comments during a previously scheduled town hall event for his news division staff on Wednesday.
DePauw University professor and esteemed media critic Jeffrey McCall told Fox News that Lack's NBC News "made a major miscalculation" by assuming that a cable news primetime star could be successful posing as to "a chatty morning host at a broadcast network."
Despite being considered a poor fit for NBC's morning lineup, many industry insiders feel that the "blackface" provided the Lack with an opportune excuse to dump Kelly.
Kelly, a champion of the #MeToo movement, had irked network honchos by taking on-air shots at NBC for not hiring an independent law firm to conduct an investigation into the culture of the company. Lack's new division has been long under fire for refusing to air Ronan Farrow's reporting on now-disgraced Hollywood producer Harvey Weinstein's sexual misconduct, in addition to declaring that management was oblivious to Matt Lauer's widespread sexual misconduct.
Kelly's comments "blackface" were reported on both "NBC Nightly News" and "Today," leading to much speculation that Lack hoped to put a spotlight on the controversial rhetoric as a way to separate with the veteran journalist.
Crisis management guru Ronn Torossian, who founded 5W public relations, told Fox News it's "very possible" that Lack and other NBC News honchos wanted to get rid of Kelly because she kept a spotlight on the network's widespread sexual misconduct issues.
"From a P.R. perspective, it's certainly a convenient time for NBC News to fire her," Torossian said. "At the end of the day, everyone has a boss. To take on the corporate masters that are signing your very big check might not be the best idea."
Torossian said Kelly was "stirring up trouble" for Lack, who now looks like a hero for combatting racism.
"If Megyn Kelly only had this blackface issue, she should have survived. I think the reality is that there is a lot more going on than this blackface comment," Torossian said. "This is a convenient out. You can't lose by firing her because of the blackface thing."
Lack has been widely criticized for staying quiet on the assortment of scandals, much like he has stayed stone silent when it comes to MSNBC star Joy Reid's largely discredited claim that hackers planted homophobic slurs on her pre-fame blog. Lack has built a reputation of staying out of Peacock Network scandals, so his rush to condemn Kelly raised eyebrows across the industry.
"NBC wanted to rid themselves of Kelly for the longest time and they seized on this gaffe as an opportune moment to do so," Mediaite columnist Joseph Wulfsohn wrote.
As the media industry waits for the next developments, McCall feels that the Kelly debacle won't hurt NBC News any more than scandals involving Weinstein, Lauer, Reid and Brian Williams – who was famously caught embellishing his war reporting experience but remains employed.
"This Kelly situation looks bad for NBC, but this misstep is mostly a financial problem now," McCall said. "The other missteps at NBC in recent years… are much bigger matters in terms of tarnishing the Peacock."