Megyn Kelly, NBC breakup appears imminent as Peacock Network honchos steam over 'blackface' comment
NBC News' highest-paid star Megyn Kelly's status with the Peacock Network is up in the air and she will miss the remainder of the week after a turbulent 48-hour span that essentially pitted her own network against her because of comments she made about blackface. Several media outlets have reported that Kelly won't return to "Megyn Kelly Today," but a spokesperson for the host told Fox News she has not been informed of any official decision.
However, it's clear Kelly's morning show is coming to an end. Kelly was not at NBC's New York City headquarters on Thursday. Her legal team is set to meet with NBC executives in the coming days to negotiate the next steps.
Kelly -- who reportedly makes $23 million per year -- found herself in hot water with colleagues and NBC executives after making a comment about blackface Halloween costumes on Tuesday.
"Given the circumstances, Megyn Kelly Today will be on tape the rest of the week," an NBC News spokesperson told Fox News.
NBC did not immediately respond to multiple requests for additional comment.
Kelly's comments were reported on both "NBC Nightly News" and "Today," leading to much speculation that NBC News executives hoped to put a spotlight on the controversial rhetoric as a way to separate with the veteran journalist. NBC colleagues quickly became her biggest critics when Craig Melvin called her comments "racist and ignorant" and Al Roker said she "owes a bigger apology to folks of color around the country."
ROSEANNE-FREE 'THE CONNERS' SEES RATINGS TANK
Fox News has learned that Kelly's legal team has requested the presence of former NBC reporter Ronan Farrow when her exit is negotiated. Farrow famously won a 2018 Pulitzer Prize for a story on now-disgraced Hollywood mogul Harvey Weinstein that the network mysteriously decided not to run.
NBC claimed that Farrow's story, as they'd seen it, did not meet their editorial standards. After the Peacock Network passed, the prestigious New Yorker jumped at the opportunity to publish Farrow's work. Farrow was rewarded with journalism's most coveted prize and helped launch the #MeToo movement.
Farrow, who is working on a book that will detail his side of why NBC didn't air his story, has taken a series of jabs at NBC News for refusing to air his Weinstein reporting, implying that the network had something to hide.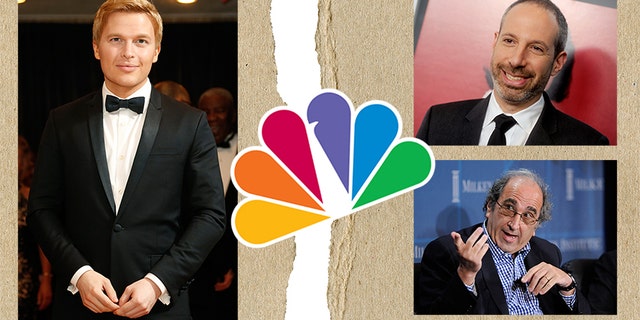 During her tenure at NBC, Kelly -- a champion of the #MeToo movement -- also has taken shots at the network for not hiring an independent law firm to conduct an investigation into the culture of the company amid refusing to air Farrow's reporting and Matt Lauer's termination for sexual misconduct.
NBC declared the network didn't do anything wrong when handling Lauer after executives refused to launch an independent investigation. Instead, an in-house review found that management was completely oblivious to Lauer's behavior. Meanwhile, Farrow has said that he was "blocked from further reporting" regarding Weinstein.
All this has resulted in NBC News chairman Andy Lack coming under fire for his handling of sexual misconduct allegations. An NBC insider feels Lack might want Kelly ousted – with the blackface remarks making a convenient excuse to terminate her.
Farrow did not immediately respond to a request for comment on whether or not he will take part in the meeting about Kelly's future.
Kelly made the controversial remarks Tuesday during a panel discussion with Melissa Rivers, Jacob Soboroff and Jenna Bush Hager when she suggested that some Halloween costumes deemed offensive or racist are simply people trying to celebrate the holiday in character.
"But what is racist?" She asked. "Because you get in trouble if you're a white person who puts on blackface on Halloween, or a black person who puts on white face for Halloween… back when I was a kid that was OK, as long as you were dressing like a character"
Kelly offered a heartfelt apology to open her show on Wednesday and received a standing ovation from the in-studio audience. But Lack condemned Kelly's comments during a previously scheduled town hall event for his news division staff on Wednesday.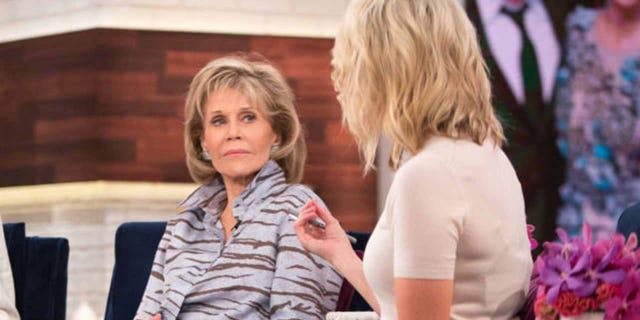 "There is no other way to put this, but I condemn those remarks… There is no place on our air or in this workplace for them," Lack told his staff, according to The New York Times.
Kelly parted ways with Creative Artists Agency on Wednesday. The powerhouse agency also represents NBC News president Noah Oppenheim. Kelly was reportedly close to landing UTA co-president Jay Sures as her new representative, but the high-powered agent backed out after speaking with Oppenheim, according to The Hollywood Reporter.
'Given the circumstances, Megyn Kelly Today will be on tape the rest of the week'
Kelly reportedly has hired top Hollywood talent litigator Bryan Freedman, leading to speculation that she is gearing up for a legal battle with NBC.
CHELSEA HANDLER CONFUSES NATIVE-AMERICAN CANDIDATES
Freedman's office did not immediately respond to requests for comment.
"Megyn Kelly Today" has been troubled by low ratings since its 2017 debut and there have been reports that NBC was looking to reshuffle its morning show long before the blackface controversy. Kelly's time at NBC began with a now-defunct Sunday night newsmagazine and her troubled hour of "Today" has featured a series of headline-making moments, such as famously asking Hollywood icon Jane Fonda about her plastic surgery.