Meghan Markle and Prince Harry will remember Diana on their wedding day, insiders claim
Former royal butler, William French, is coming forward in a new documentary about Britain's Prince Harry before his high-profile wedding to American actress Meghan Markle, Fox News learned Thursday.
French, who previously worked on the Royal Yacht Britannia and Kensington Palace for Prince Charles and then-wife Princess Diana, along with Queen Elizabeth II and Prince Philip, participated in a new documentary for the UK's ITV premiering Thursday night titled "Prince Harry's Story: Four Royal Weddings…"
The show explores Harry's journey from a childhood touched by grief, through active service as a solider in Afghanistan, his later work as a humanitarian and a chance encounter with the "Suits" actress that led to a royal engagement.
It features rare footage, as well as insight from historians and sources close to the family, among others.
French insisted the 33-year-old has changed since meeting his bride-to-be Meghan Markle.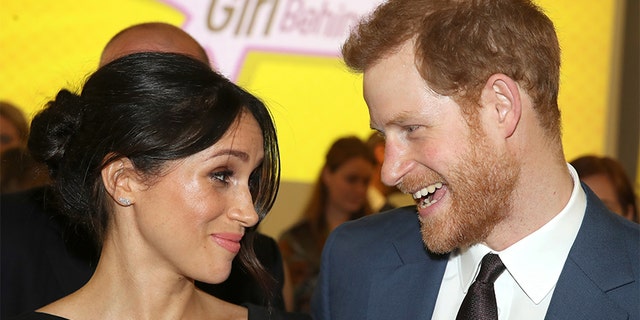 "He'll take one look up, I can guarantee," French predicted about the upcoming wedding at Windsor Castle in the documentary. "He'll look up and say, 'I've done it mum,' and she'll be so proud… of him. That's what so special."
French added, "His whole demeanor has changed since he's been with Meghan. You can see that excitedness in him. It'll be lovely to see him on the wedding day, seeing that little face bright."
According to royal insiders featured on the show, Harry and his older brother, Prince William, grew up with a very playful relationship with their parents.
Former bodyguard Ken Wharfe vividly recalled the time when a young Harry dyed his bath bright red.
"I remember one particular day running a bath, I went back to my office room and came back and there's this bath now bright red," he described. "I thought, 'Christ, what is this?' And of course, Harry had seen me running a bath, gone down to the kitchen and asked the chef, 'Have you got something I can put in the bath?'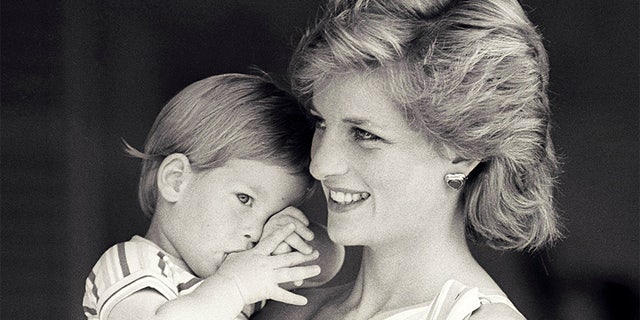 "The chefs are very much into this game as well, so they give Harry a bottle of red cochineal and he empties all the contents into the bath. It was then his mother comes down and finds all this. That's how it was. It was great fun."
And throughout his engagement, Harry has kept Diana on his mind. During his first joint interview with Markle following their big announcement in late 2017, the royal reflected on how his mother's relationship would have been with the actress if she were alive today.
"[They] would be thick as thieves. Without question," Harry told BBC News. "I think she would be over the moon, jumping up and down, so excited for me. So, it is days like today when I really miss having her around. I miss being able to share the happy news. But the ring and with everything else going on, I'm sure she's with us, jumping up and down somewhere."
Diana passed away in 1997 at age 36 in a car crash in Paris. Harry was 12 at the time of her death.
Harry also revealed his engagement ring for Markle features two diamonds from Diana's jewelry collection.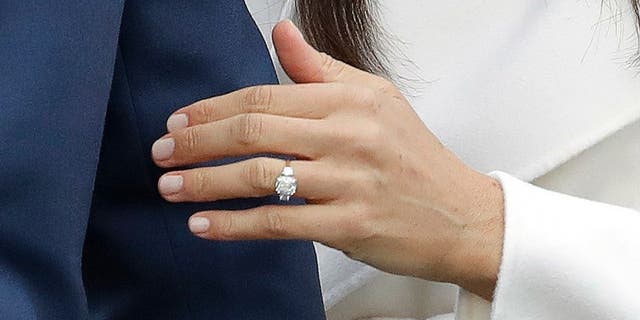 "The little diamonds on either side are from my mother's jewelry collection to make sure she's with us on this crazy journey together," he explained.
Markle happily acknowledged the gesture.
"I think everything about Harry's thoughtfulness and the inclusion of that, and obviously not being able to meet his mom, it's so important for me to know that she's a part of this with us," she said.
Markle also insisted she took the time to meet with those who were close to Diana.
"I think that being able to meet his aunts and also [her close friend] Julia, and just different people who were so important to his mom, I'm able to in some way know a part of her through them, and of course through him," she explained. "And it's incredibly special to be able to have this [engagement ring] that sort of links where you come from… It's perfect."
Harry and William have worked with several charities that were close to Diana's heart since she died. Diana was known for championing several causes including HIV/AIDS awareness, homelessness and mental health. She was linked to more than 100 organizations – many of which her sons also worked with to continue her legacy.
While the press has insisted Markle is attempting to emulate the late royal with her humanitarian efforts, Diana's biographer Andrew Morton told Fox News in April it's far from an act.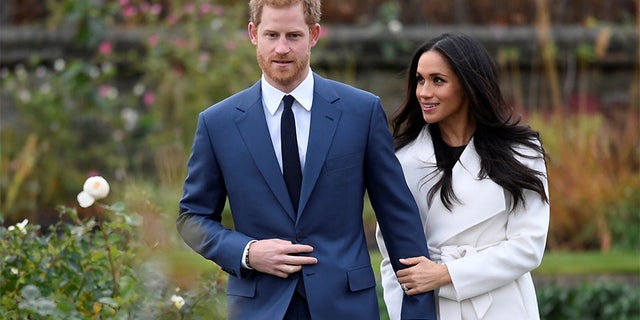 "What surprised me the most was… how she, very early on, became an activist," he explained. "At the age of 10, she was organizing protests against the Gulf War, for example. How she wrote to Procter & Gamble to complain about their sexist advertising and in doing so, they changed their advertising.
"She felt like she could make a change… She was far more than an activist. This was somebody who was involved in demonstrations [at school] and writing messages of complaint to companies… Meghan helped pursue petitions. I think all that unites the two women is the fact that both have a moral compass."
Harry and Markle will tie the knot on Saturday, May 19 in an hour-long ceremony.