Married Jason Aldean apologizes for making out with 'American Idol' singer Brittany Kerr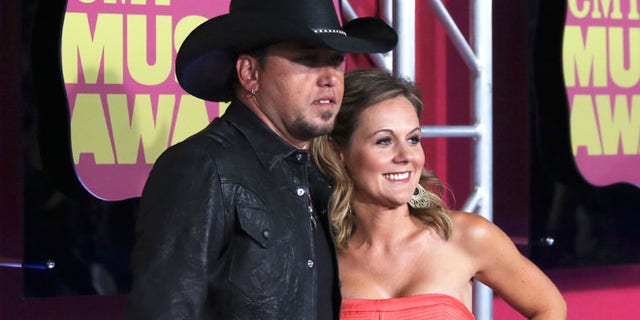 Married-with-children country singer Jason Aldean, who sings the hit "My Kinda Party," says too much partying is what led to him getting snapped kissing "American Idol" contestant Brittany Kerr at an L.A. bar.
Photographs of the singer getting hot and heavy with Kerr (she was even sitting on his lap in some of them) on the Sunset Strip were published on TMZ over the weekend.
Aldean apologized -- and explained -- to his fans on his official Facebook page.
"I wanted to talk to you directly, so you were hearing the truth from me and not just reading allegations made about my personal life on gossip web sites," he wrote. "The truth is that I screwed up. I had too much to drink, let the party get out of hand and acted inappropriately at a bar."
"I left alone, caught the bus to our next show and that's the end of the story," Aldean continued. "I ultimately ended up embarrassing my family and myself. I'm not perfect, and I'm sorry for disappointing you guys. I really appreciate being able to work through this privately with my family and for all your continued support."
Kerr, meanwhile, has shut down her Twitter account due to Aldean fans calling her everything from a "skank" to a "homewrecking whore," TMZ reports.
Sources connected to Kerr also tell the website she had no idea Aldean was married.
Aldean married his high school sweetheart Jessica Ussery in 2001. The couple has two young daughters.