Marc Anthony, Chayanne, & Marco Antonio Solis Announce US Tour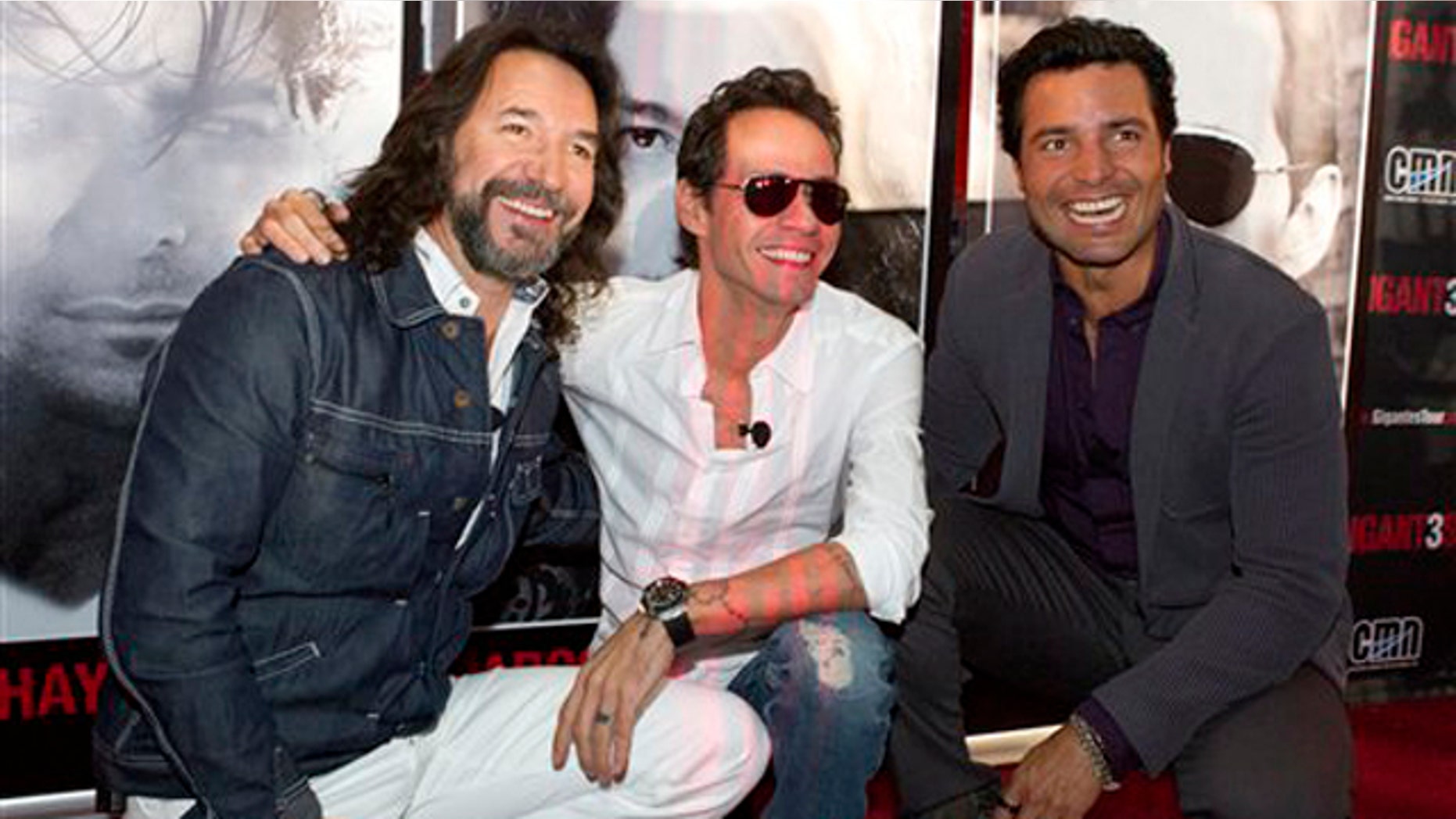 Some of Latin America's most popular singers, Marc Anthony, Marco Antonio Solis and Chayanne, will be making their rounds on a U.S. tour.
Anthony was on hand Monday in Miami for the announcement. The three amigos kick of their tour in the city on Aug. 3.
The tour is called,"Gigant3S," a play on the Spanish word "giant." The tour has 14 dates and will end in Las Vegas.
Cardenas Marketing Network is producing it.
Despite their differing styles, Anthony said the musicians will weave together one show rather than presenting three mini concerts.
Anthony is best known in the U.S. market not just for his popular salsa music but also for his ex, Jennifer Lopez.
Their hit reality music show "Q'Viva! The Chosen" on Univision was picked up for English audiences by Fox. It features competing artists from across Latin America.
Last year Anthony said he wished he had done "Q'Viva! The Chosen" sooner.
"We don't know what's out there," he said. "We made a pact to go on this journey to uncover the world's most extraordinary talent."
It will be challenging, but nothing great is easy," he added. "It can be anything as long as it transcends language and this person was born to make you feel."
Lopez agreed, saying it is one of the most exciting projects she has ever done.
"It gave me goose pimples from head to toe just thinking of the possibilities," an ecstatic Lopez said in a trailer promoting the new reality series.
"It's probably going to be the biggest thing that I've been involved with yet."
Lopez, Marc Anthony and King will not be hosting auditions but instead will visit bars, nightclubs, dance studios, and secluded neighborhoods where the talented reside.
People will also be able to send in suggestions via YouTube and Facebook.
The Associated Press contributed to this report.
Follow us on twitter.com/foxnewslatino
Like us at facebook.com/foxnewslatino