Lifetime movie about 'Romeo Killer' Christopher Porco will air despite controversy, judge rules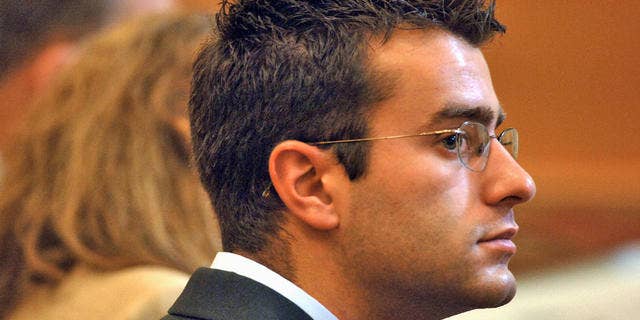 NEW YORK – One of Lifetime's gory based-on-a-true story flicks almost cost the network millions before even making it on air.
The film, "Romeo Killer: The Chris Porco Story," tells the true story of University of Rochester student Christopher Porco, who was convicted of brutally murdering his father and attempting to kill his mother.
He is currently serving a minimum sentence of 50 years in prison for his crimes.
But Porco can still file lawsuits from prison, and he recently did just that, going after the network with a suit claiming that the film violates his rights.
Porco claimed the network's account of his story was "fictionalized" and his name was being used for "purposes of trade." And the convicted killer got one judge to side with him, sending the network into a frenzy.
New York Supreme Court Judge Robert Mueller issued an injunction for "Romeo Killer," which prohibited it from airing on its scheduled premiere date.
The initial ruling also prevented Lifetime from promoting the film, and the network was forced to quickly remove all ads for the film, according to documents first posted by The Hollywood Reporter .
Lifetime immediately filed an appeal, and the New York State Appellate Division sided with the network Thursday afternoon, overturning the initial decision and ruling that the film could air as planned.
"The Lifetime Original Movie Chris Porco doesn't want you to see will air as originally planned," the network announced in a press release.
On Thursday morning, no mention of the film could be found on Lifetime's website, but as soon as the court ruled in the network's favor, the promotional material for the flick was back online.
Lifetime won by claiming Judge Mueller's unprecedented ruling would have "devastating financial" impacts on Lifetime and cost the network "millions of dollars in investment, lost revenue and untold harm to its brand."
The appeal stated that Lifetime spent more than $2 million to obtain the rights to the film, and an additional $1 million promoting it.
One of the lawyers representing Lifetime told FOX 411 the network would have seen an even bigger loss if the program was barred from hitting the air.
"Lifetime's affiliates, cable networks and channels have all spent their own money to promote [the film]," attorney Michael Grygiel said.
Lifetime is part of the A&E family, which includes channels like The History Channel and BIO.
Grygiel, of Greenberg Traurig, LLP, explained the network appealed based on the claim that the judge's decision not to let the movie air violated Lifetime's First Amendment rights.
Their appeal also noted that Porco has never seen the film, as he is "currently an inmate at the maximum security prison at Dannemora, New York."
A Lifetime rep said ahead of this afternoon's hearing that the network had high hopes the injunction on the film would be overturned.
"It's a sad day when a convicted murderer who has exhausted all of his appeals can convince any court to stop people from exercising their First Amendment right to talk about his crime," a network rep said.
Crime-based, made-for-TV movies are a staple on Lifetime. The network has produced similar movies about the sordid tales of Amanda Knox, Natalee Holloway and Scott Peterson. Lifetime also is currently casting a film about Jodi Arias.
Porco was found guilty of murdering his father, Peter, with an ax and attempting to murder his mother, Joan, in Nov. 2004, in upstate New York. Joan Porco is said to have identified her son as her attacker to police shortly after she was discovered in her home, clinging to life. She has since denied doing so. In Aug. 2006, Porco was found guilty and sentenced to 25 years for each crime, totaling a 50-year minimum sentence.
Porco's story was covered excessively by the media and detailed in an episode of CBS' "48 Hours."
"Romeo Killer: The Chris Porco Story" will air on Lifetime on March 23 at 8 p.m. ET.