Kimmel urges Texas viewers to vote for O'Rourke for 'comedy sake'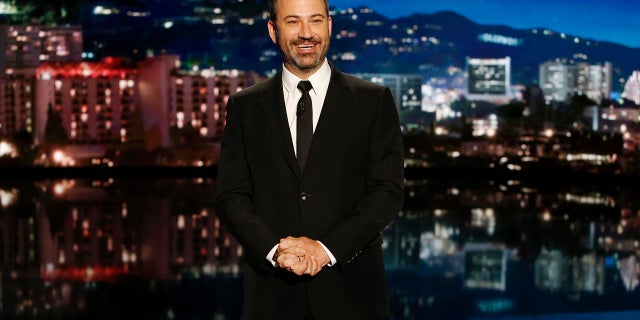 Late night host Jimmy Kimmel weighed in on the closely watched Senate race in Texas Monday night, calling on viewers to support the Democratic candidate Beto O'Rourke for "comedy sake."
He urged the audience to "imagine how hilarious it will be if Ted Cruz is forced to kiss his bully's a** in front of the world and then loses anyway."
President Donald Trump campaigned in Texas Monday night to support his "really good friend" Republican Sen. Ted Cruz, as he faces a heated battle with O'Rourke with the midterm elections just a few weeks away -- a moment Kimmel said had to be the "saddest call" he "ever had to make," according to Deadline.
Cruz was frequently dubbed "Lyin' Ted" during the 2016 campaign by Trump, however, the Senator made it clear during the rally that the two no longer have bad blood.
The friendship apparently did not win over Kimmel.
"Imagine if your neighbor insulted your wife's face, and then you had to ask him to loan you a weedwhacker. That's like Ted Cruz's life right now," Kimmel said according to Deadline, adding, "It's like the Devil making a deal with the Devil."
The late-night host then told viewers, regardless of political affiliation, "do it for comedy sake."
O'Rourke has fallen significantly behind incumbent Cruz despite raising a record-setting $38 million last quarter, in a race that Fox News rates as likely Republican.