Kathryn Bigelow defends torture scenes in 'Zero Dark Thirty'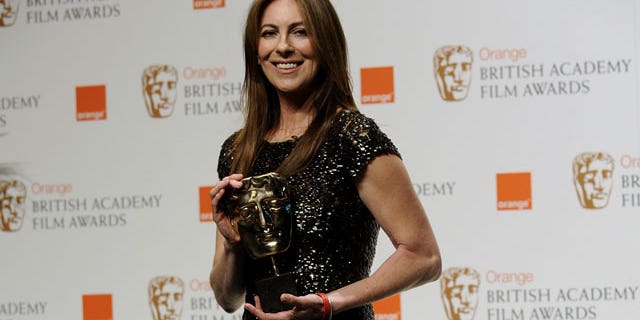 Director Kathryn Bigelow has finally addressed the controversy surrounding her critically-acclaimed movie "Zero Dark Thirty."

In a statement sent to the Los Angeles Times, Bigelow commented on the much-talked-about torture scenes in the film, which have led lawmakers to request Sony label the flick a work of fiction.

"Experts disagree sharply on the facts and particulars of the intelligence hunt, and doubtlessly that debate will continue," Bigelow stated."As for what I personally believe, which has been the subject of inquiries, accusations and speculation, I think Usama bin Laden was found due to ingenious detective work. Torture was, however, as we all know, employed in the early years of the hunt. That doesn't mean it was the key to finding bin Laden. It means it is a part of the story we couldn't ignore."

She wrote she felt it was illogical to deny the torture occurred.

"War, obviously, isn't pretty," she added, "and we were not interested in portraying this military action as free of moral consequences."

"Zero Dark Thirty" just won its opening weekend at the box office, bringing in $24 million. Last week, the film earned five Academy Award nominations, including Best Motion Picture. But Bigelow, the first woman to win a Best Director Oscar for her 2008 war drama "The Hurt Locker," didn't get a nod for her efforts.

"Zero Dark Thirty" star Jessica Chastain – who won a Golden Globe on Sunday for her performance in the film about finding and killing bin Laden – said she was "disappointed" that Bigelow was snubbed by the Oscars because "so much of her is in my performance."

So why did the director of the critically acclaimed film – it earned an impressive 92 percent rating on film critics aggregation site Rotten Tomatoes – get left out at the Academy Awards?

Some say it is because of the very torture scenes Bigelow defends. Academy of Motion Picture Arts and Sciences (AMPAS) member David Clennon, an actor best known for his portrayal of Miles Drentel in the ABC series "thirtysomething," wrote an op-ed on the Truth-Out.org website announcing his intention not to vote for the film in any Academy Awards category.

"Everyone who contributes skill and energy to a motion picture – including actors – shares responsibility for the impressions the picture makes and the ideas it expresses," he said. "There's plenty of 'Oscar buzz' around 'Zero Dark Thirty.' Several associations of film critics have awarded it their highest honors. I have watched the film (2 hours, 37 minutes). Torture is an appalling crime under any circumstances. 'Zero' never acknowledges that torture is immoral and criminal."

Clennon is apparently not alone. The actor issued a press release that said actor Martin Sheen and the former head of the Screen Actors Guild, Ed Asner, were joining his call to boycott the movie and are encouraging other Academy members to take action as well. Asner also reportedly said in Clennon's statement that "one of the brightest female directors in the business is in danger of becoming part of the system."

Sony has been quick to respond with "outrage" that Academy members would even attempt to sway the voting process. "'Zero Dark Thirty' does not advocate torture. To not include that part of history would have been irresponsible and inaccurate," stated Sony President, Amy Pascal. "We fully support Kathryn Bigelow and (screenwriter) Mark Boal and stand behind this extraordinary movie. We are outraged that any responsible member of the Academy would use their voting status in AMPAS as a platform to advance their own political agenda."

The Academy did not respond to a request for comment.