NBC News made the surprise announcement on Tuesday that Kathie Lee Gifford is leaving the "Today" show, where she has been the longtime host of the final hour of the Peacock Network's flagship morning program for more than a decade.
"Kathie Lee is generously staying with us through the show's next anniversary, April 7, 2019," NBC News president Noah Oppenheim said in a memo to staffers obtained by Fox News. "We will have much more to share before then about our plans for that hour, which will, of course, continue to include Hoda."
The embattled Oppenheim – who has been mired in crisis after crisis at the beleaguered network – wrote that he has "mixed emotions" over the 65-year-old's departure.
'I stayed year after year making a million memories with people I will never forget'
"As we all know, Kathie Lee's plate has been overflowing lately with film, music and book projects, and after giving us 11 extraordinary years, she's decided to focus her attention full time on those other creative endeavors," Oppenheim said.
Kathie Lee Gifford's 'Today' show departure shocks fans: 'It's not going to be the same'
"When we first launched this incredible hour, no one could have predicted the lightning (or rather, wine) in a bottle that is Hoda & Kathie Lee. Whether in studio or on one of their many road trips, they have delighted our audience with their distinct brand of fun, friendship and adventure," he continued. "During that time, Kathie Lee has cemented her status as one of the most enduring and endearing talents in morning television. In short, she is a legend."
Gifford's announcement sent viewers into a frenzy on social media as they already started discussing her potential replacement.
Gifford joined the NBC cash cow in 2008, hosting a newly minted fourth hour with Kotb. Gifford – the former longtime co-host of "Live with Regis & Kathie Lee" – quickly became a "Today" fan favorite when she returned to television.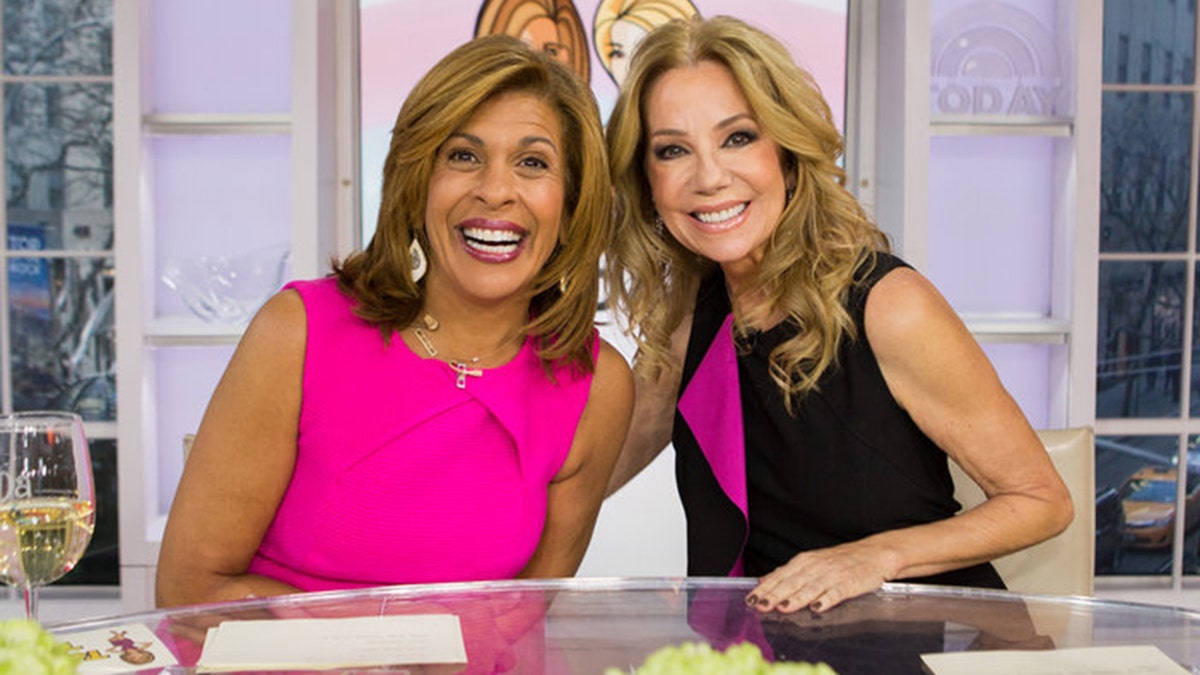 "In 2008, I joined the 'Today' show family intending to spend one year. But something unexpected happened along the way: I fell in love with a beautiful, talented, extraordinary Egyptian goddess named Hoda, and an amazing group of individuals who work tirelessly and joyfully at their jobs, many of them starting at midnight, creating an unprecedented four hours of live television," Gifford told Oppenheim on Tuesday.
"I stayed year after year making a million memories with people I will never forget. I leave 'Today' with a grateful heart but I'm truly excited for this new creative season in my life. Many thanks to all the wonderful people who made the years fly by," she said.
"We're going to be friends for the rest of our lives and I'm grateful to God for you," Kathie Lee told Hoda on Tuesday as the co-host teared up. "When I left Regis it was hard, but I'm closer to him now than we were after 15 years together. You don't share that kind of life together and not be changed forever by it."
The morning show veteran has never been afraid to say what's on her mind. Earlier this year, Gifford revealed she reached out to her longtime pals Bill Cosby and Harvey Weinstein after their respective sexual assault scandals broke.
The deeply religious Kathie Lee and Frank Gifford were married for 29 years before the football player died of natural causes a week shy of his 85th birthday in August 2015. She has long credited her faith in God for getting her through her husband's death.
Fox News' Sasha Savitsky and Jennifer Earl contributed to this report.