Jose Canseco: I will dress as a woman for a week to support Caitlyn Jenner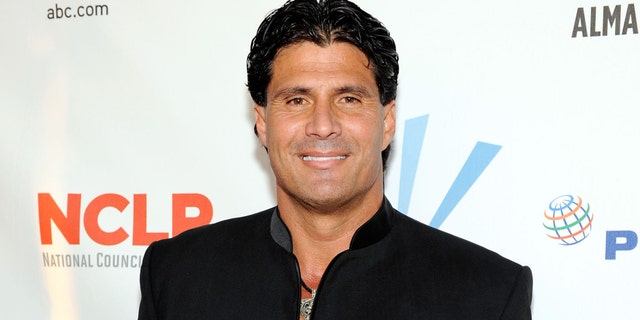 NEWYou can now listen to Fox News articles!
Jose Canseco said he will show his support for Caitlyn Jenner and the transgender community by dressing up as a woman.
According to TMZ, the former baseball player wants to support Jenner's decision to come out as transgender by living as a female for seven days. He will document the week on his new Internet reality show "Spend a Day with Jose."
The 51-year-old Canseco admitted that he didn't fully understand Jenner's transition, but says he has had a change of heart, according to the New York Daily News.
"In the very beginning, I didn't understand it, so I was kind of like, against it," he said. "Once I watched it more and more, and realized what it really entailed, what he was going through, I started supporting him."
Jenner, a former U.S. Olympic gold medalist, came out as transgender earlier this year and has been documenting the transition in her new reality show "I am Cait." She was awarded the Arthur Ashe Courage Award at last month's ESPYs.
Canseco was tight-lipped about what he hopes his decision will accomplish, but told the Daily News that he is "talking about full everything."
"The only thing I can do is confirm it," he said. "I can't say exactly how it's going to be done yet. It will be done for about a week — it will be on my Internet show," he added.
Jenner has not commented on Canseco's plan, but some people are calling the former ball player shameless for latching on to the buzz surrounding Jenner to promote his online show.
Like us on Facebook
Follow us on Twitter & Instagram