Jordan Peele's 'Twilight Zone' reboot goes after Trump presidency
Jordan Peele's reboot of "The Twilight Zone" has crossed over into the political realm, according to fans and critics alike.
The CBS show's latest episode, titled "The Wunderkind," tells the story of a sinking campaign manager, played by John Cho, who takes a shot on getting an 11-year-old boy elected president.
The young candidate, named Oliver Foley in the episode, is a social media star and bases his White House bid on wanting to return the country "to what made this nation great" and wants "people to be nice to each other."
Yet, as is the case with the iconic series, all isn't as it seems, and after winning the presidency, the 11-year-old commander-in-chief begins to display some troubling tendencies.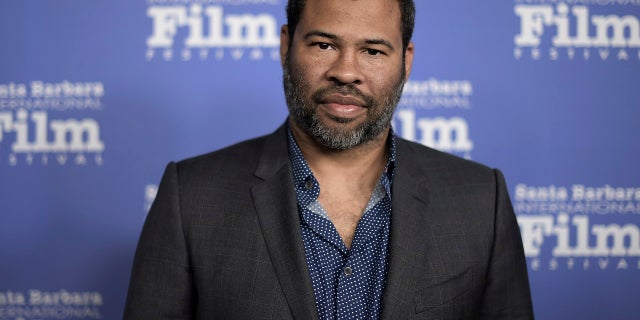 CBS DRAMA 'THE GOOD FIGHT' SPARKS OUTRAGE AFTER TWEETING 'ASSASSINATE,' 'PRESIDENT,' AND 'TRUMP'
The young president even sets up a putting green in the White House, and gradually descends further into his own paranoia and lashes out in violent temper tantrums.
And while interpretation is in the eye of the beholder, many viewers were quick to identify the episode as a clear satire of President Trump.
"CBS's The Twilight Zone just made an episode based on Trump's presidency.. Is called the "The Wunderkind" is about a kid who becomes president and has temper tantrums," one person tweeted.
"This week's Twilight Zone is a dark metaphor for Trump's presidency," another wrote.
JORDAN PEELE'S 'US' SCARES AWAY BOX OFFICE COMPETITION WITH $70.3M IN TICKET SALES
"That new episode of Jordan Peele's Twilight Zone is wild. One of the best satires of the Trump era I've seen," another wrote.
In its review of the episode, The Hollywood Reporter wrote: "The episode goes for the proverbial jugular in this topical takedown of the Trump presidency."
CLICK HERE TO GET THE FOX NEWS APP
The episode does not shy away from the suggested satire, with Peele -- who helped create the reboot and appears as "The Narrator" throughout the series -- winking at the audience.
"Razzle and dazzle people with the right lies, and eventually they'll go blind to the madness right in front of their faces," he tells the audience during the episode.
Peele has not been a fan of President Trump. "You know, the truth is the president is a racist, which is very sad, and I'm disheartened by policies that are xenophobic and sexist ... there are many strides backwards every day," Peele said in an interview on "CBS This Morning" last year.