JLO is all Abs, Booty in 'Goin' In' Video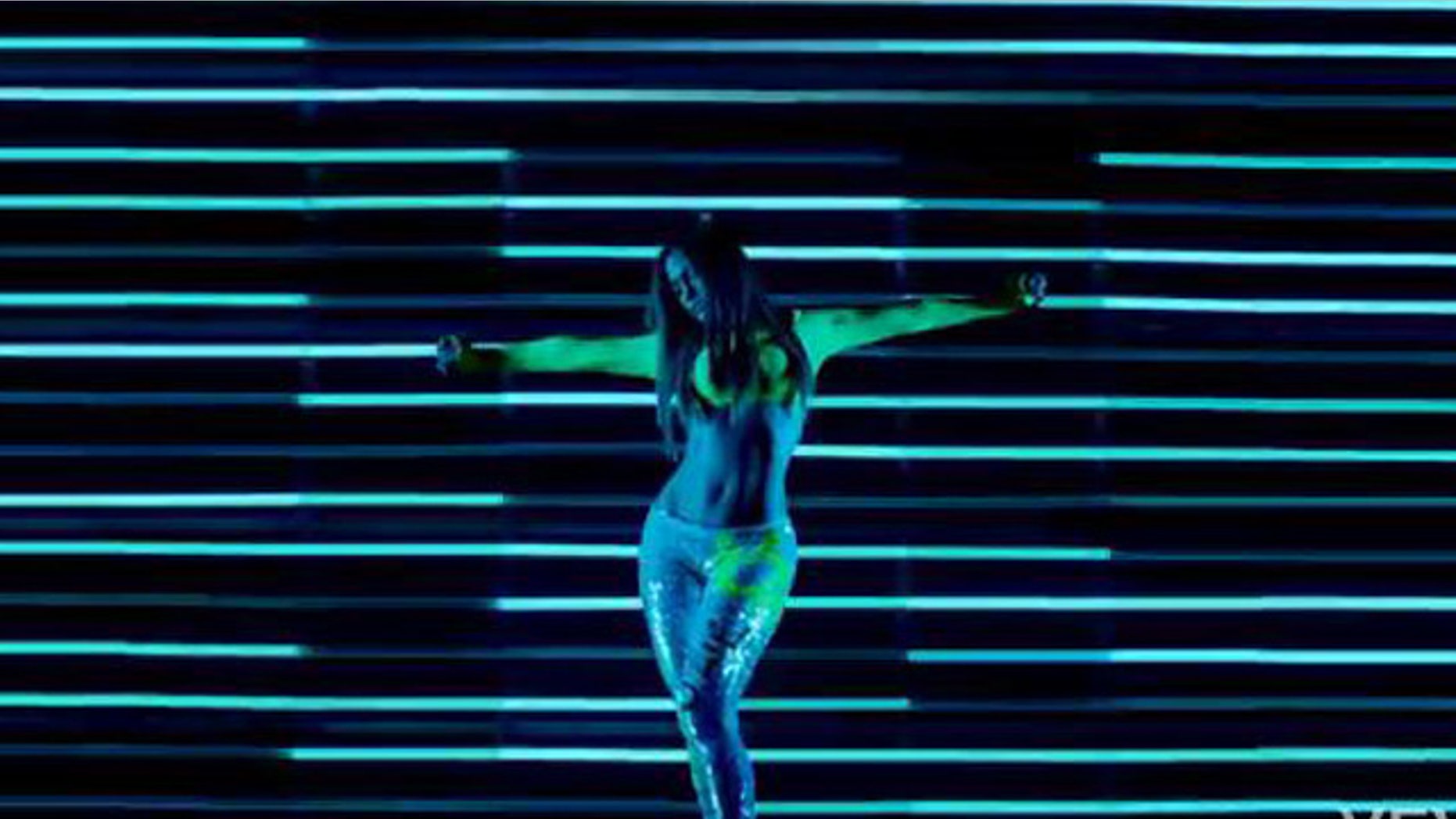 Jennifer Lopez is all abs and booty in her new music video. (WATCH VIDEO BELOW)
The music video "Goin' In," which is one of the main soundtracks for the dance film "Step Up: Revolution," showcases Lopez popping and locking with an army of dancers. The single also features rapper Flo Rida.
JLO, who turned 43 on Tuesday, also puts her bling-bling out there, as she begins the video with rhinestone lips and over the top cars bumped up on hydraulics.
She then is seen in a white hip-hugging leotard.
This week JLO also made headlines for taking some time to give the newly appointed "American Idol" judge, Mariah Carey, some pointers.
Lopez, who was a judge on "Idol" for the past two seasons, along with rock star Steven Tyler and music producer Randy Jackson, said she thinks Carey will be a phenomenal judge.
"She's [been] a musician for a long time and has a lot of experience," Lopez told E! News.
"It's the experience that you offer them [the contestants]," she said, adding that "at the end of the day the contestants just want to get better and grow through the process."
Lopez, who also released her greatest hits album on Tuesday, said that she hopes Carey "enjoys the journey."
"It's not about you," she continued. "It wasn't about me. It was about them and helping them, and that always made it a lot of fun for me."