Casper Smart Dishes on Jennifer Lopez Relationship in New Interview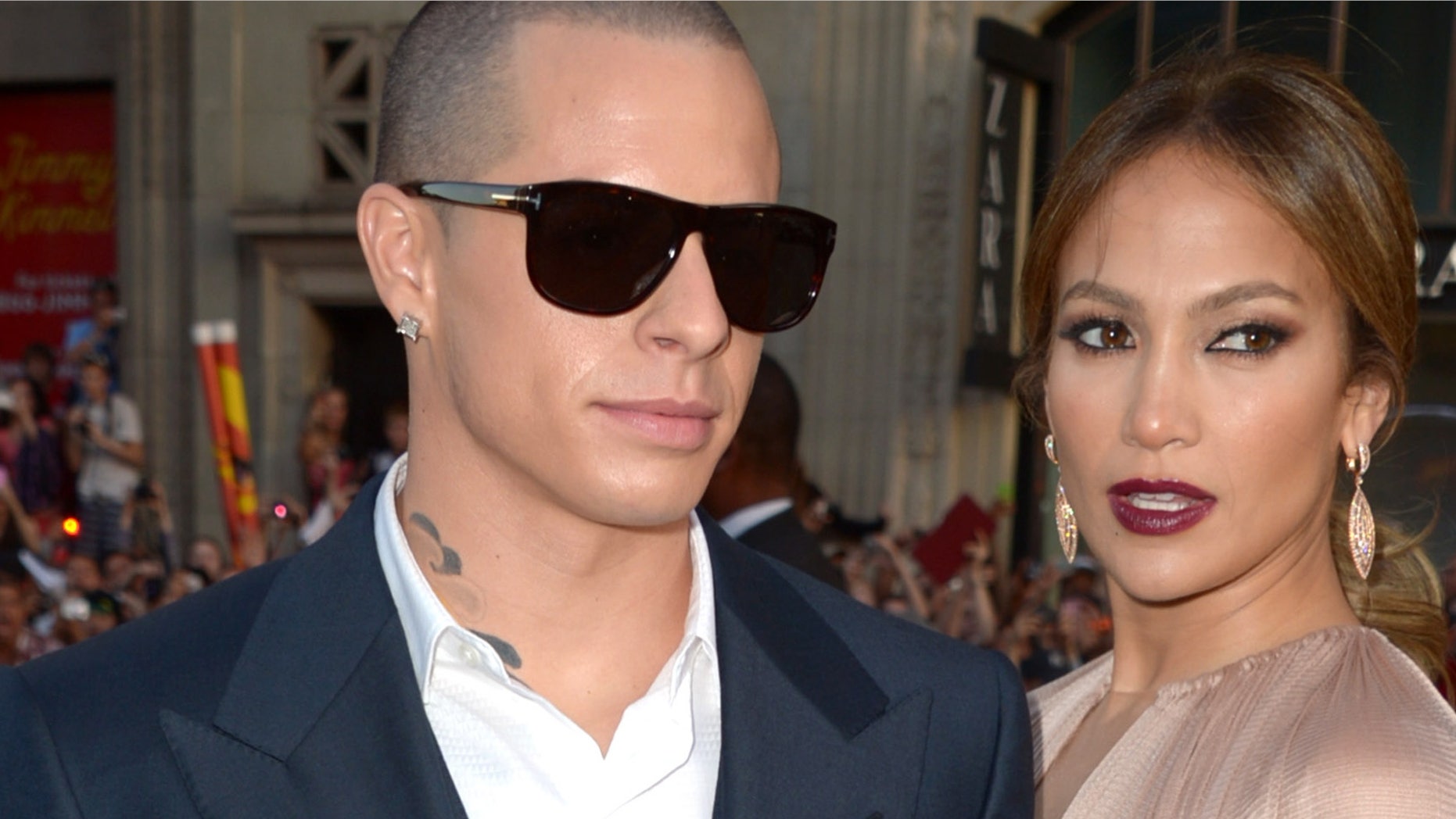 Casper Smart is opening up about his relationship with Jennifer Lopez, letting the world know their attraction was "natural."
Smart had a big grin in a new interview with ABC News' Amy Robach, where he goes rogue about what it is like dating and being the main choreographer for the international superstar JLO. He said that for them, it was not love at first site.
"It was nothing before, no flirting, no nothing," Smart said. "It's just natural, it just happened."
"Sometimes I tell her something, give her notes and sometimes she gives me notes [on performing,]" he continued. "But at the end of the day it doesn't matter whose position is what because she's the boss," beamed Smart.
Lopez and Smart began dating just months after the Puerto Rican diva announced she and ex-hubby Marc Anthony were calling off their marriage after seven years. They share 4-year-old twins, Max and Emme.
Unlike Smart, Lopez was not open to discussing details about her relationship with her new squeeze, but did say that she is open to walking down the aisle one more time.
"It can be difficult for anyone who has to stand by my side," Lopez told Robach in the interview."But at the end of the day, I know that I deserve that."
"For me, the biggest dream is the fairytale," she added. "I will never give up on that dream."
Smart, 25, and Lopez, 42, are also seen backstage before one of her shows, embracing in a private moment before she hits the stage. Smart quickly gives her a peck on the lips before giving her final thoughts.
JLO and Smart are also starring together in a new reality show, according to the New York Post
Then pilot of the series is being sold to Oxygen and will feature Smart molding and getting all of JLO's dancers ready for her current tour with Enrique Iglesias.
The main purpose of the show, according to the Post, is to highlight Lopez's and Smart's professional ties that the public doesn't normally get to see.
Lopez's other reality shows include her judging gig on "American Idol," which she announced she would not return to, her talent competition with ex-husband Marc Anthony "Q'Viva The Chosen," and her "South Beach Tow" reality series on truTV.