Jesse James Leaves Sex Rehab After Sandra Bullock Refuses to Take His Phone Call, Report Says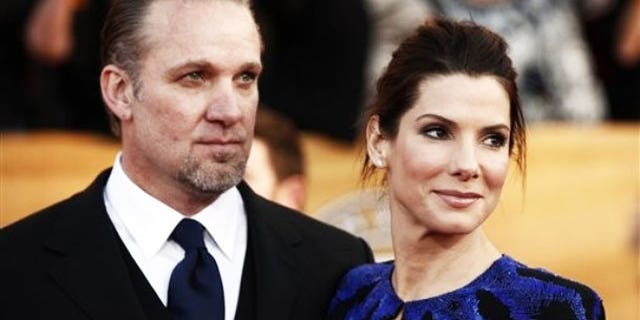 Serial cheater Jesse James reportedly bolted from a sex-addition clinic after his Oscar-winning wife refused to take his phone call, the New York Post reported Monday.
An angry James checked out of the Sierra Tucson treatment center in Arizona because Sandra Bullock, on whom he cheated with several women, apparently wants nothing more to do with him.
"He wants the marriage back," a source told RadarOnline. "And then she refused to take one of his calls from the rehab center and he got furious and left."
SLIDESHOW: The Women Linked to Jesse James
After tattooed temptress Michelle "Bombshell" McGee detailed her affair with James, a string of women claimed they had sexual relationships with the motorcycle mechanic.
Bullock is reportedly concerned that James will try for a face-to-face reconciliation. Previous reports said the actress was also worried about her health and getting checked for sexually-transmitted diseases.
RELATED: 'Broken' Jesse James Wants to Make It Work With Sandra