'Homeland' actor Navid Negahban says playing a high-ranking Al Qaeda member makes getting on a plane tough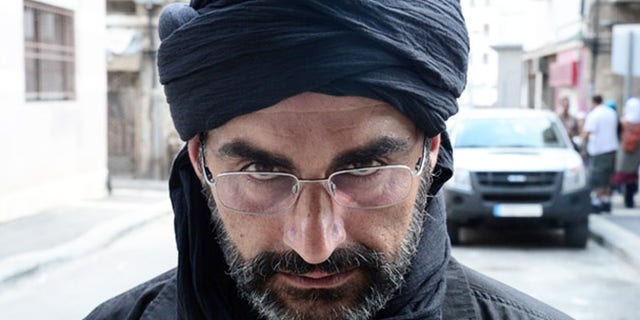 NEWYou can now listen to Fox News articles!
Playing the high-ranking Al Qaeda member Abu Nazir on the Showtime thriller "Homeland" has its downside, especially when it comes to walking through TSA-patrolled airports.
"Playing the most wanted terrorist and walking through the airport sometimes is not very fun," Iranian actor Navid Negahban told FOX411's Pop Tarts column. "And sometimes people want to start a discussion with me, and I sense they are not talking to me, but my character. Those are awkward situations. No one walks up to me and says 'Oh, I think we went to high school together.' It is more like, 'I think I saw your picture on the wall.'"
But since taking on the menacing character, the television star's admiration for real Homeland Security has only increased.
"I respect them a lot more even reading the script and just seeing how intense it is for us. I bet in the real world, it is ten times more for those guys," he said. "I feel like they don't get any sleep!"
And while Negahban relishes his role on the show that President Obama dubbed his favorite on television, he admitted that terrorist typecasting has dominated most of his acting career.
"Even prior to 9/11 I was working in Europe and was getting pretty similar roles, it was difficult. But I think slowly the industry is changing and becoming more open-minded," he continued. "I like playing an Arab because I believe I can bring something to it. More than someone who is not an Arab, but at the same time, I have played Russians, Italians, Mexicans and Armenians."
"Homeland," currently in its second season, not only took home an impressive six Emmys at the TV industry's ultimate night of nights last month, but is one of the highest-rated shows on its network. The recent Season 2 premiere attracted 1.7 million viewers – a 60 percent jump from its Season 1 debut.
"It captures situations and it makes you think of who you are and what you would do in that situation," Negahban said of why the show has struck such a chord with American audiences. "Even in one of the last episodes of the first season, when they are tearing Carrie's (Claire Danes) wall down, I couldn't help but feel angry and pissed off. That happens when you start to feel a connection with the show. You just want to root for Carrie."
And speaking of Danes, Negahban had nothing but praise for his accomplished (and "expecting") co-star.
"She is a very quiet person, but she is always paying attention. She has this sweet, caring quality about her even when she is walking on set. You see that she sees everybody and I respect her for that," he said. "She is going to be a great mom."
Danielle Jones-Wesley contributed to this report.