'Growing Pains' Stars Reach Out as Fears for Andrew Koenig Escalate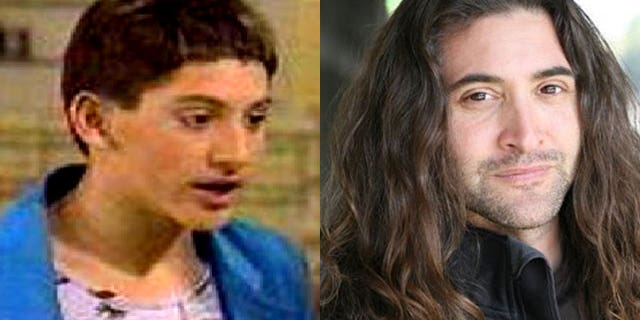 NEWYou can now listen to Fox News articles!
Fears for "Growing Pains" star Andrew Koenig are intensifying as the actor continues to go missing. Now his former co-stars are speaking out in the hope of bringing even more awareness to the case.
"It is really sad to hear what is going on. Andrew is a talented guy and my family and I are hoping for a positive outcome of this situation," Jeremy Miller (who played Ben Seaver) told Pop Tarts, while Joanna Kerns (who played Maggie Seaver) expressed her apprehension.
"I am deeply concerned for Andrew and his family and hope he returns safely," Kerns said.
THEN/NOW: The cast of "Growing Pains."
And although Kirk Cameron hasn't been in contact with his friend Andrew Koenig for several years, he is praying for the best.
"I can remember many of the fun times we had on the set of Growing Pains. I am praying for his family during this time of distress and for his safe return," Cameron said in a statement. "Andrew, if you're reading this, please call me. Mike and Boner could always work things out when they put their minds to it. I'm praying for you, pal. Hope to hear from you soon."
Understandably, Koenig's disappearance is taking a huge toll on his parents, "Star Trek" star Walter Koenig and Judy Levin-Koenig, who suddenly canned their appearance on "Larry King Live" on Wednesday night after reportedly feeling "disrespected" by the CNN host who pushed back their appearance in favor of covering the breaking SeaWorld tragedy.
"Walter is just completely, emotionally wiped, he is really in a bad place," a close family friend told Pop Tarts.
Walter Koenig's long-time friend and agent David Moss also told us that the family "isn't doing okay at all" and that the family is playing a prominent part in the investigation.
"They have his laptop, they are tracking his friends, his hangouts, and they're doing what they can. However, the letter he wrote to his father, Mr. Koenig, the tone of the letter caused great concern," Moss said. "Everybody is holding onto hope, they're just following the trails, doing what they can."
Andrew Koenig's mental state prior to his disappearance on February 14 is a cause for grave concern,Mos said, adding ."He's kind of a loner, an inward person, not shy but a very conservative chap. He has gone through periods of depression."
Koenig's pal, Tony Williams, noticed significant changes in the 41-year-old child star towards the end of last year.
"Andrew was best at making people laugh, he was exceptional," Williams said. "But toward the end of last year he became quieter, very withdrawn. I thought perhaps he was just becoming more observant, but he was usually a riot."
Friends who spoke to Pop tarts hae nothing but kind words for the former child star. Koenig couldn't have been a more respectful guy.
"He was always a gentleman and would volunteer to walk me to my car when I had to park far away," friend Tammy Markwick told us. "I really miss him and pray for his safe recovery.
Koenig's neighbor at his Venice Beach residence said that the actor simply "packed up his stuff and left" before heading to Vancouver, where he was last seen.
Anyone who has spotted Koenig or has information on his whereabouts is encouraged to contact Vancouver police at 604-717-2534.