'Game of Thrones' series finale has all eyes on potential prequels and spinoffs from HBO
NEWYou can now listen to Fox News articles!
Now that "Game of Thrones" has concluded its eighth and final season, fans are already wondering how they can get more from the fictional world of Westeros by way of sequels and spinoffs.
The series was a definitive hit for HBO, so it's no surprise that the network has been shopping around a slew of spinoff content since 2017. The network previously revealed that it tapped writers to develop five potential spinoffs set at different time periods in George R.R. Martin's sprawling fantasy epic.
'GAME OF THRONES' STAR ISAAC HEMPSTEAD WRIGHT SLAMS PETITION TO REMAKE SEASON 8
Max Borenstein ("Kong: Skull Island"), Jane Goldman ("Kingsman: The Secret Service"), Brian Helgeland ("A Knight's Tale"), 'Thrones' writer Bryan Cogman and Carly Wray ("Mad Men") were all revealed to be developing "Thrones" pilots. Of the five projects in development, HBO has only confirmed that one has been given a pilot order.
The story from Goldman is reportedly set thousands of years before the events of "Game of Thrones" and chronicles the world's descent from the Golden Age of Heroes to the rise of the White Walkers and the near-destruction of man. On his blog, Martin, who helped develop the prequel, unofficially refers to the series as "The Long Night." Deadline reports that "The Defenders" helmer S.J. Clarkson has been tapped to direct the pilot.
Unfortunately, the pilot is still too early in development to share any real details. However, Academy Award-nominated actress Naomi Watts has apparently snagged the lead role. Deadline previously reported that she'll play a "charismatic socialite hiding a dark secret."
'GAME OF THRONES' STAR KIT HARINGTON SAYS FINALE WAS 'TRUTHFUL TO THE CHARACTERS'
Series creators David Benioff and D.B. Weiss are expected to executive produce any spinoffs or prequels but will first be focusing their creative energies on a new "Star Wars" film. However, that doesn't mean that HBO isn't betting big on expanding the world of Westeros. The network previously teased the idea of a comparable budget to the flagship series.
While it seems HBO is committed to moving forward with at least one "Thrones" prequel, those hoping for more shouldn't give up hope yet. Martin has insisted on his blog that at least some of the other four series are inching forward in development.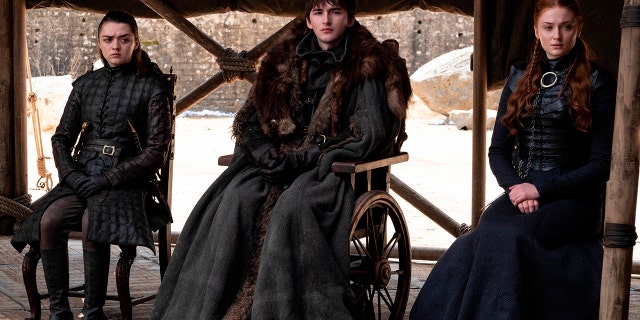 "We started with four, and eventually went to five," Martin wrote in a May 4 post. "One of those has been shelved, I am given to understand, and of course Jane's pilot is now moving to film. But that does not mean the others are dead. Three more 'Game of Thrones' prequels, set in different periods and featuring different characters and storylines, remain in active development. Everything I am told indicates that we could film at least one more pilot, and maybe more than one, in the years to come. We do have an entire world and tens of thousands of years of history to play with, after all. But this is television, so nothing is certain."
CLICK HERE TO GET THE FOX NEWS APP
Sadly, HBO seems to be keeping all details under wraps for the time being. As a result, fans will have to be satisfied with the final episode of "Game of Thrones."