Ex-CNN contributor Mark Geragos rips 'Cut and Run Network' over dismissal due to Avenatti controversy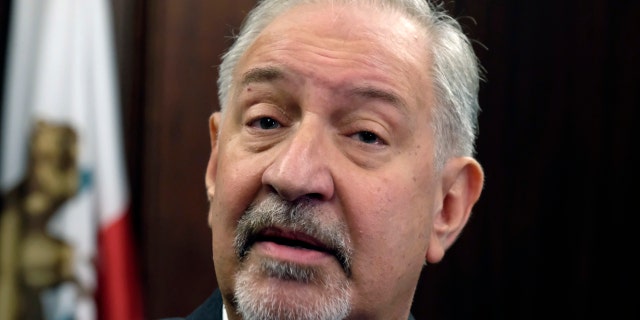 NEWYou can now listen to Fox News articles!
Celebrity attorney Mark Geragos criticized CNN the day after the network cut ties with him as a contributor following Geragos' implication in Michael Avenatti's alleged scheme to extort millions of dollars from sportswear giant Nike.
"They ought to change their name to the 'Cut and Run Network,'" Geragos said Tuesday on "The Adam Carolla Show" podcast. "I've been texted by all their anchors, who are as outraged as I am that after 20 years, a press conference is enough to have them immediately want to disassociate themselves."
"God forbid that I start telling some of the stories about how I've covered for that lame-a-- organization," added Geragos, who has represented a slew of high-profile clients including Michael Jackson, Winona Ryder, Chris Brown, Colin Kaepernick and, most recently, "Empire" actor Jussie Smollett. Geragos' comments were first reported by Mediaite.
The Wall Street Journal and The Associated Press reported Monday that Geragos was the unidentified, unindicted co-conspirator with Avenatti, the former attorney for adult film star Stormy Daniels who was charged Monday with extortion and other crimes. Federal prosecutors in the Southern District of New York say Avenatti and Geragos met with attorneys for Nike on March 19 and "threatened to release damaging information" if the company did not agree to make multimillion-dollar payments to them, as well as an additional $1.5 million payment to a client Avenatti claimed to represent.
AVENATTI 'NERVOUS,' 'SCARED' ABOUT PROSPECT OF PRISON TIME, LABELS EXTORTION ALLEGATIONS 'ABSURD'
CNN announced Monday evening that Geragos was no longer a contributor for the network. The next day, prosecutors in Chicago dropped charges that Smollett had fabricated a hate crime earlier this year, a development Geragos said had a "delicious irony."
"My phone has been blowing up by their [CNN's] bookers and their anchors all today trying to get me back on to talk about Jussie Smollett," he told Carolla, a comedian and former co-host of Comedy Central's "The Man Show." He added: "I think I responded to one, who will remain nameless, 'CNN's not exactly in my Top 10 list.'"
CLICK HERE TO GET THE FOX NEWS APP
The 61-year-old Geragos later admitted that "the direction that network has gone in is not something that I'm real comfortable with," but he added that CNN had recently re-upped his contributor contract "and wanted to make it multiple years."
CNN representatives did not immediately respond to Fox News' request for comment.
Fox News' Lucia Suarez contributed to this report.