Evelyn Lozada expecting new baby with fiance Carl Crawford – but she is worried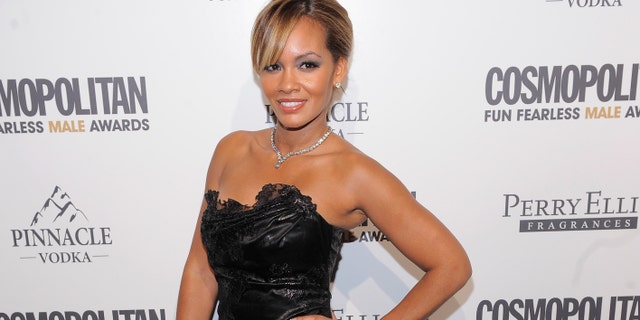 NEWYou can now listen to Fox News articles!
What is supposed to be a happy time for former "Basketball Wives" star Evelyn Lozada, might just end in heartbreak. Pregnant with her second child, she said medical complications may lead to a miscarriage.
During the premiere of her new series "Livin' Lozada," the reality star dropped some big news on her loyal fans: She is expecting baby No. 2 with fiancé Carl Crawford.
Lozada and the baseball star are already the proud parents of baby boy Leo and are adding to their happy family. She is also the mother of 21-year-old daughter named Shaniece from a previous relationship.
However, as cameras rolled for the new Oprah Winfrey Network series, Lozada, 39, also revealed some news from her doctors and it's not good.
"When I was on my way here, (the doctor) left me a voicemail. She said that my hormone levels have dropped," she said told her oldest. "When you're pregnant, you hormone levels are supposed to be in the thousands. (Mine) went all the way down to 50… Most likely I'm going to end up miscarrying the baby."
The final fate of Lozada's pregnancy won't be known until next Saturday night – at least for fans – but Lozada shared some on her disappointment over the news on the show.
"I was like, 'Maybe I'll have a boy,' and then I was like, 'Maybe I'll have a girl. Then she'll be like Sha.' I swear to God, I thought about so many things," she said.
On Twitter she added, "Thank you to everyone who tuned it!! It's a true blessing to share my life, my new beginning and all that it encompasses."
Like us on Facebook
Follow us on Twitter & Instagram