Evelyn Lozada Reveals Her Baby-Daddy, L.A. Dodgers Outfielder Carl Crawford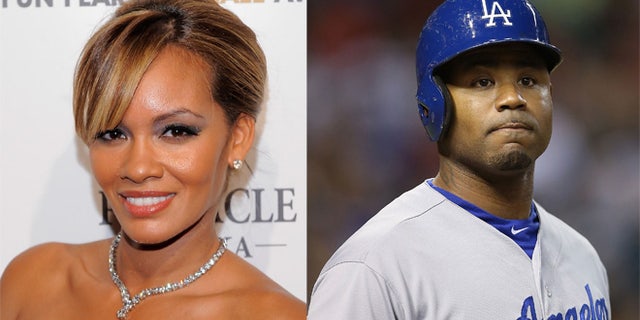 NEWYou can now listen to Fox News articles!
Evelyn Lozada shocked fans when it was revealed last week that she's pregnant because there was no sign of her dating anyone.
But shortly after flaunting her baby bump during a recent trip to the beach with her daughter, the "Basketball Wives" star decided to spill the beans on who the father is.
Lozada, 38, moving on from her divorce from Chad "Ochocinco" Johnson, told OMG! Insider that Los Angeles Dodgers star outfielder, Carl Crawford, is the father of her baby.
The reality star's pregnancy was made public when her 20-year-old daughter, Shaniece Hairston, posted on Instagram a photo of the two walking along the beach while she palmed her mother's stomach.
In the caption, Hairston wrote: "You deserve everything that GOD sends your way. I am so excited to meet my new sibling! #youjustkeepwinning #babyswag #JOY @evelynlozada."
TMZ first broke the story that the baby's father was not Johnson, who Lozada was married to for two months before ending the union in September 2012 after he allegedly became physically abusive with her.
"Evelyn is extremely happy at this time and excited for new beginnings!" her rep told "E! News" last week.
During her interview with "OMG! Insider," which airs Dec. 9, Lozada also said she is not against going down the aisle again.
"I definitely would get married again. I still believe in love," she said. "I'm not one of those people that's like 'we need to get engaged, we need to get married.' No, absolutely not. I feel like that's going to come, just like with the baby, let it come. I'm not forcing anything, so if it happens, if happens."
Follow us on twitter.com/foxnewslatino
Like us at facebook.com/foxnewslatino