Legendary singer-actress Doris Day dead at 97
Doris Day, the perennial girl next door whose career as a singer and actress spanned almost 50 years and made her one of the biggest Hollywood stars and most popular entertainers in the United States, has died. She was 97.
The Doris Day Animal Foundation told Fox News Day died early Monday at her Carmel Valley, Calif., home. The foundation said in an emailed statement she was surrounded by close friends and "had been in excellent physical health for her age, until recently contracting a serious case of pneumonia."
Day was known as a honey-voiced singer and gifted actress whose film dramas, musicals and innocent sex comedies made her a top star in the 1950s and '60s and among the most popular screen actresses in history.
DORIS DAY GIVES RARE INTERVIEW, RECALLS WORKING WITH 'DICK VAN DYKE SHOW' STAR ROSE MARIE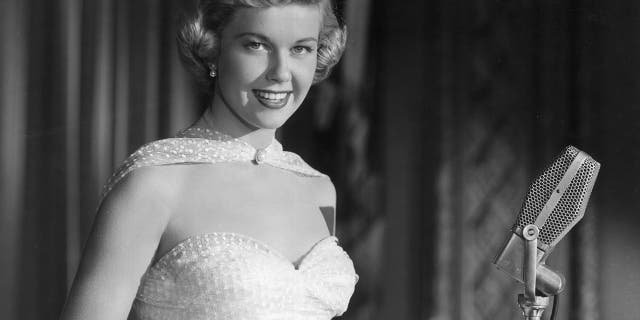 Day's lilting voice, wholesome blond beauty and ultra-bright smile brought her a string of hits, first on records and later in Hollywood.
Despite her seemingly perpetually sunny and smiling exterior, Day's life took a number of tragic turns, including the death of her only child, three divorces and the death of another husband who turned out to have squandered her earnings, leaving her deeply in debt.
PEGGY LIPTON, STAR OF 'MOD SQUAD' AND 'TWIN PEAKS,' EX-WIFE OF QUINCY JONES, DIES AT 72
Her 1976 tell-all book, "Doris Day: Her Own Story," chronicled her money troubles and three failed marriages, contrasting with the happy publicity of her Hollywood career.
"I have the unfortunate reputation of being Miss Goody Two-Shoes, America's Virgin, and all that, so I'm afraid it's going to shock some people for me to say this, but I staunchly believe no two people should get married until they have lived together," she wrote.
PHOTOS: DORIS DAY'S LIFE IN PICTURES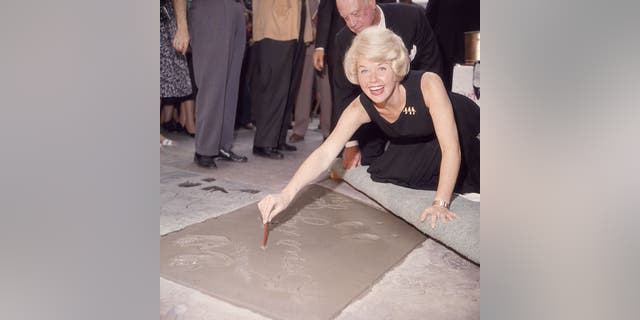 DORIS DAY STILL DEVOTED TO RESCUING ANIMALS AND MUSIC, SAYS BUSINESS MANAGER
She never won an Academy Award, but Day was given a Presidential Medal of Freedom in 2004, as George W. Bush declared it "a good day for America when Doris Marianne von Kappelhoff of Evanston, Ohio decided to become an entertainer."
In later years, she lived quietly near Carmel-by-the-Sea, California, where she was an animal welfare activist and founded the Doris Day Animal Foundation.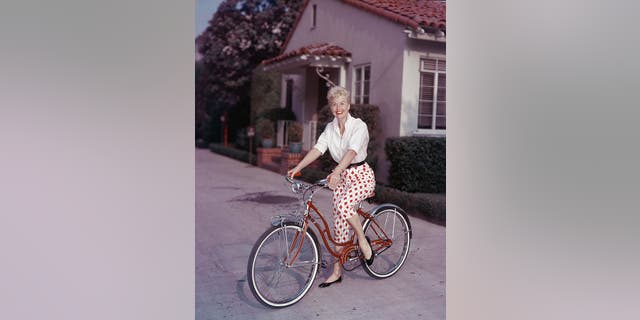 Day was associated with any number of recordings, but her most famous and signature song was "Que Sera Sera" ("Whatever Will Be, Will Be") from Alfred Hitchcock's 1956 film "The Man Who Knew Too Much."
DORIS DAY OPENS UP ABOUT LEAVING HOLLYWOOD, LOSING HER ONLY SON
In a 2012 interview with NPR, Day admitted her initial reaction was "I didn't think it was a good song." But when it became wildly popular, she said, "I realized maybe it isn't a favorite song of mine but people loved it. And kids loved it. And it was perfect for the film. So I can't say it's a favorite song of mine, but boy, it sure did something."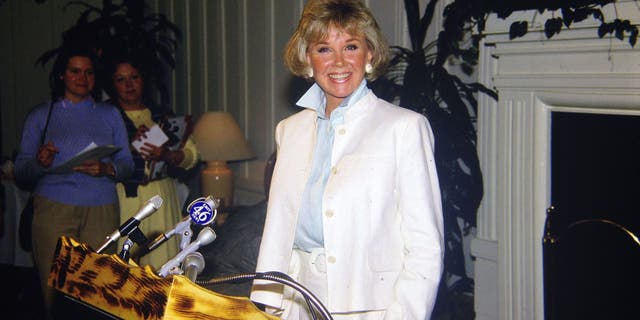 DORIS DAY GETS CANDID ON HER FRIENDSHIP WITH ROCK HUDSON IN RARE INTERVIEW
Among her other well-known songs were "Secret Love" and "Everybody Loves a Lover." In movies, Day was Hollywood's quintessential "girl next door," with a sometimes sophisticated edge. Her leading men included Rock Hudson, Cary Grant, David Niven, Rex Harrison and James Garner.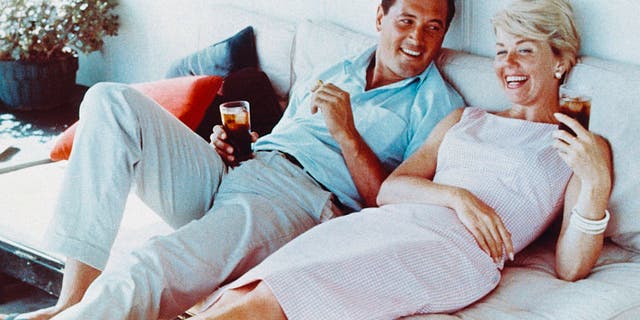 In fact, such was her wholesome image, entertainer Oscar Levant, famed for his mordant wit, once said, "I knew Doris Day before she became a virgin."
Among her most popular films were three romantic comedies she did with Hudson: "Pillow Talk" (1959), which brought her an Academy Award nomination for Best Actress, "Lover Come Back" (1961) and "Send Me No Flowers" (1964).
ROCK HUDSON'S 'TRUE LOVE' SAYS THEY WEREN'T ALLOWED TO BE PHOTOGRAPHED TOGETHER
She also starred in several beloved musicals, including 1953's "Calamity Jane" and 1957's "The Pajama Game" as well as comedies like 1960's "Please Don't Eat the Daisies" and the drama "Midnight Lace," also from 1960.
Day reportedly turned down the role of Mrs. Robinson in "The Graduate," a part that eventually went to Anne Bancroft.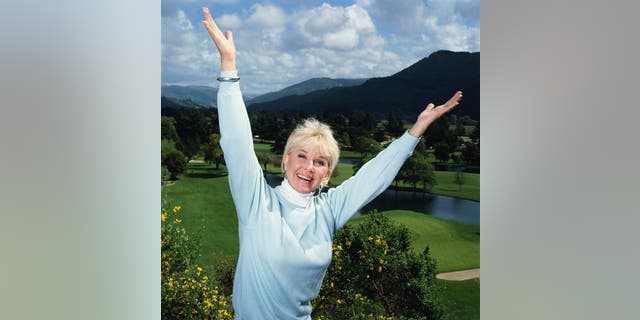 Her last film, "With Six You Get Eggroll," was released in 1968.
Day was born Doris Mary Ann Kappelhoff on April 3, 1922, in the Evanston neighborhood of Cincinnati, Ohio, and was named in honor of Doris Kenyon, a silent screen star.
As a teenager, while recovering from injuries she suffered in a car crash, Day began to sing along with the radio, showing enough talent that her mother hired a singing teacher. She soon got a job as a girl vocalist with bandleader Barney Rapp, who suggested her last name was too unwieldy for marquees and so she changed it to Day after the song "Day After Day."
A LIST OF DORIS DAY'S FILMS: FROM 'THE MAN WHO KNEW TOO MUCH' TO 'PILLOW TALK'
Day worked with other bandleaders, including Les Brown, and by early 1945 had released her first hit recording "Sentimental Journey."
Within three years, she made her first film appearance in "Romance on the High Seas."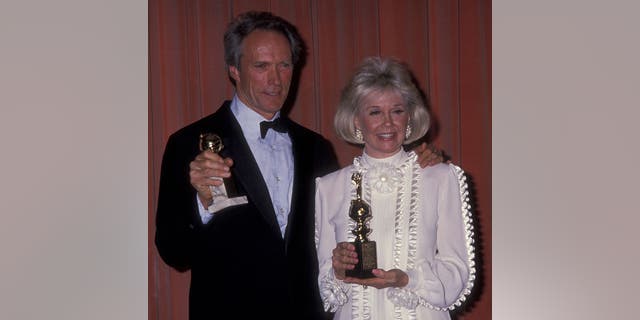 She married four times: to trombonist Al Jorden, saxophonist George Weidler, her manager Martin Melcher and restaurant maître d' Barry Comden.
Day had one child, Terry Melcher, whose biological father was Jorden but who was adopted by Melcher. Terry Melcher died in 2004 of melanoma. When Martin Melcher died, Day discovered he and his business partner had decimated her earnings and left her in debt.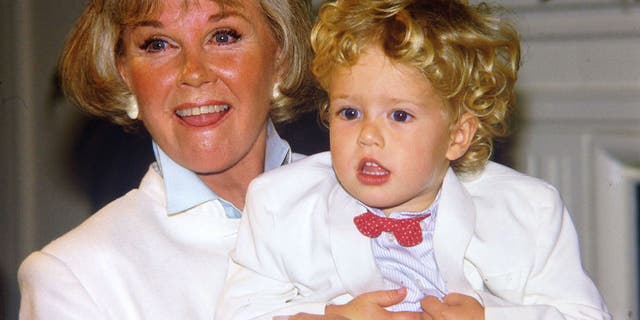 In her autobiography, Day recalled her son telling her the $20 million she had earned had vanished and she owed around $450,000, mostly for taxes.
Her husband also had committed her to a television series, which she later said she had no interest in doing, but felt obliged to honor Melcher's agreement. "The Doris Day Show" ran from 1968-73 with "Que Sera Sera" as its theme song.
On losing her son, Day said in 2018: "My son was the love of my life. "We talked every day, and I miss him very much. [But] we can't change the past. I think you have to get through the bad times to appreciate the good things in life."
LUCILLE BALL'S GRANDDAUGHTER RECALLS GROWING UP WITH THE 'I LOVE LUCY' STAR: 'SHE WAS A REALLY GOOD GRANDMA'
"I've had my share of both and I always say, 'I'm like one of those dolls with the round bottom: If life deals you a blow, you just have to bounce right back!'"
Day's legacy lasted throughout her life with her business manager and close friend Bob Bashara telling Fox News in 2017 that the star still received hundreds of letters a month and she answered them all.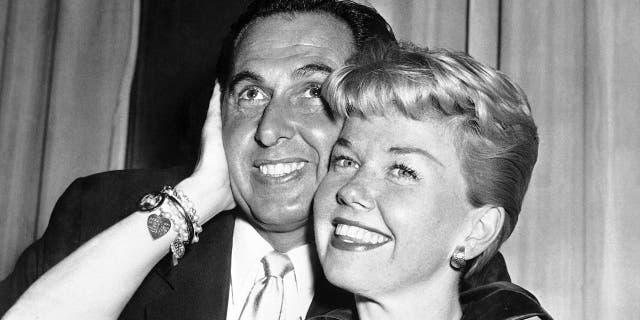 "A few years ago, we had a big birthday party for her and about 200 fans came to dinner," Bashara told us. "Even though she doesn't really make public appearances very often, she did that night. She made sure to greet everyone who attended."
LEE PURCELL RECALLS BEING MENTORED BY PAL STEVE MCQUEEN, WORKING ALONGSIDE KIRK, MICHAEL DOUGLAS
Over the years, Day had been asked to come out of retirement and scripts were sent her way. And while Bashara said at the time that Day was not interested in returning to the spotlight, she had not given up on her love for music.
"She loves singing," insisted Bashara. "She sings around the house a lot and her voice is terrific. We keep telling her she could record again if she wanted to. But she'll say, 'Oh, I'm rusty."
The Associated Press contributed to this report.