Doris Day gives rare interview, recalls working with 'Dick Van Dyke Show' star Rose Marie
Doris Day may have left Hollywood behind in 1973 and rarely gives interviews today to preserve her private life away from cameras, but she was willing to open up to Fox News and share some of her fondest memories of a dear friend.
Rose Marie, the former child star who had a lasting career in show business, including playing Sally Rogers in "The Dick Van Dyke Show," is the subject of a new documentary chronicling her rise to fame, titled "Wait For Your Laugh."
Rose Marie, 94, worked alongside America's Sweetheart, now 95, on "The Doris Day Show" from 1969 until 1971. The sitcom came to an end in 1973, the same year Day chose to retire from the limelight and focus on animal rescue.
"Ro and I hit it off from the first time we met nearly 50 years ago and have been friends ever since," Day wrote to Fox News exclusively. "We spent countless hours on the set of my TV show talking and laughing. I loved working with her, but you couldn't call it work because we had so much fun. We've stayed in touch all these years with regular phone calls, especially on birthdays and holidays."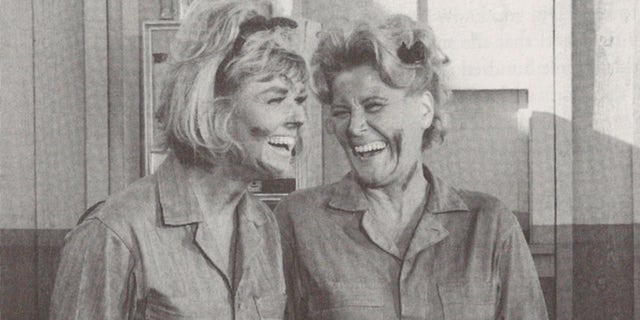 For the documentary, Rose Marie shared her personal home movies from her time on "The Doris Day Show" where she happily captured her close-knit bond with the fellow actress.
Both women found comfort in each other after being faced with personal tragedies. Rose Marie was married to trumpeter Bobby Guy for almost 20 years until his sudden death at age 48 in 1964 from what The New York Times described as "a sudden, overwhelming blood stream infection."
Day's third husband Martin Melcher, whom she married in 1951, died from a heart attack in 1968 at age 52.
"We were both widowed, single moms and talked a little about that," Day recalled. "I knew she loved Bobby very much. It seemed she was always taking home movies on our set. How fun [it is] for me to see those people again in the film and to remember what a fun and fantastic time we had on that show.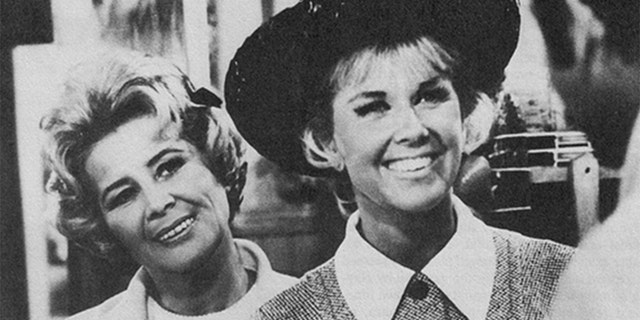 "And to hear her talk about me so warmly — I feel the same way about her — no one makes me laugh like Ro, and I always look forward to our calls."
The feeling is mutual for Rose Marie.
"Oh my God, that's the sweetest person who's ever lived," Rose Marie told Fox News. "We had more fun, more good times than I think two people have ever had working together. We talk to each other once a month on the phone. We talk about good times. We have a wonderful conversation every time we talk.
"I'll send her my spaghetti sauce, she sends me a piece of cake she's made or something. We're very close. Whatever you think about Doris, it's true. She's as sweet and as wonderful as anybody you've ever known. I just adore here."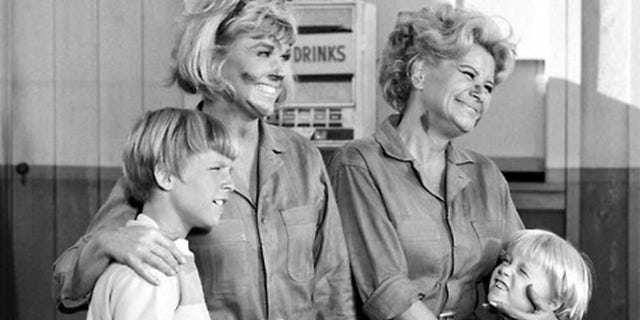 Like Day, Rose Marie has settled into a quiet life in California. Not only does Rose Marie still reside in the same home she and her late husband moved into together in the San Fernando Valley, but she keeps busy as a celebrated Italian cook by her family, as well as raising awareness on animal rights.
Day, who lives in Carmel, a beach city in California, is happily pursuing her passion for saving animals. In 1978 Day formed the Doris Day Pet Foundation, which kept her busy finding loving homes for animals in need. She then formed the non-profit organization Doris Day Animal League to tackle animal overpopulation, which is still in operation today.
Still, Day hasn't forgotten her fans. In September, her business manager and close friend Bob Bashara told Fox News the star gets hundreds of letters a month and she answers them all.
"A few years ago, we had a big birthday party for her and about 200 fans came to dinner," said Bashara. "Even though she doesn't really make public appearances very often, she did that night. She made sure to greet everyone who attended.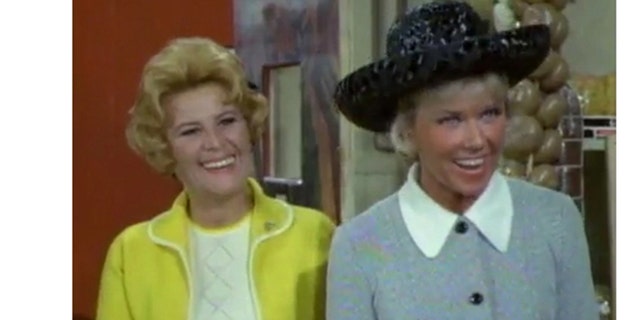 "She still has a close circle of friends who visit her. She loves to go out to the ocean… All those years in the public eye, she's very happy with her beautiful property, being with good friends and her animals. And at 95, she's in pretty good health."
Over the years, Day has been asked to come out of retirement and scripts have even come her way. And while she's not interested in returning to the spotlight, Day hasn't completely given up on her love for music.
"She loves singing," insisted Bashara. "She sings around the house a lot and her voice is terrific. We keep telling her she could record again if she wanted to. But she'll say, 'Oh, I'm rusty.'"