Rock Hudson's 'true love' says they weren't allowed to be photographed together: 'It was too dangerous'
NEWYou can now listen to Fox News articles!
Rock Hudson's former lover, Lee Garlington, revealed the couple took extreme measures to keep their romance a closely guarded secret.
"We couldn't take any pictures together, it was too dangerous," Garlington told People magazine Wednesday. "We could only take pictures of each other."
Hudson and Garlington dated from 1962 to 1965, during a time when the American actor was one of Hollywood's most sought-after stars. But despite his fame, Hudson couldn't reveal his homosexuality to the public out of fear that his career would be destroyed.
Garlington, now 81, was a stockbroker when he fell in love with the movie star. Garlington told the publication he still has the photos that he and Hudson took of one another while on vacation to Puerto Vallarta, Mexico, in 1963.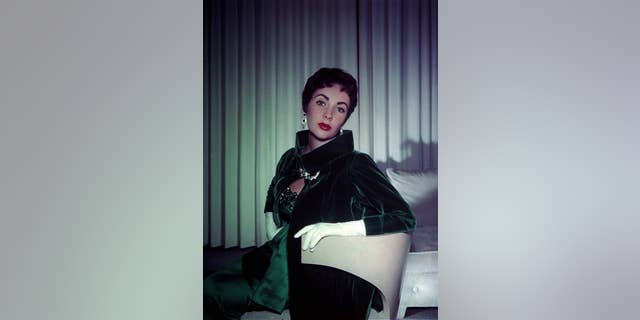 It was Elizabeth Taylor, Hudson's co-star in 1956's "Giant," who recommended jetting off to the then-sleepy beach town to enjoy their romance in private.
"We walked on the beach and took pictures of each other with his camera and drove around in an open jeep," recalled Garlington. "We just lived the life of two normal gay men that loved one another. There were no paparazzi and no one knew we were there. We were just comfortable being us."
"Sadly at the height of his fame, being authentically who he was would have resulted in a terminated contact and a shattered career," said Mark Griffin, who recently published a biography on Hudson titled "All That Heaven Allows."
"Fortunately there has been significant progress in Hollywood and beyond," added Griffin. "It's just too bad that Rock didn't live long enough to see our culture evolve."
Garlington said the only photo they ever took together was at a bar in New Orleans.
"His agent told him that he was never to have one of his boyfriends in a photo because if anyone saw it, they would suspect he was gay," explained Garlington. "[Hudson] did not have the opportunity to live his life the way he wanted to and he had to go around hiding.
"I wish he had been born 30 or 40 years later. He'd be more relaxed and at ease and it would have been a happier life. He'd also be elated by how much has changed."
Hudson announced he had AIDS just a few months before his death in 1985 at age 59.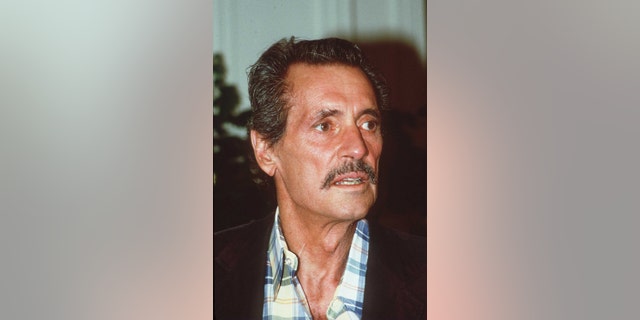 "Because he was so widely loved and appreciated, his admission changed so many people's attitudes about AIDS," said Garlington. "He had a huge impact, much more than he ever realized."
Garlington admitted it was only after Hudson's death that he learned from a biography that the actor had called him his one "true love."
"I broke down and cried," said Garlington. "He said his mother and I were the only people he ever loved. I had no idea I meant that much to him."
Today, Garlington is married to his partner, Paul Garlington, with whom he has been in a relationship for 32 years. However, his time with Hudson is one he will never forget.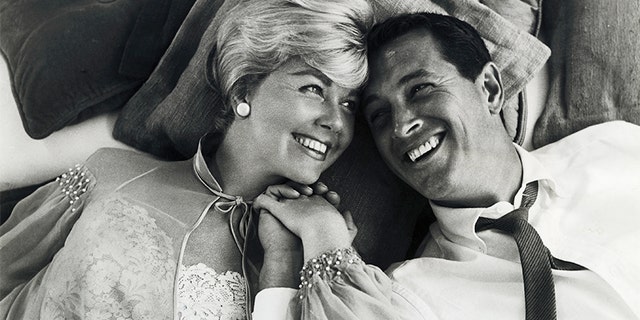 "I remember how handsome he was and what a great time we had together," said Garlington. "He was the kindest man I ever met."
The revelation comes just days after Griffin told Closer Weekly he interviewed Hudson's beloved friend, Doris Day, for his book.
The magazine reported that Day, who fiercely preserves her private life away from cameras and rarely gives interviews, didn't hesitate to sing the praises of her close friend.
"Between scenes, we'd walk and talk and laugh, and I guess our comedic timing grew out of our friendship and how naturally funny we were together," Day, 96, told Griffin.
"I honestly don't think I taught him anything he didn't already know after all his years in the business," she added.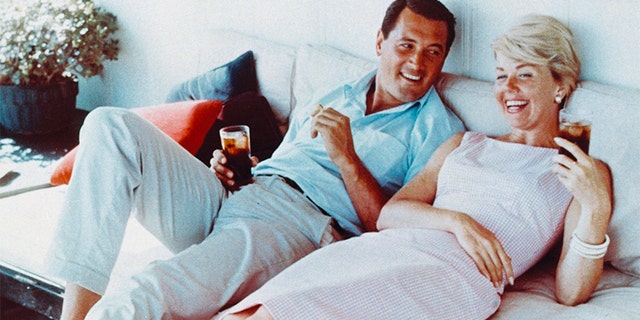 Hudson and Day played leading roles in 1959's "Pillow Talk," 1961's "Lover Come Back" and 1964's "Send Me No Flowers." Griffin told the magazine their chemistry both on and off the screen was undeniable.
"They just played off one another beautifully," said Griffin. "What's interesting now, years after these movies have been released, is if you say Rock Hudson, the next thing people inevitably say is Doris Day. They're synonymous with each other."
Griffin stressed that while Day and Hudson made the perfect on-screen couple, Hudson did struggle as a closeted gay man who publicly played the role of a red-blooded, heterosexual male.
"Long before he landed in Hollywood, he understood that if he wanted to be accepted, the very essence of who he was would have to be edited out of the frame," wrote Griffin, as reported by Closer Weekly. "From an early age, he learned that you could talk about pretty much anything, except what you truly felt and what you really wanted."