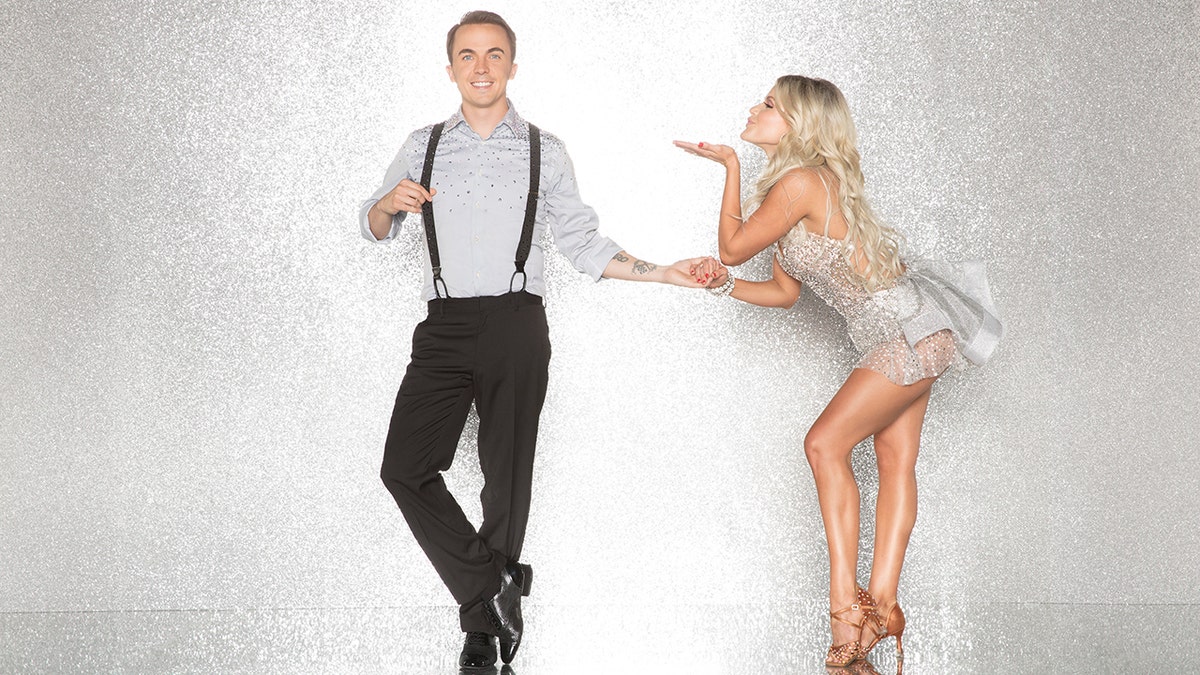 Tom Bergeron is the king of the ad-lib on "Dancing with the Stars" but on Monday's live show, did he go too far?
After Frankie Muniz and his partner Witney Carson performed a Viennese waltz, judge Carrie Ann Inaba told the former "Malcolm in the Middle" star that he "almost lost control of Witney" during the dance.
Bergeron joked that Muniz was "not the first guy who's lost control of Witney," leaving the longtime "DWTS" pro, who is married, laughing with embarrassment.

Later, with co-host Erin Andrews, Carson admitted, "I'm still in shock from Tom's comment."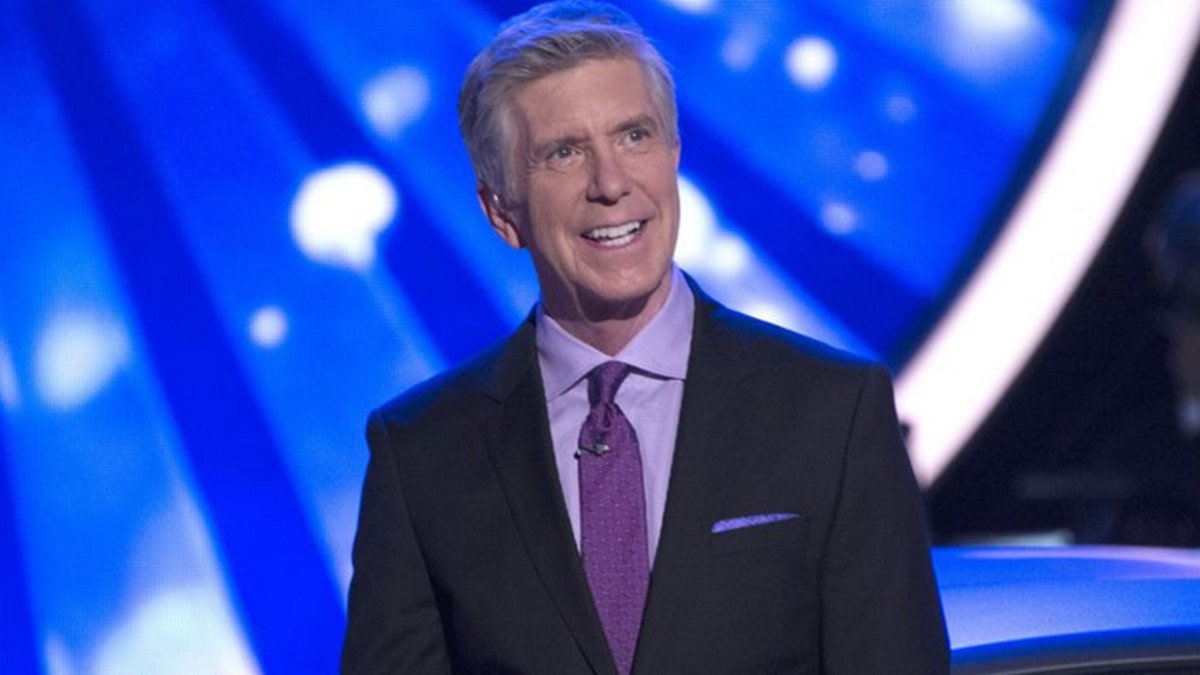 And she told reporters backstage, "I don't know what's happening. Thanks for whatever that was. I'm just going to brush it off."
But more seriously, on week eight of "DWTS," one star had to be eliminated, just short of the semifinals.
The unlucky celeb was former football player Terrell Owens, who performed a Charleston with partner Cheryl Burke and then teamed up with former "DWTS" season one winner Kelly Monaco for another dance on "Trios night."
Good sport Owens told reporters after the show he wasn't disappointed about his ouster, explaining, "I left everything I had out on the floor…getting to week eight…I think that was an accomplishment in itself and I owe that to Cheryl."
Owens told Fox News after his weeks on the show, "I'm going to rest for a few days. My body's aching."
Meanwhile, "Hamilton" star Jordan Fisher continued to show his skill, earning two perfect scores — 30 for his quickstep with Lindsay Arnold and 30 for the trio dance with ex-"DWTS" competitor Corbin Bleu.
Fisher said backstage that as a kid he idolized "High School Musical" star Bleu and thought, "That could be me one day. And we ended up becoming friends years later."
Lindsey Stirling and parter Mark Ballas scored second for the night cumulatively, earning 26 for samba and 28 for a jazz trio with Olympic ice skater and season 6 "DWTS" winner Kristi Yamaguchi.
"It's kind of to that point where it's like, can you keep pushing forward? And I know we can," Stirling told reporters after the show.
Judges gave Muniz and Carson 26 points for their waltz and 27 for a jive trio with former "DWTS" champ Alfonso Ribeiro, for a total of 53.
Muniz had said if he and Carson got to week eight or nine, he would go shirtless on "DWTS." Next week is week nine, and he told Fox News of his girlfriend Paige Price, "She knows how uncomfortable I am with my shirt off so I'm pretty sure she'll be laughing. But she'll probably be screaming to make me take it off."
Ribeiro walked the press line with Muniz and Carson and said, "I've never seen anybody work as hard as Frankie…between eight and 15 hours a day" on "DWTS" practice. "He wants to get it right."
Paralympian Victoria Arlen, who was paralyzed for years before learning to walk again, had drama in rehearsal as she felt a spasm in her legs. But she managed to perform with Val Chmerkovskiy and they got 24 for Argentine tango and 24 for a jive trio with gymnast Laurie Hernandez, another past "DWTS" mirror ball winner.
Arlen told reporters after the show, "I had a really bad spasm, my whole right side seized up and I couldn't walk. I couldn't really function for a little so obviously that spooks me because there's no guarantee I've ever been given that what I've been through won't come back. But now I'm just kind of sore. I'll get up tomorrow and be good as new."
"Property Brothers" star Drew Scott earned just 22 for his waltz with Emma Slater, with judge Bruno Tonioli saying, "You stiffened up a bit." But he did better in his disco-inspired cha cha trio with last season's "DWTS" winner, Rashad Jennings, grabbing 25 points for 47 total.
Next week, however, low-scoring Scott will have to step it up as the stars will pull out all stops for the semifinals!