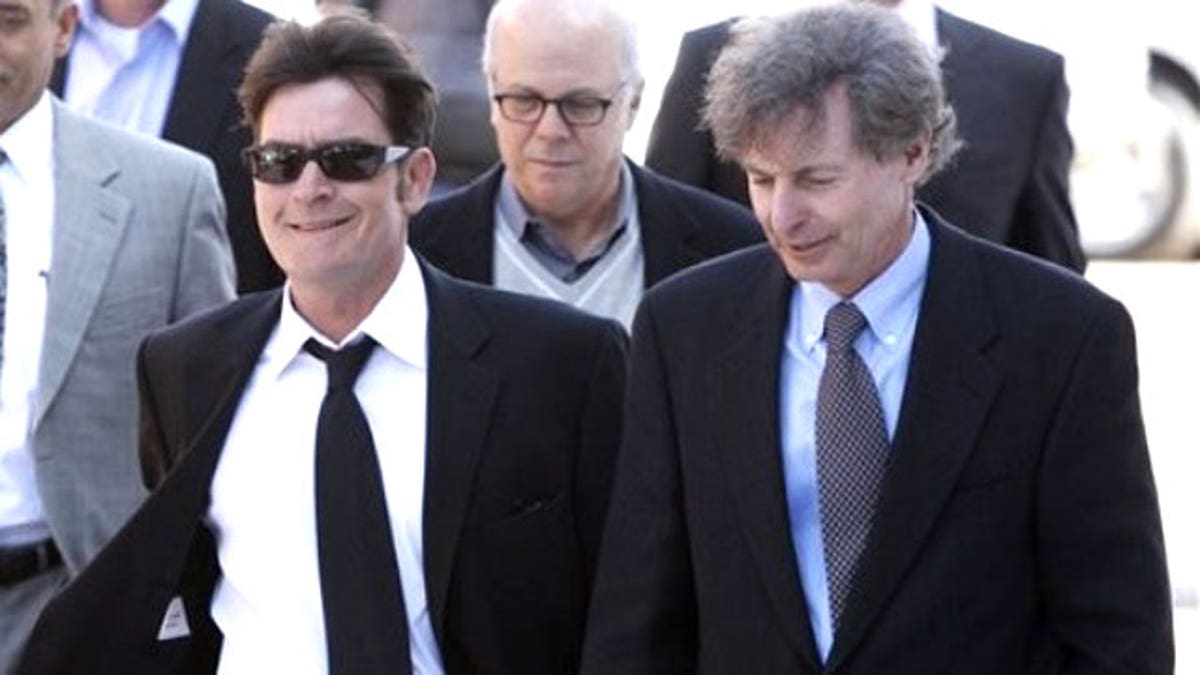 Charlie Sheen is ready to get back to work in L.A. after reportedly telling gossip site RadarOnline.com's editor that stories of the alleged hotel room incident have been "totally overblown."
Early yesterday morning, security at the Plaza Hotel had called police to report Sheen had trashed his room.
A law enforcement official says when officers arrived at 1:30 in the morning, Sheen appeared to be intoxicated. The official says a woman who'd been with him said they'd both been out drinking and partying, adding that when they got back to the room, Sheen was yelling and throwing furniture around.
But according to a report from RadarOnline.com, Sheen called the incident "overplayed as far as the reality of the scenario."
"Oh my man, I'm fine," Sheen is quoted as saying in a text message to the editor. "I know what went down and that's where it will stay ... under wraps."
The Post reports that the actor began wrecking his room Monday night after accusing a prostitute of stealing his wallet and cell phone, while his children slept in a nearby room.
A source told The Post that the petrified prostitute phoned a friend who was "working" elsewhere in The Plaza. The friend then alerted hotel staff, which dialed 911.
Police say Sheen was not arrested. Instead, he voluntarily went with authorities for a psychiatric evaluation at a hospital. Sheen's rep told FOX411.com that Sheen "had an adverse allergic reaction to some medication and was taken to the hospital."
New York City police confirmed to Fox News that the actor will not face charges for the incident. Meanwhile, TMZ reports that officials in Colorado, where Sheen remains on probation for a Christmas Day assault on his estranged wife, are not planning to revoke his probation.
Sheen has already agreed to settle the bill, rumored to be $7,000, with the famed New York City hotel.
Sheen's ex, Denise Richards, was staying at the same hotel with their two little girls.
"This is a very personal, private matter," Richards said in an interview Wednesday on Fox News.
"I'm not gonna comment on anything. I'm good. My girls are good," she said.
Richards was in town to promote her series "Blue Mountain State." Sheen, Richards and their children were spotted out and about in New York City last weekend, including a Broadway performance of "Mary Poppins."
Her two children were reportedly staying with Richards in her room. It is unclear if they accompanied the couple to the hospital.
Sheen currently stars on the CBS sitcom "Two and Half Men." He was arrested in Aspen, Colorado last year after an altercation with his then-wife Brooke Mueller, in which she called 911 saying that he had threatened her with a knife.
Sheen has two children with Richards, and two with Mueller.
Click here to read more on this story from the New York Post
The Associated Press contributed to this report