Bruce Springsteen Performs In Latin America, Posts Tribute Video In Spanish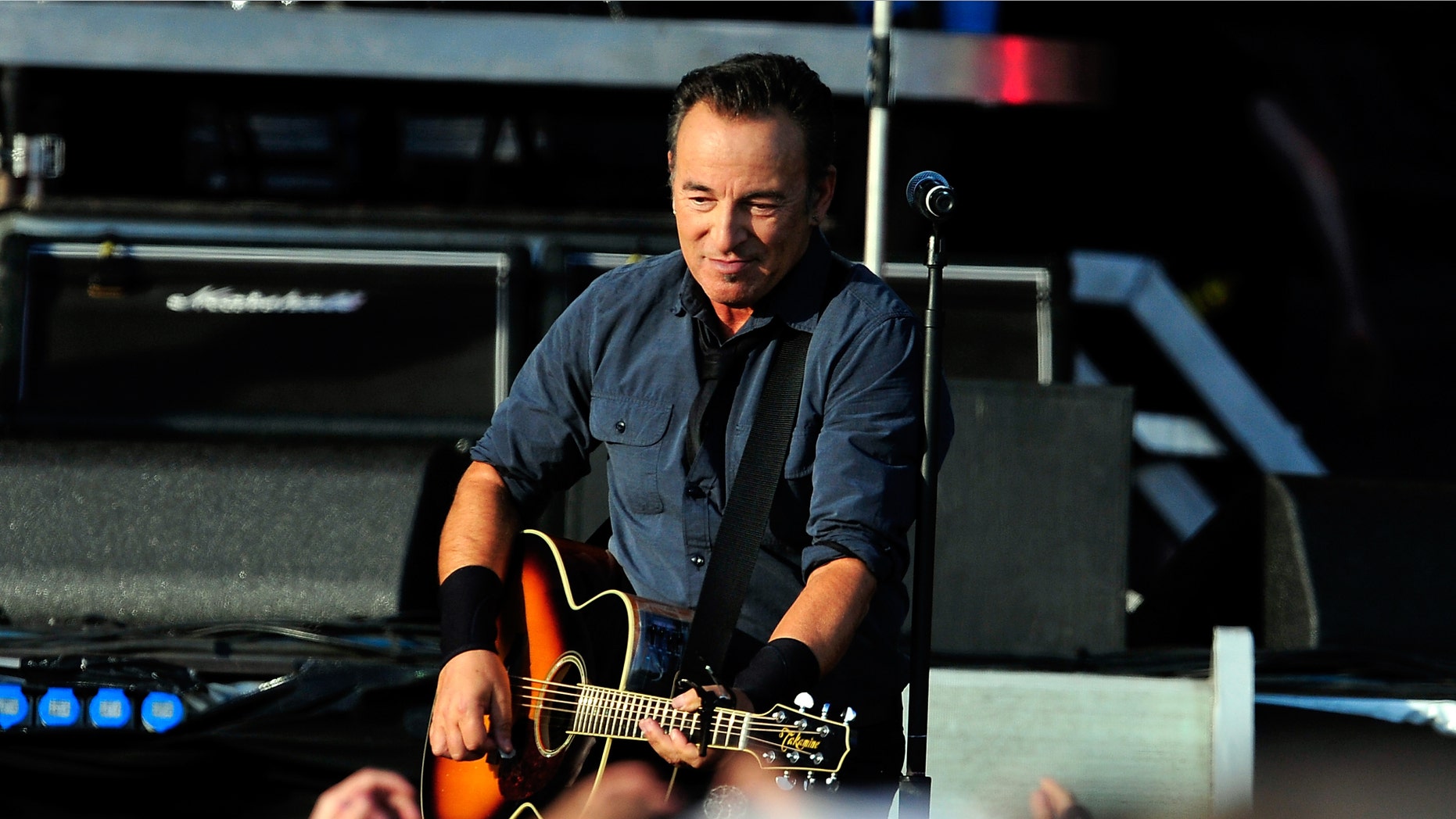 Rocker Bruce Springsteen paid tribute to the people of Argentina in his first return trip to the South American country in 25 years.
He mustered his best Spanish and posted an Internet version of the song "I Only Ask of God" (Solo le pido a Dios) from the late Argentine folk singer Mercedes Sosa.
Exhausted at the end of a three-hour, 20-minute marathon concert in Buenos Aires Saturday night, he told the crowd that he was too tired to sing it then without botching it, and invited fans to look on his website in the coming days.
By Tuesday, he had made good on his promise, posting on http://brucespringsteen.net a soulful bilingual version of the Leon Gieco song that became an anthem for Argentines recovering from their 1976-1983 dictatorship.
Introducing it in Spanish, he recalled his last visit to Argentina in 1988, as part of Amnesty International's "Human Rights Now!" tour.
"My memories of that time are still very much alive. We came to Argentina when the country was going through a difficult time, and fighting for its future. For a foreigner, Argentina was very much alive, promising," he said. "So it's a huge inspiration for me to return here, and I want to leave this song to the people of Argentina."
Springsteen's latest "Wrecking Ball" album is very much in keeping Latin American protest music, with songs such as "Shackled and Drawn" blaming bankers and corporate executives for ruining the U.S. economy, and he's been summoning kindred spirits during his tour of Chile, Argentina and Brazil.
In Santiago, he eulogized folk singer Victor Jara, who was killed during the 1973 coup there, and sang Jara's "Manifesto." Springsteen next performs in Sao Paulo on Wednesday and Rio de Janeiro on Saturday.
Based on reporting by the Associated Press.
Follow us on twitter.com/foxnewslatino
Like us at facebook.com/foxnewslatino