Beth Chapman says she's keeping up family holiday traditions despite cancer diagnosis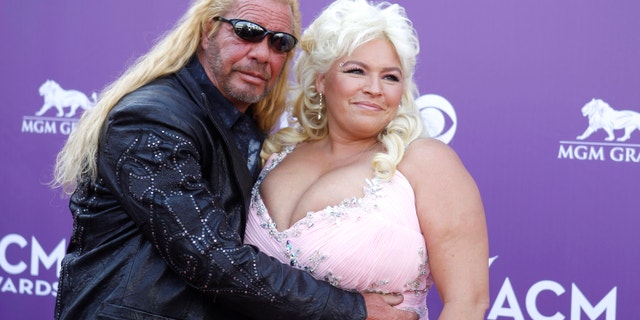 Despite her ongoing battle with cancer, Beth Chapman is still celebrating the holidays with her usual family traditions.
The 51-year-old former star 'Dog the Bounty Hunter' took to Instagram to share a picture of herself and her husband, Duane "Dog" Chapman, in formal attire sitting on a couch. In the caption, Beth notes that she's keeping up her family's usual Christmas traditions.
"Family Tradition," she wrote. "Theater with the kids for Christmas .. And Churchill's for dinner."
Beth was declared cancer-free last year in a dramatic special detailing her past battle with throat cancer titled "Dog and Beth: Fight of Their Lives." However, the night on the town comes just weeks after she was rushed into emergency surgery after doctors found a life-threatening mass in her throat. It was later revealed that her throat cancer had returned and that the condition was serious.
"Faith is probably the number one thing in our lives, no matter what we're faced with... Through this cancer episode, we had to drum up as much faith as we could. And the Bible talks about having faith as small as a mustard seed. And that's not much… And I thank God that we had at least that much faith to get her through that," Dog Chapman previously told Fox News of his wife's recovery.