'Avengers: Endgame' directors shocked by their own success at the box office, credit social media
As "Avengers: Endgame" continues to dominate at the box office, directors Joe and Anthony Russo are in awe and crediting social media with the film's success.
The film shattered the record for biggest opening weekend with an estimated $350 million in ticket sales domestically and $1.2 billion globally. Standing on the shoulders of 21 other films in the Marvel Cinematic Universe that came before it, the story ties up the cliffhanger ending left behind by "Avengers: Infinity War."
With the film a definitive, record-breaking box office hit, the Russo brothers confessed that they were taken aback by the public reception to their own work.
CHRIS PRATT POSTS 'ILLEGAL' VIDEO FROM 'AVENGERS: ENDGAME' SET AS HE CELEBRATES BOX OFFICE RECORD
"We were definitely surprised. We knew the movie was good but you can never predict something like this," said Anthony Russo, speaking at a keynote conversation with CNBC anchor Julia Boorstin at the Milken Global Conference on Monday (via Variety).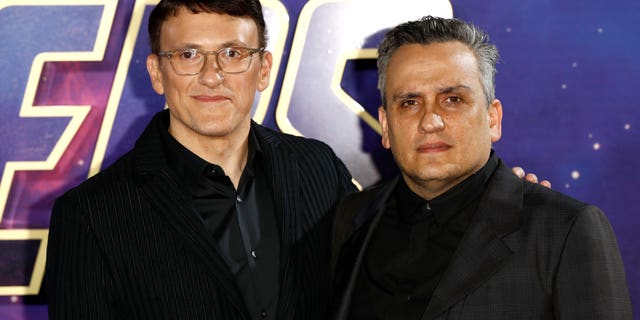 "With this kind of runaway success, the phrase standing on the shoulders of giants comes to mind, because the MCU has been building for so long. The audience has a depth of emotion for these characters," he continued.
"This is something that can only be made possible through social media and collective global conversation about content," Joe Russo added.
'AVENGERS: ENDGAME' SMASHES BOX OFFICE RECORDS, STAR CHRIS HEMSWORTH TALKS 'SENSE OF PRIDE'
As if the domestic success wasn't enough, the film was just as gigantic overseas, obliterating the previous worldwide record of $640.5 million, also set by "Infinity War." ("Infinity War" didn't open in China, the world's second-largest movie market, until two weeks after its debut.) "Endgame" set a new weekend record in China, too, where it made $330.5 million.
Due to the film's massive appeal and complicated story, the directing duo shared a note with fans prior to its release urging them not to spoil what happens for others.
"This is it. This is the end. The end of an unprecedented narrative mosaic spanning eleven years and eleven franchises," the directors wrote in a message posted on Twitter earlier this month.
CLICK HERE TO GET THE FOX NEWS APP
They continued: "Because so many of you have invested your time, your hearts, and your souls into these stories, we're once again asking for your help. When you see 'Endgame' in the coming weeks, please don't spoil it for others, the same way you wouldn't want it spoiled for you."