Alex Trebek: #MeToo movement is a 'scary time for men'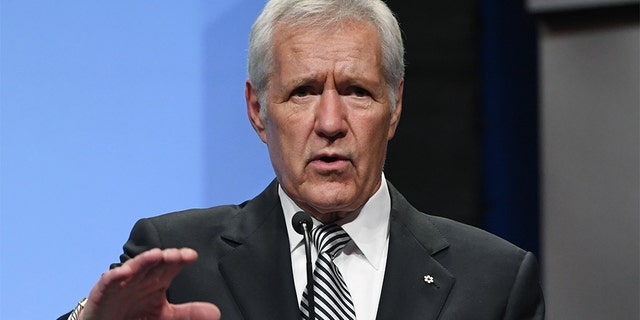 "Jeopardy" host Alex Trebek weighed in on the #MeToo campaign in a lengthy interview published Monday, saying that the movement against sexual harassment and assault "has got to be a scary time for men."
"You know, when the #MeToo movement started, I had discussions with the staff during production meetings," Trebek recalled in a Vulture interview. "I said, 'My gosh, this has got to be a scary time for men.' I'm fortunate that I've never been in a position of power where I might be able to lord it over somebody sexually. I said, 'But there are guys out there — young guys are stupid in their teens.' There's nothing stupider than a teenage boy. They're operating on testosterone."
Trebek, who recently renewed his contract with the game show, also addressed critics of both the program and his hosting technique.
"I've been criticized for treating women more harshly than men. I've also been criticized for treating women better than men," Trebek said. "In fact, I remember looking in a stack of letters once and finding two: One said, 'Boy, you fawn over women [contestants] and try to help them out.' And the other was, 'Boy, you're mean to women.'
"A viewer's reaction is dependent on their biases in everyday life," he continued. "If they think that women are put upon unfairly, they're going to watch the program and if they see anything that they believe satisfies their bias, it becomes their reality: 'I always suspected you were nasty and now you've confirmed it!' But one reason why a host can succeed for a long time is by not offending. You saw it with Johnny Carson. He was bright enough to cover almost any potentially offensive moment with his wit. That's one of the things, unfortunately, that we lack in politics today. There isn't enough humor."
Trebek's recent contract renewal came months after the 78-year-old television personality hinted he may be stepping away from his hosting duties in the near future. Trebek, who has hosted the show since 1984, told "OBJECTified" in July there was more than a 50/50 chance he'd be leaving in 2020 when his deal expired.
The renewal he signed, however, keeps him in the host role through 2022.
Fox News' Katherine Lam contributed to this report.