Yemen, Iran subject of Gates' talks in UAE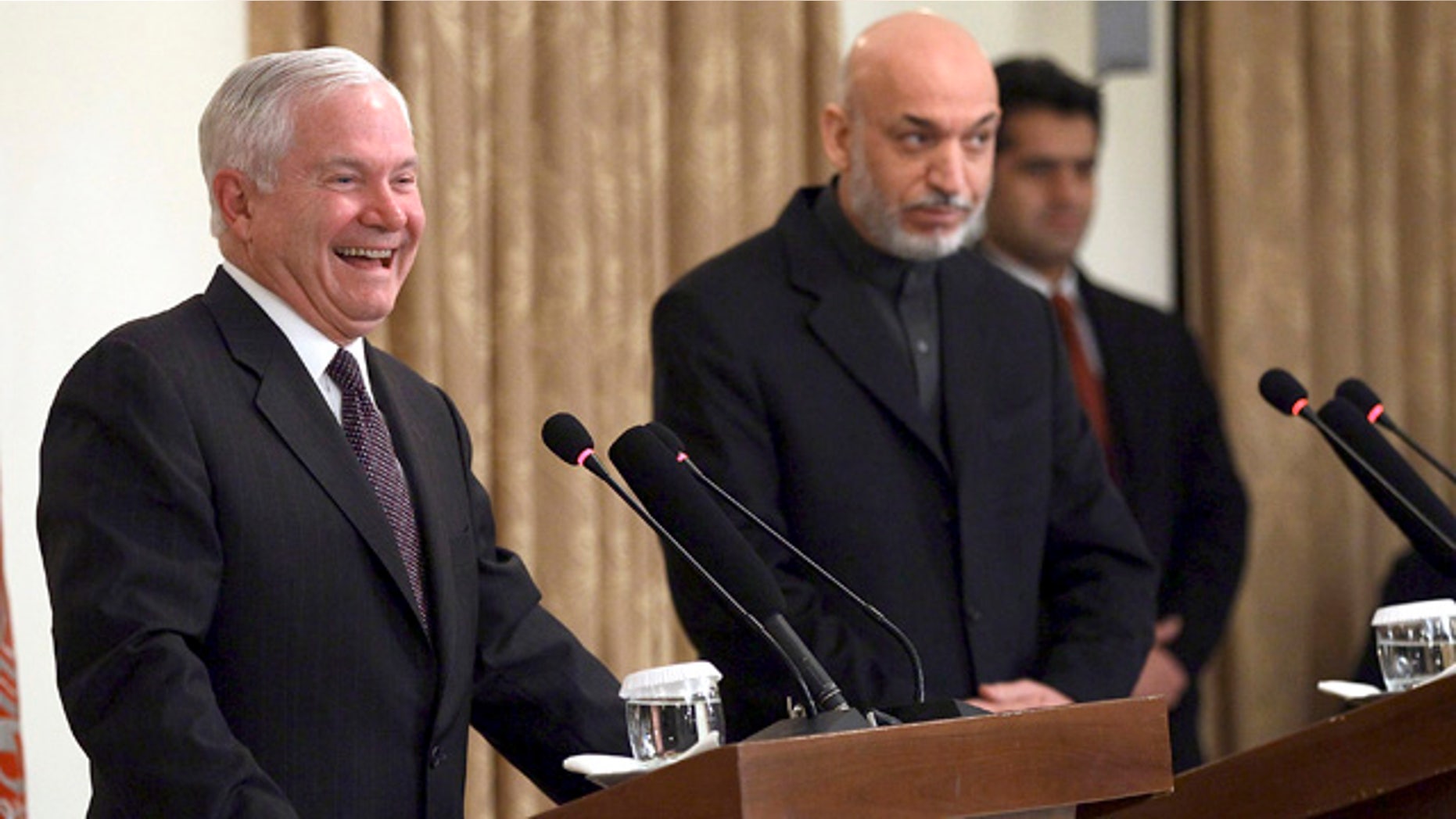 ABU DHABI, United Arab Emirates – After two days on the warfront in Afghanistan, Defense Secretary Robert Gates was turning his attention Thursday to countries where the U.S. is looking to avoid full-blown conflict — Iran and Yemen.
During a meeting with Abu Dhabi Crown Prince Mohammed bin Zayed Al Nahyan, Gates was expected to discuss ongoing regional security worries about Iran, the terror threat in Yemen and the UAE's continuing interest in developing a more sophisticated missile defense system.
The simmering worries about Iran's nuclear ambitions and al-Qaida-linked terrorists plotting attacks against the West in Yemen were reflected in Gates' remarks at the U.S. embassy in Kabul earlier Thursday. He told a gathering of embassy workers that the U.S. must be willing to do more financially, diplomatically and economically for countries that have problems before they erupt and trigger military action.
"It is, frankly a characteristic of democracies that preventive action — when action would be relatively cheap and relatively painless — is pretty rare," said Gates. "We seem to have to wait until we've got a crisis on our hands before we can do anything."
Officials have pushed to provide training, equipment and other assistance to countries like Yemen and Somalia, to better enable the governments there to confront the terror threats within their borders.
Gates said it's hard to convince Capitol Hill and the public that making a preventive effort is worth it, in hopes of avoiding the much costlier expense of sending in tens of thousands of troops.
Gates' visit to Abu Dhabi — the fourth in his Pentagon tenure — comes on the heels of the summit of six U.S.-allied Gulf Arab nations here, where leaders urged a peaceful end to the ongoing dispute over Iran's nuclear program. And they sought a greater voice in the talks with Iran.
Also this week, Iran and six world powers, including the U.S., concluded talks in Geneva with an agreement to reconvene early next year in Istanbul. Officials indicated that Tehran made no commitments to talking about U.N. Security Council demands that Iran freeze uranium enrichment, which can have civilian and military uses.
___
Online:
Defense Department: http://www.defenselink.mil