WWII U.S. airmen who died saving British children honored with flyover 75 years on
A special flyover took place Friday to commemorate 10 U.S. airmen killed when a crippled B-17G bomber crashed in Sheffield, England, during World War II.
The aircraft came down on Feb. 22, 1944, as the pilot was apparently maneuvering the plane to avoid a group of children gathered in a park, according to reports.
Thousands of people witnessed the flyover which involved 10 U.S. and British Air Force planes, the BBC reported. Attendees included relatives of some of the aircrew. The flyover concluded with a missing man formation.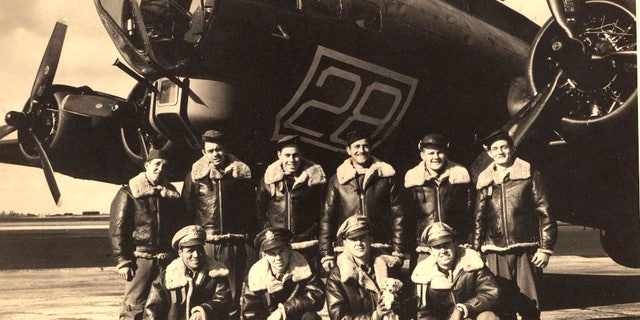 Tony Foulds was eight in 1944 when he saw the bomber's pilot Lt. John Kriegshauser wave his arms, trying to clear the children from the patch of green, Stars & Stripes reported.
SAILOR IN ICONIC WORLD WAR II KISSING PHOTO IN TIMES SQUARE DIES AT 95
Foulds waved back.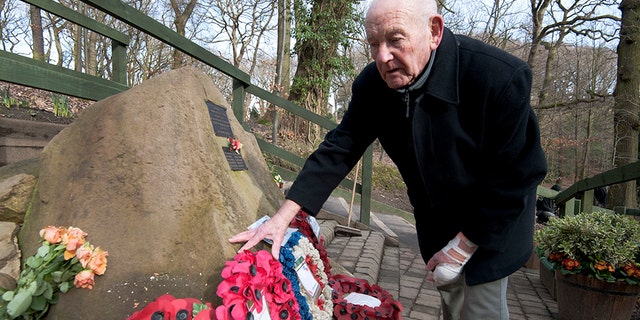 Years later Foulds realized why Krigshauser was waving and that he'd chosen to sacrifice his own crew's life rather than risk the children's, the paper reported.
"They could have saved themselves," Foulds told the Associated Press, according to the paper. "I've put myself in their place many a time and thought if I was wanting to land and there were children on, I would think to myself, 'Well, I'll land and hope I don't hit them.'"
The B-17, known as Mi Amigo, was hit by German fire on a bombing run over Demark.
WWII VETERAN HAS ONE WISH FOR HIS BIRTHDAY: 100 CARDS
Foulds, now 82, has tended to a memorial honoring the Mi Amigo crew for decades.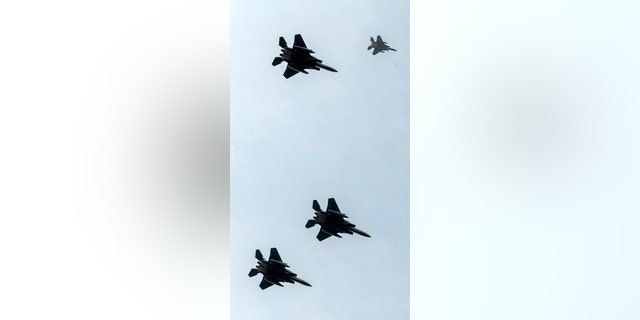 He long pushed for a flyover to draw attention to the aircrew's sacrifice.
CLICK HERE TO GET THE FOX NEWS APP
"That was worth waiting 66 years for," Foulds said with tears in his eyes.
The Associated Press contributed to this report.