World's newest oldest man turns 114 in Japan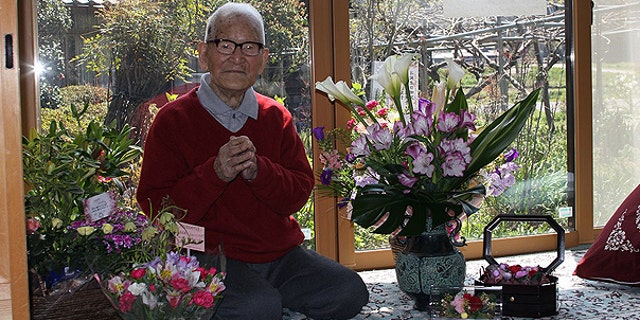 TOKYO – The world's oldest man said on his 114th birthday Tuesday that his longevity was a mystery even to himself, but noted that his motto was not to worry and always be thankful.
Jirouemon Kimura celebrated at home with a breakfast of grilled fish with steamed rice and red beans, a traditional meal on special occasions in Japan.
Kimura become the world's oldest man earlier this month when the previous title holder Walter Breuning of the U.S. state of Montana died, according to the Los Angeles-based Gerontology Research Group.
"It is indescribable. I am really honored," Kimura said in a birthday interview with officials in Kyoto, western Japan.
Kimura, born in 1897, lives with the 82-year-old widow of his eldest son and the 58-year-old widow of a grandson. He eats three meals a day and is still able to walk with the help of a walker.
Asked about the secrets of his longevity, Kimura said: "It is my own interpretation. But maybe this is due to some unknown forces of nature."
Kimura was a postal worker in his younger days and he and his wife, who died many years ago, had seven children, five of whom survive.
Kimura's family has continued to grow over the years, and his own children and their offspring gave him 14 grandchildren, 25 great-grandchildren and 11 great-great-grandchildren.
Japan's population is aging faster than any other in the world. The government said the number of its citizens who are at least 100 years old rose 10 percent to 44,449 in 2010. The number of Japanese who are 65 and older hit a record 29.4 million in 2010.