World Bank's no-coal decree could leave developing nations in the dark, critics say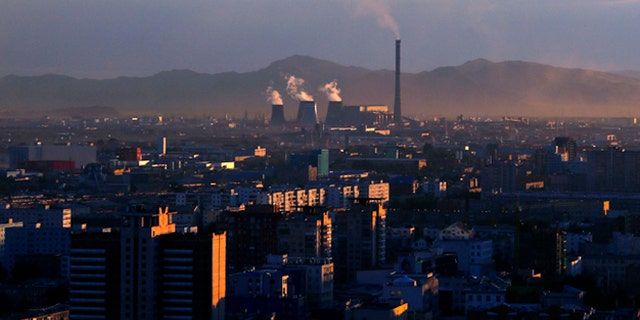 The World Bank has approved a new energy initiative that will severely limit funding of coal-fired power plants and projects around the world, meaning developing countries could be unable to obtain access to cheap electricity.
"It will make a difference. [It will] be more expensive for underdeveloped countries to obtain the cheapest form of electricity," Milton Catelin, Chief Executive for the World Coal Association, told FoxNews.com. "I think the World Bank has moved away from their original purpose and they have failed with poverty eradication so they are jumping on the climate control bandwagon.
"But for the benefit of society as a whole, they [the World Bank] should be at a balance between eradicating poverty and climate control," he added.
The World Bank's board said on Tuesday it was seeking to balance environmental efforts with energy needs in poorer, undeveloped countries and was limiting funding of coal-fired power plants and projects to only "rare circumstances."
Its "Energy Sector Directions Paper" also said it would increase backing of hydroelectric power, which it had originally abandoned nearly two decades ago.
Officials from the World Bank told FoxNews.com that while they are now operating under the new energy initiative, they would look at energy-related issues on a case-by-case basis.
"We think that there will be a certain amount of countries within the next ten years that will not be able to use another viable source of energy," said Rachel Kyte, Vice President Sustainable Development for the World Bank. "We don't want to turn around and say that they will have to wait fifteen years for a new source.
"It's impossible to improve the economy and meet the needs of the poor without having energy," Kyte said. You cannot have entrepreneurialism going if you cannot flip on the power. What we firmly believe is that you can't end poverty without addressing energy."
She added that the World Bank will make allowances for Greenfield coal power generation on a case-by-case basis. The Greenfield method involves an "end point" for a power plant, when its land is restored to its original condition.
The World Bank has been going in a new direction under current president Jim Yong Kim, the first scientist to head the group, and has taken a more aggressive stance on climate change.
In the past, multilateral organizations have been criticized for urging global action to cut carbon dioxide emissions while funding coal-powered plants at the same time.
The World Bank previously defended itself by saying some of the poorest countries in the world have no other choice and need energy from coal to end poverty.
Now, Catelin said, "The reality is that they listen to the administration in Washington which has taken a negative stance on coal.
"It's ridiculous to think that the World Bank has anything to do with poverty eradication anymore. They've become nothing more than another international body."