Woman says she 'helped save six lives' after posting heartfelt messages on UK bridge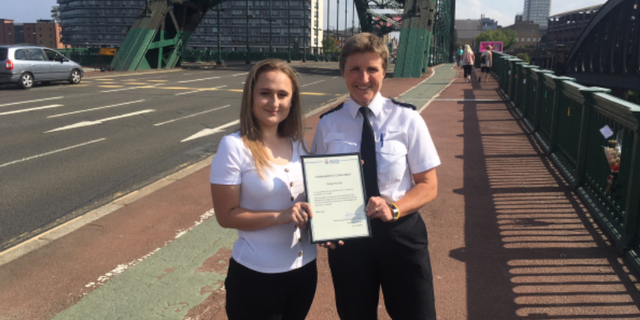 A teenager who wrote dozens of uplifting notes and attached them to a bridge in England helped saved six lives, police said Sunday.
Paige Hunter, 18, attached more than 40 "heartfelt notes" to the Wearmouth Bridge in Sunderland in an effort to "offer solace to people facing a mental health crisis," Northumbria Police said in a news release.
SUICIDE RATES ON RISE IN US, CDC REPORTS
The notes included such messages as, "Even though things are difficult, your life matters; you're a shining light in a dark world, so just hold on."
Hunter, a student at East Durham College, returned to the bridge this week, where she was presented with a framed certificate by Pitt commending her good deed.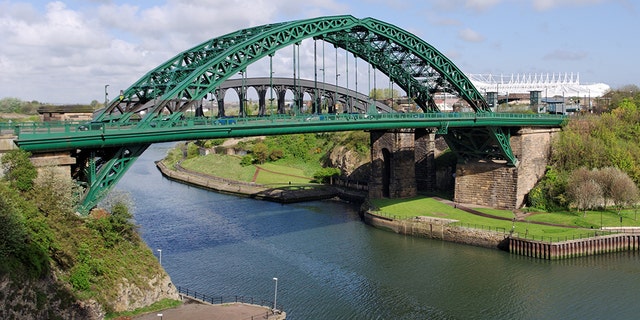 "We thought it was important to applaud the work Paige has been doing and the help she has given those in Sunderland who are going through a mental health crisis," Chief Superintendent Sarah Pitt said.
Pitt added that Hunter "should be very proud of herself" and went on to say, "It is important that we encourage people to speak out and raise awareness of mental health issues and the impact on peoples' lives."
Hunter said she posted the notes because she wanted to help people, and called the response she's received "inspiring."
"I wasn't doing this for an award; it was just something that I wanted to do," the teen added. "It's just amazing, the response it has had."
The United Kingdom's National Health Service encourages those who are experiencing suicidal thoughts to call Samaritans — an emotional support hotline — at 116 123.